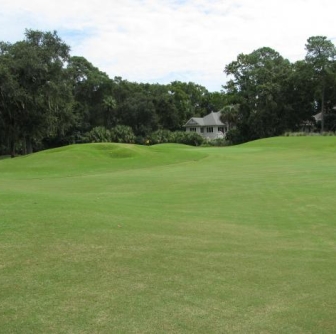 Five Stand-Out Holes Among Hilton Head Island's Golf Greats
By Lisa Allen
It's painfully difficult to pick just five par-5 holes in the area where nearly every course is a must-play, but one has to start somewhere on Hilton Head Island and nearby Bluffton.
I tossed in a couple no-brainers, but also asked a couple golf experts for their picks–the head golf pro at the Country Club of Hilton Head, plus a rabid golfer who gleefully travels here every year.
5. No. 15 — Harbour Town Golf Links
The 571-yard dogleg left hides a pond behind the trees for those trying to shave some distance on the second shot. For those who proceed more cautiously, Pete Dye plopped down some bunkers and saved a few trees to stand in your way on the right. "It's a very tight hole with water on the left, and bunkers on the right. It's your last chance to score before you hit the finishing holes and all hell breaks loose!" says Greg Campbell of Troy, Michigan, a single-digit-handicap golfer who visits Hilton Head Island at least once a year.
4. No. 18 — Palmetto Dunes Arthur Hills Course
The 516-yard hole is a serpentine affair that bends right, then left. Trees are your nemesis on this one. Hills also plays hide and seek with the green, tucking it behind a huge mound. "Finish this one with some dignity, and go have a cold beer," Campbell said.
3. No. 10 — Palmetto Dunes Robert Trent Jones Course
It's hard to concentrate on this direct march to the edge of the Atlantic Ocean. Graciously, the hole is straight and pretty wide so you can marvel at the view. Mind the bunkers, though, that march right, left, right along the way. A recent redesign lifted the green 12 feet for even more spectacular views and a more strategic hole, said Chip Pellerin, formerly of Palmetto Dunes and now head pro at the Country Club of Hilton Head.
2. No. 3 — Old South Golf Links
This hefty 530-yard par 5 designed by Hilton Head Island resident Clyde Johnston teeters on the edge of a sand and water combination all along the left side, with mounds and a dastardly placed bunker on the right. It's not a hole to take lightly in either planning or distance. Don't overlook this creative, marsh-view laden course right over the bridge to Hilton Head Island.
1. No. 12 — Country Club of Hilton Head
This is another beauty with a claim no other spot on Hilton Head Island can attempt. Nearthe front tees is a plaque declaring it to be the highest point on Hilton Head Island at the stratospheric, oxygen-starved height of 28.24 feet. It offers a great view of the Intracoastal Waterway and Skull Creek. But this hole isn't all window dressing, Pellerin says. Rees Jones added a few well-placed obstacles, such as the bunkers next to the green you might not notice until it's too late. It's a memorable hole on a classic course.
These are five great places to start planning your rounds for your next golf trip to Hilton Head Island.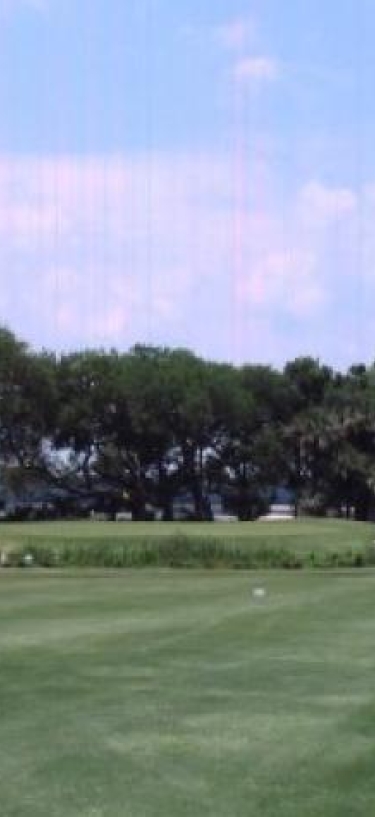 More Trending Stories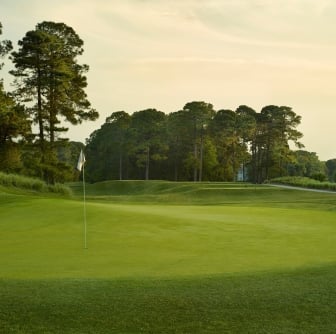 Discover These Hidden Gems Around Hilton Head, America's Golf Island
The names of several courses on and around Hilton Head, America's Golf Island roll off the tongues of diehard golfers everywhere. Harbour Town Golf...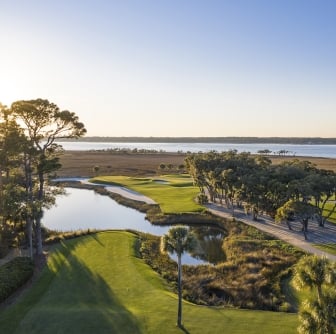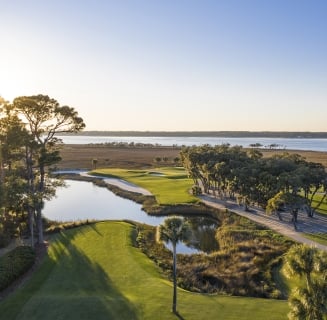 Rees Jones
Pete Dye's iconic Harbour Town Golf Links and its famous lighthouse will always be the face of Hilton Head Island golf. But it can be argued that...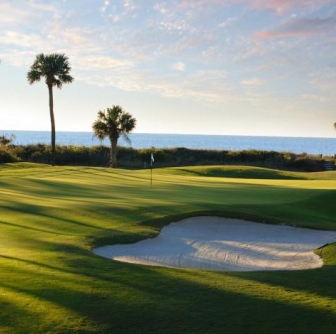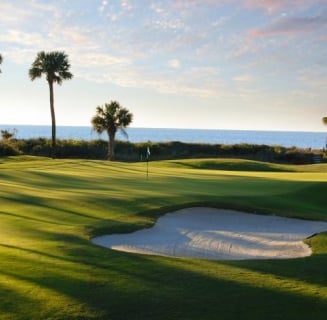 What You Won't See at the RBC Heritage - Unless You Go!
The crew from the Golf Channel and CBS love coming to Hilton Head for the RBC Heritage, especially after the crucible of Augusta National the week...