Your Guide to the Top 6 Salads on Hilton Head Island
By Heather Rath
Hilton Head Island has some of the best restaurants in the Southeast featuring some amazing salads. I've gone through and focused on my favorite TOP 6 salads on the Island for your dining pleasure! And I included some of the best way to order them.
6) Reilley's Black and Blue Wedge Salad. A local favorite. Ice cold wedge of Iceberg lettuce, blue cheese crumbles, fresh bacon crumbles, and a perfectly cooked, sliced (medium rare) blackened sirloin right on top. I also order a side of chopped red onions & tomatoes with this one! Love!
Oh, and P.S. – Frankie Bones has an awesome blackened sirloin wedge salad as well – my Mom's first stop when she comes to visit — for the salad and martinis!
5) Charlies L'etoile Verte famous Cobb Salad. Locals and visitors have been enjoying this masterpiece for years. It has all the traditional cobb salad ingredients and fresh avocado served in their own sweet tomato vinaigrette. Don't miss this one for lunch, again, its big enough for two or to take home. You can also order this to-go if you need a quick dinner. The bread that comes with this salad is also, so divine. Inside tip – Charlie's is one of the best date-night locations on the Island, enjoy the couches with your sweetie with a bottle of wine and some small plates from their daily-changing menu.
4) Black Marlin's Sushi Bowl Salad. Located in Palmetto Bay Marina and my husband and I's favorite spots, you'll find this fresh, local take on Sushi. Mixed greens, julienned carrots, radish, seaweed, cucumbers, avocados, onions, tuna tataki, shrimp, and jasmine rice served with soy vinaigrette. I have friends that visit and this is one of their FIRST stops – for this salad.
3) Santa Fe Café – Santa Fe Salad. So Santa Fe Café in Plantation Center is one of the best spots for outdoor dining. They always have live music, and a firepit for you to enjoy delicious margaritas with your group. It's also my absolute favorite place for lunch as they have their famous Santa Fe Quesadilla, Soup & Salad. It's a portion of Santa Fe Soup (think poblano, corn soup – so good), Santa Fe Salad and a small chicken quesadilla. My trick is to do no quesadilla and extra salad. It's made with ground beef with cheese and tomatoes – it's my go-to pregnancy salad…just so awesome. And such a local favorite – look at the adorable cactus decoration on the soup below!
2) Market Street's Greek Salad with Gyro Meat. Located in Coligny Plaza, this is my husband's favorite and he has been enjoying it for over 20 years. Always fresh ingredients along with homemade vinaigrette dressing…I like to get it with an extra serving of Pita Bread and substitute the dressing for tzatziki instead! The gyro meat is lean and always perfectly cooked. The fresh pita bread is worth the trip alone. And the people watching at Coligny is amazing. Stop by on your way to the beach or after!
1) Fiesta Fresh Fiesta Chicken Salad. This has always been my go-to meal when we don't feel like cooking and can't decide where to eat out. It never disappoints. A freshly made tortilla shell filled with mixed greens, cheese, some of the best quacamole around, sour cream and pico de gallo. I order it with the Chicken, my husband loves the carnitas. The "green sauce" it comes with as a dressing is what really makes this salad. It's a mix of ranch and green cilantro salsa and is so good! Order a little extra!
Enjoy!
More Trending Stories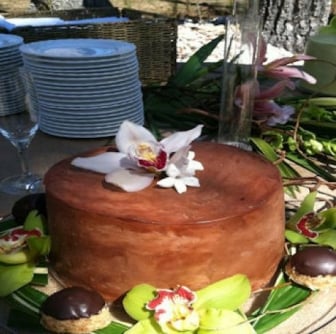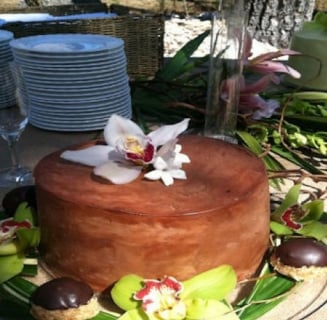 The Cottage – Café, Bakery & Tea Room's Chocolate Lavender Love Cake
Recipe courtesy of The Cottage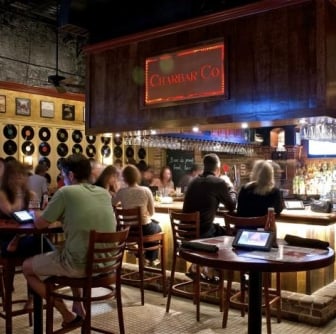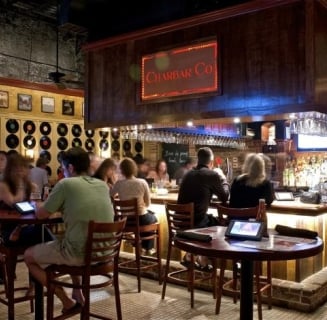 Food Finds and Good Times in Hilton Head Island
If you are in any way familiar with Hilton Head Island, you already realize that restaurants here are so good; they provide reason alone to visit our...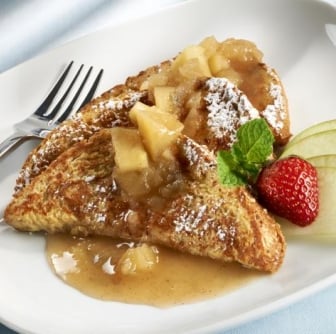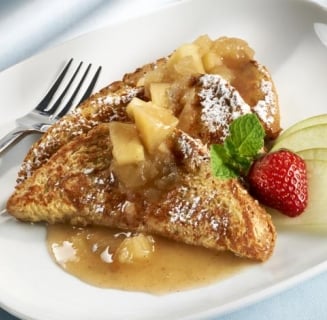 Corner Perk Spiked Caramel Apple French Toast
Recipe courtesy of The Corner Perk Cafe
Basic French Toast
You will need:
sliced Challah bread
1 pint heavy cream
4 eggs
1 tsp cinnamon
...