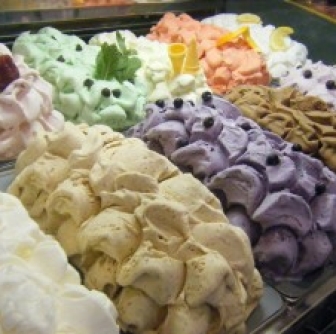 When Summer Sizzles on Hilton Head Island, Chill Out with a Sweet Treat!
By Hilton Head Insider
When the Lowcountry summer sizzles do not despair, as Hilton Head Island is chocked full of delectable opportunities to chill out (literally) with creamy and in some cases, dreamy treats! Travel by bike, by car or on foot and you will be rewarded with locally made ice cream, frozen yogurt and even the exotic taste of authentic Italian Gelato. With all the choices, your most difficult decision may be what to try first!
HILTON HEAD ICE CREAM
National ice cream chains come and go, but Hilton Head Ice Cream owner Creegan Edmonds keeps people coming back for generations to his independently-owned store with humorous decorations including grade school photos of his customers, and home made flavors such as bananas foster, cinnamon, Heath Bar and my personal favorite, lemon custard.
Although Edmonds grew up hand churning his ice cream on his uncle's farm, today he has two washing machine-sized ice cream mixers where he often tries out new flavors. He keeps them cranking, buying up to 100 gallons of cream a day in the summer.
Hilton Head Ice Cream is also served at some of the most popular restaurants on the Island including Truffles, Sea Grass Grille, Old Oyster Factory, Alexander's and the Crazy Crab among others. Located at 55 New Orleans Road in the Fountain Center, Hilton Head. 843-842-6333.
PINO GELATO
Ramona Fantini discovered gelato in 2002 while visiting Italy. Enamored of the fine gelato found there, she longed to bring the delicious decadence back home so she founded Pino Gelato in Hilton Head Island.
Gelato is produced in small batches (unlike regular ice cream) using unique gelato equipment, with a combination of ingredients and fresh flavors that come together in a frozen work of art. Gelato does not have air whipped into it like ice cream, which means it is a dense, rich product full of flavor. This texture makes it thick and "creamy" without the use of heavy cream (less fat!). Hosting a celebration on the Island? Offer your guests the sophisticated treat of gelato complete with an authentic gelato pushcart, experienced gelato baristas and six gelato and sorbetto flavors!
At Pino Gelato flavors run the gamut on any given day from cherry Amaretto, coconut, and salted caramel to chocolate whiskey. They make non-dairy sorbetto too! Located at 1000 William Hilton Parkway in The Village at Wexford, Suite G-1, Hilton Head. 843-842-2822.
SWEET FROG OF HILTON HEAD
Sweet Frog is a bright, positive, family-friendly environment where customers can create their dessert, their way. You create your own combination of delicious soft-serve frozen yogurt, and then top it off with any toppings you choose! The toppings bar is stocked fresh everyday with the best ingredients for a light healthy treat, a swirling decadent dessert, and everything in between! Yogurt flavors include a nice variety including vanilla, chocolate, tart, cotton candy, pecan praline, apple pie, vanilla pomegranate raspberry and more. Most of their yogurts are non-fat or low-fat, and for those on a dairy-free diet Sweet Frog offers several sorbets!
The F.R.O.G. in Sweet Frog stands for Fully Rely On God, and we show that by being a good neighbor everywhere we move into. Through local partnerships, fundraisers, and much more, Sweet Frog becomes part of the fabric that wraps their communities. Located at 33 Office Park Road in the Park Plaza Shopping Center, Hilton Head. 843-689-3764
WATUSI, IT IS WHAT IT IS
Here you can go from breakfast to lunch to sweet treat all in one spot! Watusi offers self-serve frozen yogurt, smoothies, premium coffees, plus breakfast 'scramblers' and lunchtime sandwiches, wraps, and salads.
Watusi offers a special blend of low-fat frozen yogurt that is unlike any other. They use real dairy and fresh milk, house-made fruit purees, and high counts of beneficial live yogurt cultures including probiotics in their yogurt. Yogurt flavors are specially blended using their own proprietary recipes and techniques to ensure a smooth and creamy taste in every spoonful.
Watusi is popular with locals and visitors alike offering free Wi-Fi, indoor and outdoor dining, live music, and events that cater to families. With it's cozy, living-room like atmosphere, Watusi makes a memorable stop for a frosty but healthy indulgence. Located at 71 Pope Avenue near Aunt Chilada's restaurant with easy access off the bike path, approximately ¼ mile from Coligny Beach! 
WILD YOGURT
Stop by Wild Yogurt for an amazingly 'wild' experience mid-Island. Created for the young and young at heart, Wild Yogurt is a full-service frozen yogurt shop decorated with a wild animal theme. Promoting an 'old school' philosophy, Wild Yogurt creates custom treats according to the customer's choice of yogurt flavors and toppings. The yogurt served here is "Only 8" meaning that it is no fat, no cholesterol, all natural, low in calories and carbohydrates, gluten-free, Kosher, and contains no preservatives.
At only 8 calories per ounce, feel free to go "Wild" with fresh toppings that include warm fudge, candies, whipped cream, fruit and more! Located at 95 Mathews Drive B-4 in the Port Royal Plaza, Hilton Head.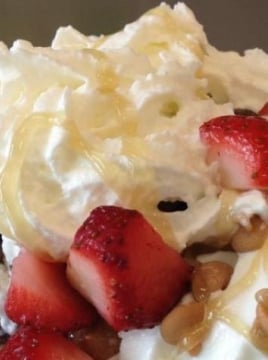 More Trending Stories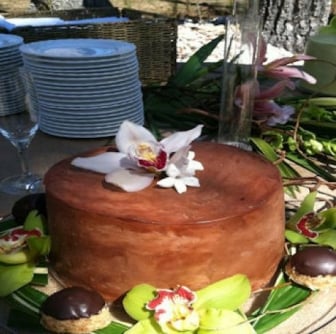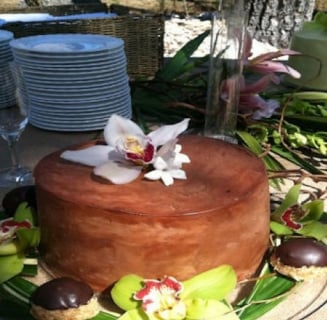 The Cottage – Café, Bakery & Tea Room's Chocolate Lavender Love Cake
Recipe courtesy of The Cottage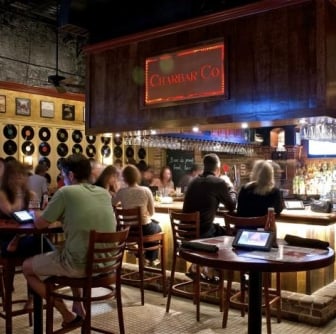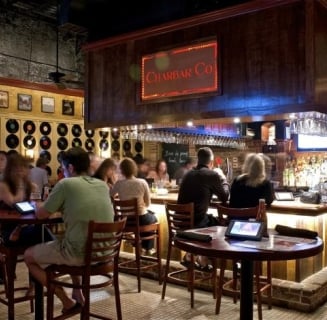 Food Finds and Good Times in Hilton Head Island
If you are in any way familiar with Hilton Head Island, you already realize that restaurants here are so good; they provide reason alone to visit our...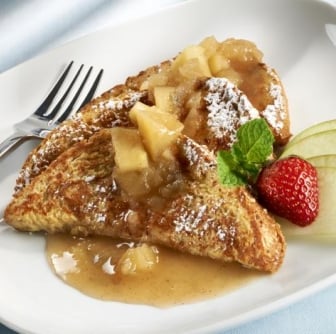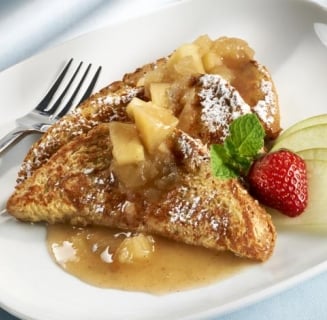 Corner Perk Spiked Caramel Apple French Toast
Recipe courtesy of The Corner Perk Cafe
Basic French Toast
You will need:
sliced Challah bread
1 pint heavy cream
4 eggs
1 tsp cinnamon
...