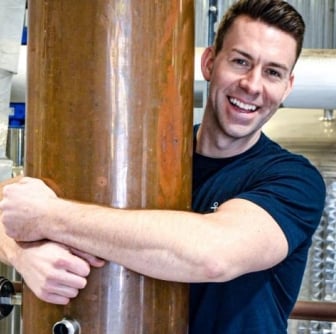 Meet a hilton head island local! joe fenton from hilton head distillery
By Hilton Head Insider
The popularity of craft spirits is on the rise here in South Carolina. Distilleries give visitors the chance to purchase hand-crafted liquor, as well as an opportunity to make memories, learn, and gather in an inviting atmosphere. We caught up with Joe Fenton, the Founder and President of Hilton Head Distillery, to speak about his start in the liquor business and what made Hilton Head Island the right place to open up shop for his distillery. 
Joe graduated from Clemson University with a BS in Electrical Engineering and eventually left engineering to pursue his passion for craft spirits. He's spent the past decade designing and building distilleries and developing spirits brands all over the country.
Tell us about your childhood and growing up. Looking back, would you say some crucial moments or experiences helped you on your entrepreneurial adventure? 
My parents split up when I was only three years old, so I spent some time in foster care during tough times, but my big brother and grandmother were always very instrumental in my upbringing and influential in my life. My dad taught me the importance of working hard — he used to spend seven days a week in a power plant and was full of ingenuity. 
I knew I wanted to be a leader when I was seven and earned the title of team captain on my first sports team. From then on, I strived for success and leadership roles in all aspects of my life, from prom king to student body president to business founder. 
What made you interested in getting into the craft spirit business?  
I spent much of my childhood in a small, quaint farm home surrounded by hundreds of acres of peach orchards, at the base of Hogback Mountain smackdab in the middle of the "Dark Corner" of South Carolina. It also happened to be an orchard that grew peaches distilled into peach brandy by moonshiners. It was always more profitable to convert crops to shine than to sell them whole at the market. I think I always thought of the spirit industry but never imagined it would encompass so much of my career. 
When I graduated from Clemson as an Electrical Engineer, I realized how much I appreciated the people of that land, and part of me knew I had to reconnect with my roots someday. However, it wasn't until I was working on a bottling line project at one of the world's largest spirits producer's plants that I had the idea to build the state's first legal whiskey distillery in downtown Greenville. A year later, my dream came true, and Dark Corner Distillery was born. That was my first distillery, and it was a place to shed light on a misunderstood area of the South coined the "Dark Corner". Years later, I opened Hilton head Island Distillery. 
What do you love most about the field and atmosphere?
What I love most about the industry is the never-ending playing field for exploring the wonderfully dizzying array of possibilities with craft spirits and the celebratory moments we experience when we share our most profound discoveries with our guests. It's an adventure of pure bliss!
What attracted you to Hilton Head Island? Was there a moment that you knew this was the perfect location for the distillery?
Hilton Head Island has a captive audience that visits every year. The tasting room experience has always been our team's bread and butter, and we knew a distillery would be a welcomed addition to the Island. We are now the #1 activity for Things To Do on TripAdvisor when visiting the Island. We also wanted a new place to establish a craft American rum brand, so we thought, what better place than one of the best islands in America? 
What is your favorite distillery drink, and why?
My favorite spirit is Solera Aged Rum because it's unique and produced from one of the oldest soleras in America. It's also ever-evolving, and every single batch tastes subtly different than the last. It makes a great rum old-fashioned, mai tai, or dark and stormy.
For my favorite drink, I would say a Classic Daiquiri. It's one of the simplest and most delicious rum cocktails, yet so many bars screw it up. It's the ultimate drink for highlighting the terroir and nuanced flavors in a well-crafted white rum.
What has been the most exciting moment during your venture to Hilton Head Island and opening the distillery?
Surprisingly, the feeling of knowing I have the right people in the right seats doing the right thing right. 
Do you have any advice for entrepreneurs starting or business owners in the distillery field?
Work for an established distillery or Consumer Packaged Goods brand before starting your own. Learn the ropes and immerse yourself in the industry, even if you must take a pay cut to get your foot in the door. Don't build a distillery — build a brand first.
Do you have any new and exciting ventures on the horizon? What's next for you and Hilton Head Distillery?
In July, we're launching a new brand that will include several premium rums and whiskeys. We're focused on becoming America's Island Distillery and the place for craft rum in South Carolina.
Thanks, Joe, for taking the time to share your story with us. When you visit the Lowcountry, be sure to drop by Hilton Head Island's Distillery to taste their famous brew.
More Trending Stories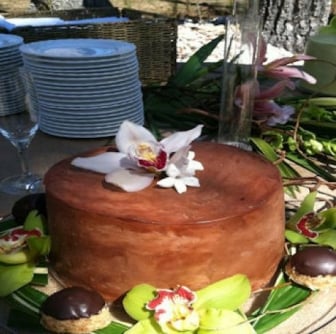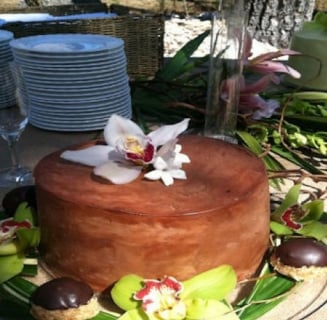 The Cottage – Café, Bakery & Tea Room's Chocolate Lavender Love Cake
Recipe courtesy of The Cottage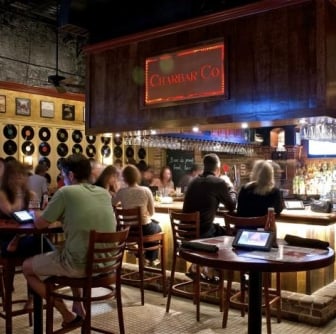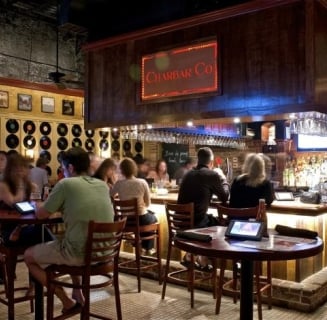 Food Finds and Good Times in Hilton Head Island
If you are in any way familiar with Hilton Head Island, you already realize that restaurants here are so good; they provide reason alone to visit our...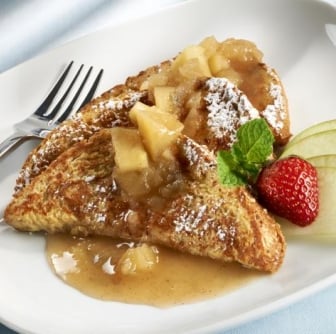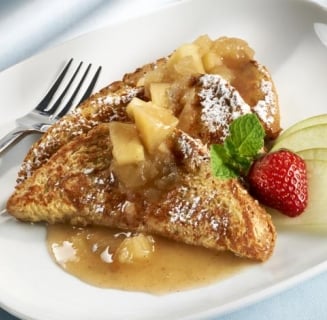 Corner Perk Spiked Caramel Apple French Toast
Recipe courtesy of The Corner Perk Cafe
Basic French Toast
You will need:
sliced Challah bread
1 pint heavy cream
4 eggs
1 tsp cinnamon
...