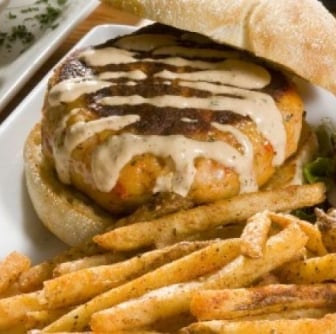 How to eat and drink your way through the rbc heritage tournament
By Becca Edwards
Chef and owner of The Lucky Rooster Clayton Rollison has been hitting the Heritage scene since he was a boy growing up on Hilton Head. When I asked this super foodie, "What would be a chef's rec to eating and drinking your way through Heritage?" he responded, "First, you need a strategy."
YOUR ITINERARY:
Thursday
Eat a nice dinner. "Hilton Head has several front of the house places. There's CQ's, Red Fish, Michael Anthony's, and us (The Lucky Rooster)—just to name a few," said Rollison, who also mentioned Live Oak and The Beach House in Sea Pines but warned, "it's going to be difficult to get in or find parking."
Friday
Sign up for a late night. You can get a meal somewhere in Harbour Town or in the surrounding area. (Note: My husband and I usually opt for Captain Woody's.) Then cocktail at a nearby villa, at the Quarterdeck or at the "bar-muda triangle" (a hot spot of bars like One Hot Mamas, The Lodge, and Reilley's) where you can "have a lot of fun making bad decisions that you will be reminded about the next day."
Saturday
Reboot with breakfast. "Gruby's Deli by Fresh Market has a killer breakfast. There's also Sunrise Cafe in Palmetto Bay Marina."
Sunday
If you're staying on the Island, "When the leaders make the turn, avoid the mass exodus and head over to a casual place like Reilley's and watch the leaders on TV." If you're leaving the Island, "Check out Sunset Grille for a late brunch or Neo for lunch."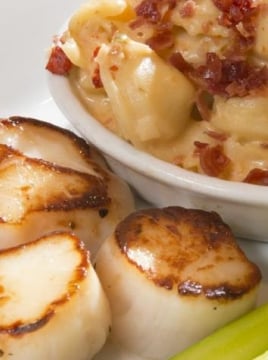 Must Eats:
—Soft-shell crabs. "This year was a good season," said Chef Rollison. The best places to find soft-shell crab on the south end of the Island are The Sage Room and Red Fish. (Hudson's also serves up some excellent soft-shell if you want to head to the north end.)
—Hilton Head Ice Cream. "After a long hot day, there's nothing better than cooling off with a scoop from here."
—Charcuterie and cheese from the Porter and Pig. "Sometimes it's nice to get out of the fray while still enjoying live music and a substantial snack."
—Get take out and enjoy the beach. "Best pizza is Fat Babies. Best burger, and really one of my favorite things to eat on the Island, is the Champ burger from CharBar. Also, there's Stu's in Coligny."
Must Drinks:
—For breakfast or brunch, champagne. "Not a mimosa," clarified Chef Rollison. "It's Heritage people. Don't let the OJ get in the way."
—For day drinking, "the old go-to gin and tonic, or a Tom Collins with Hayman's Old Tom Gin or locally crafted pale ale from the Hilton Head Brewing Company or Wooden's Skiff's May River Sunset Blonde."
—For a hangover remedy, a corpse reviver #2. "We make this drink at The Lucky Rooster. It's a mixture of gin, lemon, and Lillet blanc."
Chef Rollison's final words of eating-drinking wisdom: "Make your reservations now—and honor your reservations because it truly supports local businesses when you do." Then he added with a smile, "Have a happy Heritage."
Becca Edwards is the Eco-Wellness blogge
More Trending Stories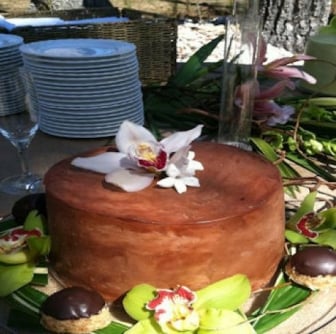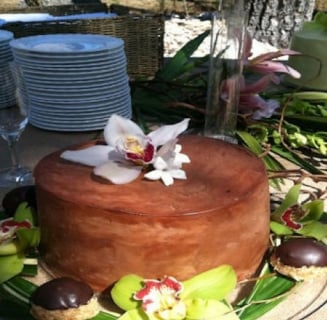 The Cottage – Café, Bakery & Tea Room's Chocolate Lavender Love Cake
Recipe courtesy of The Cottage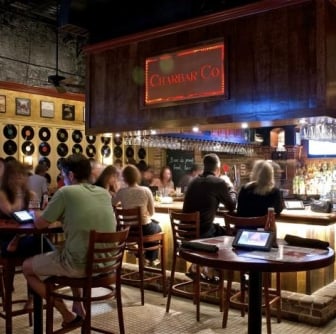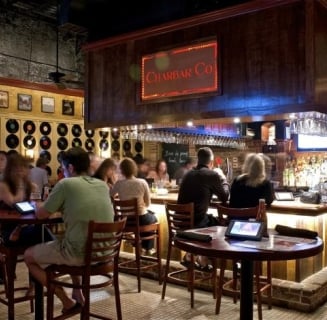 Food Finds and Good Times in Hilton Head Island
If you are in any way familiar with Hilton Head Island, you already realize that restaurants here are so good; they provide reason alone to visit our...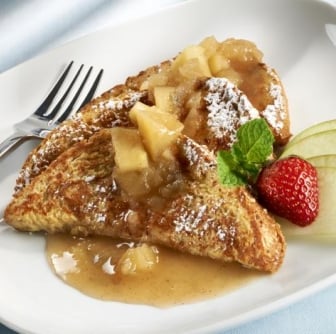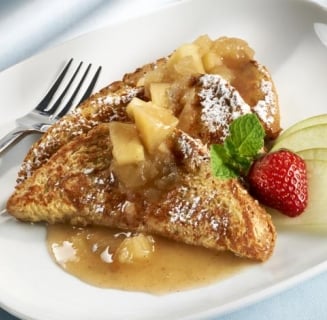 Corner Perk Spiked Caramel Apple French Toast
Recipe courtesy of The Corner Perk Cafe
Basic French Toast
You will need:
sliced Challah bread
1 pint heavy cream
4 eggs
1 tsp cinnamon
...