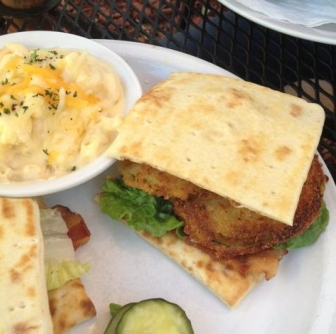 Hilton head island's best sandwiches!
By Heather Rath
Recently, I took a completely unscientific poll of my facebook friends asking where to find the BEST sandwiches on Hilton Head Island. The conversation flowed freely as my friends, some who have lived on the Island for 2 years and some over 20 years debated where to find yumminess between two slices of bread. Here are some awesome answers from locals on where to find the best!
From my #1 lunch buddy, Jennifer. She says you can't miss the triple decker BLT from Harold's Diner. "Nothing fancy, just old-school good" is the way I would describe Harold's to someone visiting the Island. Located in a trailer, next to a gas station – this is the quintessential "local" experience that's been around for decades. The open, indoor kitchen takes up half the room and small tables and bar take up the other half. A must stop on your vacation.
A TON of my friends mentioned Stu's. Specifically, The Islander at Stu's Surf Side in Coligny Plaza. Although it's located near Hilton Head Island's "downtown" and busy in the summer, locals simply rave about Stu's Sandwiches – proving it's not just a tourist hot-spot.  Always on fresh baked bread, with quick service and easy to-go, either back to the office or to the beach!
Our friend Carey owns Street Meet – stop by there and try the Spicy Italian Sausage.  Modern take on street vendor food that never disappoints (think fancy burgers, dogs, nachos, etc) – with outdoor dining and live entertainment!
The Big Daddy at One Hot Mama's. This thing is ridiculous, it's a combo of beef brisket and pulled pork, topped with all kinds of goodies and finished with onion straws. For sure, it's a two-hander and my husband says to make time for a nap as well.
French Dip at Fat Baby's. Another local favorite that absolutely needs to be in your lunch rotation.  Cruncy, toasty bread, melty cheese and sliced beef with a side of dipping sauce. This is hands down, the best French Dip on Hilton Head Island.
The "Cloudy Special" at Bess's Deli and Catering was a hot item as well – with lots of compliments about the sandwich and the "chef", Bess. She also makes an incredible chicken salad too! Or, looking for an amazing Reuben? As a Reuben connoisseur, I can tell you to check out Gruby's (try the turkey Reuben) on Hilton Head and Downtown Deli in Bluffton for the Island's best Reuben sandwiches!
Newly opened Porter & Pig got a shout out from my girlfriend Starr, who loves their Cuban. Opened in 2015 in The Village at Wexford, this is a great bar and eatery to stop by before your big night out or after – offering late night hours. It's also a great place to gather with girlfriends or for an intimate date night. Try their specialty gin drinks too, delicious and a little sneaky!
My girlfriend Joy, who doesn't even live on Hilton Head anymore, raved about Signe's Heaven Bound Bakery on Arrow Road. Lauded as the oldest restaurant on Hilton Head Island, Signe has amazing tomato pies (local tomatoes used in summer) but her Hot Charlie – a tuna melt concoction with a Cajun seasoning and fresh tomato is a local favorite. The Hot Charlie was named after a groundskeeper (Charlie) who worked at the Harbour Town Tennis Courts in the 70's – when Signe's was located in Harbour Town. He would come in and order a tuna melt but added cajun seasoning, making it "hot." This is by far one of Signe's most popular sandwiches along with the Hot Popeye and Turkey Cranberry Sandwich.
My sister and her husband live overseas and they crave southern food like crazy. Their favorite, we always make Lowcountry Backyard a stop during their visits to Hilton Head. We love splitting the fried green tomato BLT. Try it with a side of collard greens or mac and cheese. PS – the best thing on their menu isn't a sandwich at all, it's the Shrimp and Grits and the Chicken Bischick, fried chicken with a cornbread, grit gravy = heaven. Have them both and ask for to-go boxes. Well worth it. Also, ask for Maggie as your server and if it's cool enough, sit outside in the garden.
And finally, no trip to Hilton Head would be complete without two southern traditions. One being a sausage biscuit sandwich (look no further than the Palmetto Dunes General Store for breakfast) and a pimento cheese sandwich (check out Truffles Café in Sea Pines for lunch)….I hope you enjoy eating your way through Hilton Head Island's best sandwiches and enjoying some local cuisine and local hot spots. Let me know in the comments below where your favorite sandwiches were found, or on twitter @heatherrath.
More Trending Stories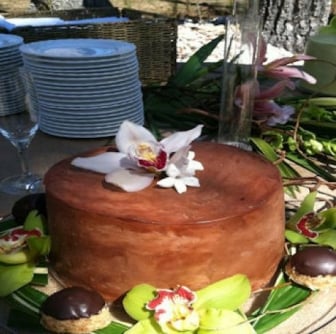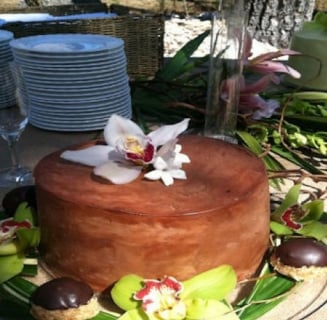 The Cottage – Café, Bakery & Tea Room's Chocolate Lavender Love Cake
Recipe courtesy of The Cottage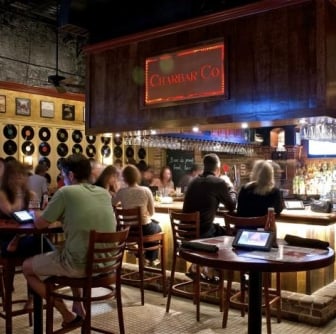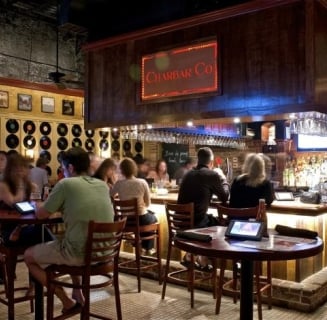 Food Finds and Good Times in Hilton Head Island
If you are in any way familiar with Hilton Head Island, you already realize that restaurants here are so good; they provide reason alone to visit our...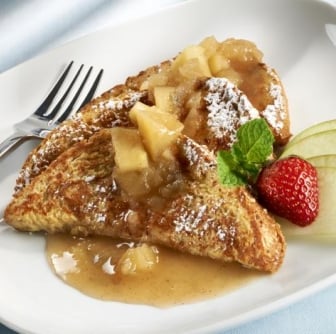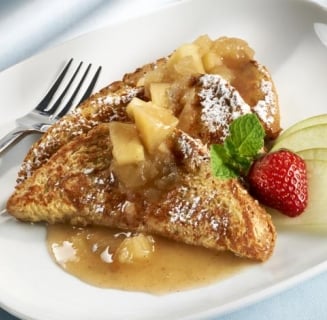 Corner Perk Spiked Caramel Apple French Toast
Recipe courtesy of The Corner Perk Cafe
Basic French Toast
You will need:
sliced Challah bread
1 pint heavy cream
4 eggs
1 tsp cinnamon
...