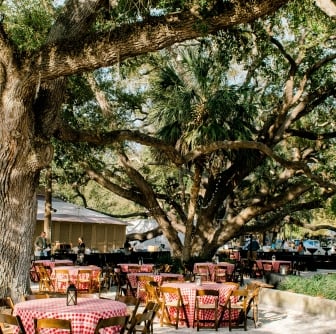 Hilton Head Island Wine & Food Festival 2023
By Hilton Head Insider
There is a lot to love about spring in the Lowcountry. The sun is shining, the flowers are blooming, and the weather is about as perfect as it gets. Of course, it's also the time of year that America's Favorite Island® welcomes the Hilton Head Island Wine & Food Festival! The festival is marking its 38th anniversary this year, and visitors can expect it to boast its incredible international wines, typical tasty fare, and a whole lot of fun. 
What started as a single-day event has become the largest outdoor tented wine festival on the east coast. The week-long festival celebrates the finest vines from around the world, and offers interactive educational and tasting events. Best of all, the festivities all support a good cause — the John and Valerie Curry Educational Scholarship Fund, which provides educational opportunities for students in the hospitality and tourism industry. 
How does it all work? Countless Cabernets, a myriad of Merlots, and plenty of Proseccos are entered into the International Wine Judging & Competition each year. Wines are judged by a panel of expert sommeliers and wine educators at the private judging event. The top wines are then awarded and auctioned off at the Public Tasting and Grand Tasting events at the Hilton Head Island Wine & Food Festival, with all proceeds from the auction going toward the scholarship fund. 
Beyond the Grand Tasting and Public Tasting, there are several other incredible events throughout the week for festival-goers to experience everything that the Hilton Head Island Wine & Food Festival has to offer.
Let the Festivities Begin
The Hilton Head Island Wine & Food Festival kicks off on Thursday, March 16, 2023, with Uncorked. The inaugural event invites guests to bring a bottle of wine that has a meaningful memory attached to it and share it with friends old and new. 
On Sunday, March 19, 2023, festival guests can visit the second annual Craft Beers at the Beach event at the Westin Hilton Head Island Resort & Spa. Beer lovers can taste their way through 50 local craft brews, take in the incredible island views, and catch some live music on the Grand Ocean Terrace. 
On Wednesday, March 22, 2023, Sip and Stroll the day away at the Sea Pines Shopping Center, where there will be a collection of local artisan pop-ups in addition to the shops for you to peruse while you sip and stay a while at the wine tasting. 
The ever-popular Stay Gold: A Lowcountry Wine, Food & Music Experience takes place on Thursday, March 23, 2023, in the Pavilion at Sonesta Resorts Hilton Head Island. This golden hour event celebrates the Double Gold-winning wines from the festival, pairing them with Lowcountry flavors and local live music for a night to remember. 
The pinnacle of the festival's week-long events is the Grand Tasting. Happening on Friday, March 24, 2023, this event features award-winning wines from the judging competition alongside top wines from the festival's partners. The elegant evening is held at the Country Club of Hilton Head, and featured wines are available for purchase so you can enjoy some of the finest wines even after the festivities are said and done. 
The largest event of the Hilton Head Island Wine & Food Festival is the Public Tasting on Saturday, March 25, 2023, at Celebration Park. This is where you can sample over 250 wines from around the world, watch local chefs show off their skills at the Sysco Outdoor Gourmet Challenge, or hit the beer garden to try some local brews. This event is what the festival is all about: getting outside and enjoying good food and great wine in good company. 
Where to Stay 
Festival events take place throughout the island, and there are many charming, comfortable, and convenient places to rest your head during your stay. Sonesta Resorts Hilton Head Island is set amongst a lush landscape, featuring gorgeous gardens throughout the property and offering a stunning ocean view. The AAA-approved Four Diamond resort also features a full-service spa and multiple indoor and al fresco dining options, making it the perfect home away from home for your festival getaway. 
Consider staying at one of the Lowcountry's newest hotels, Courtyard by Marriott Hilton Head Island. This resort is conveniently located in the heart of America's Favorite Island®, offering easy access to Coligny Beach Park, local bars, restaurants, and businesses. Enjoy views of the island while you sip on a classic cocktail at their rooftop bar, or relax by the pool in one of their tropical cabanas.
The Westin Hilton Head Island Resort & Spa offers an upscale oceanfront escape for those wanting to immerse themselves in the coastal bliss of the island. Situated on a lively stretch of beachfront looking over the Atlantic Ocean, the resort features outdoor terraces serving farm and sea-to-table delicacies with a side of unparalleled ocean views. This is the perfect basecamp for your festival fun. 
For boutique resort lovers, Beach House Hilton Head Island has all the sun, sand, and laid-back good vibes you're after. Located on Coligny Beach, this resort offers a perfect blend of coastal comfort and island fun. After a long day of touring the festival, guests of the Beach House can head to The Porch for a delicious Southern meal or keep the fun rolling with some live music at the Tiki Hut. 
Itinerary Additions
No trip to Hilton Head Island is complete without a round of golf on any of the island's exceptional courses. Book a tee time on one of Palmetto Dunes' three legend-built golf courses. Arthur Hills is one of the Lowcountry's most distinctive courses, surrounded by lines of dunes and thick stands of palmettos that make for an enjoyable and challenging round.
Hilton Head Island offers more than 60 miles of bicycle trails, making it one of the most popular methods of travel to explore the island. Visitors can rent bikes from Peddling Pelican Bicycle Rentals, experience the beauty of the Lowcountry, and get some fresh air all in one go. 
One can't-miss experience on Hilton Head Island is a tour of the waterways, where guests can see Atlantic bottlenose dolphins and other local marine life. If you're up to incorporating a bit of a workout into your tour, why not take a kayak tour through the waters of America's Favorite Island? Kayak Hilton Head and Dolphin Discoveries Boat Tours will also take you on a tour of the coast, where you'll get an incomparable view of the Harbour Town Lighthouse to really top off your visit to the Island. 

The Hilton Head Food & Wine Festival is a rite of passage for a reason. Whether you make the trip to Hilton Head Island every spring or you're a festival first-timer, this year's event is not one to be missed. Start planning your Lowcountry getaway today.
More Trending Stories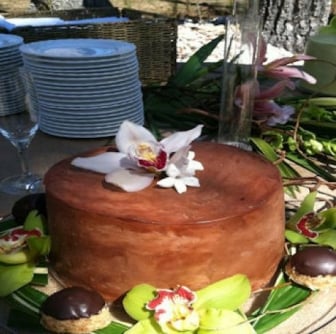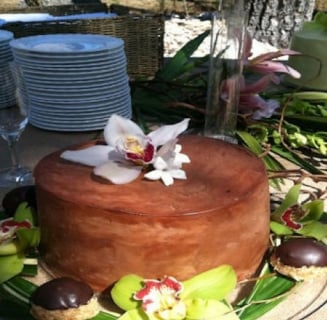 The Cottage – Café, Bakery & Tea Room's Chocolate Lavender Love Cake
Recipe courtesy of The Cottage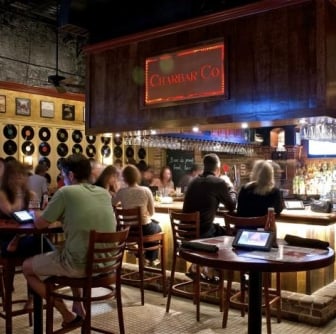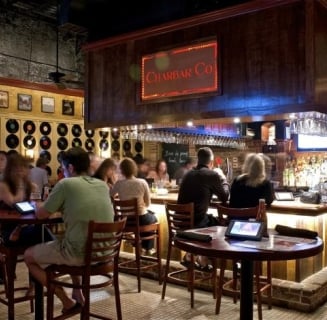 Food Finds and Good Times in Hilton Head Island
If you are in any way familiar with Hilton Head Island, you already realize that restaurants here are so good; they provide reason alone to visit our...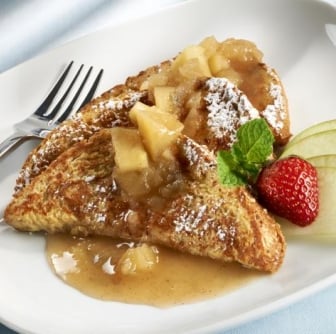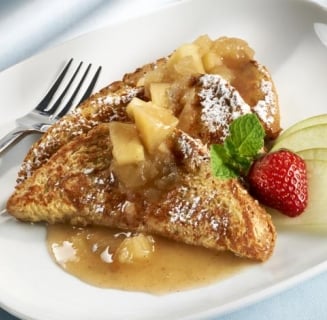 Corner Perk Spiked Caramel Apple French Toast
Recipe courtesy of The Corner Perk Cafe
Basic French Toast
You will need:
sliced Challah bread
1 pint heavy cream
4 eggs
1 tsp cinnamon
...