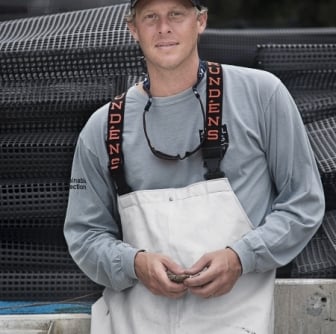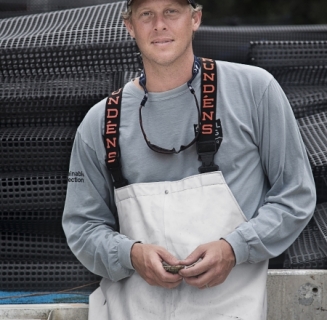 Hilton Head Island Seafood Q&A with Andrew Carmines
By Hilton Head Insider
One of the best ways to connect with people is by sharing a delicious meal. On Hilton Head Island, that often means diving into some of the world's freshest (and tastiest!) seafood. With more than 250 restaurants on the Island, you're spoiled for choice! We connected with one of Hilton Head Island's culinary experts, Andrew Carmines—the founder & president of Shell Ring Oyster Company and general manager of Hudson's Seafood House on the Docks—for a Q&A about his career, businesses, and top oyster tips. 
In addition to being the founder-president of Shell Ring Oyster Company, Carmines is the general manager of Hudson's Seafood House on the Docks—Hilton Head's oldest restaurant and a longtime champion of sustainable seafood. Carmines has also been involved in other environmental initiatives like the Hilton Head Island Sea Turtle Project and is a member of the Southern Shrimpers Alliance and the East Coast Shellfish Growers Association.
1. WE'D LOVE TO KNOW WHAT IT WAS LIKE WORKING FOR YOUR PARENTS GROWING UP. WHAT DID THEY GET YOU TO HELP THEM WITH WHEN YOU WERE YOUNGER?
Working for my parents was a great experience.  It started with just being around the restaurant constantly.  Then, the first job I had was picking up cigarettes in the parking lot, rolling silverware, then cleaning bathrooms.  In retrospect, I have noticed that the common thread with all of these jobs is that they are black and white.  Either the parking lot was clean, or it wasn't.  There was no grey area, and my dad was not the type to not check the end result.  I can't count the number of times my attention to detail was called into question.  The statement from both my parents was always. "A job worth doing is a job worth doing well."  After the jobs above, I started checking in shrimp deliveries and grocery deliveries.  From there, I started bussing tables.  I was never good enough at serving to wait tables at Hudson's. In fact, I am still not good enough.  I don't think people in general understand how difficult that job can be.  I have done every job in the restaurant, including being the Executive Chef and serving can be as hard, if not harder than all of them.
2. WHAT MADE YOU INTERESTED IN JOINING THE RESTAURANT AND SEAFOOD BUSINESS AS A CAREER?
I was at my friend Scott's wedding in New Orleans and my Dad was there.  I was living in California at the time and didn't get home often because I was working my first few jobs.  My dad asked to speak with me on the day after the wedding.  He told me that the if I didn't want anything to do with the restaurant that he and my mom were going to sell it.  I said something like, "over my dead body".  And so began a very short negotiation of salary in which my dad said he would pay me $38,000.00 annually for an entry level management job.  I said, "but that's less than half of what I am making now."  to which he replied, "take it or leave it."  I took it, and haven't looked back.
3. YOU'VE MADE IT A BIG PRIORITY TO ENSURE THAT YOUR BUSINESSES ARE SUSTAINABLE AND AS ENVIRONMENTALLY-FRIENDLY AS POSSIBLE. CAN YOU TELL US A BIT MORE ABOUT WHY THAT'S SO IMPORTANT TO YOU, AND WHAT MOTIVATES YOU TO KEEP THESE VALUES AT THE CORNERSTONE OF YOUR BUSINESSES?
I think my living in California shaped that some.  Seeing locations around the world that have been exploited or flat out destroyed, has provided me with a sharper sense of responsibility.  
4. WHAT MAKES THE SEAFOOD ON HILTON HEAD ISLAND EXTRA SPECIAL?
We have great variety in all seasons.  The Port Royal Sound area is a one of a kind nursery for all manners of fish and shellfish.  We are truly blessed to have such a rich, bountiful body of water at our fingertips.  Another reason environmental protection is so important.   
5. WHAT MADE YOU WANT TO GET INTO THE BUSINESS OF OYSTERS?
I have always been fascinated with them.  I did my 4th grade science fair project on Oysters.  I'd like to say that I won, but I think I got honorable mention.  I guess the real reason though is that I have seen and continue to see the reaction of guests when they eat seafood that was harvested mere hours before.  The reaction is always the same.. "This is the best ________ I have ever had.  Whether its shrimp, oysters, fish, or crab, it doesn't matter.  The shortening of the supply chain that we attempt to accomplish translates to people eating seafood the way it is intended, in it's freshest state.  Living in the lowcountry, we are spoiled.  We can go out and catch shrimp and eat it that day if we are so inclined.  MOST people have never had seafood that was harvested hours before consumption.  Giving them this experience is fun to watch.  
6. OYSTER FARMING CAN BE QUITE DIFFICULT, HOW LONG DID IT TAKE YOU TO FINALLY START TO SEE THINGS TAKING OFF?
Well, it has been an up and down struggle, and I wouldn't go so far as to say we have had lift off just yet.  We have made mistakes, we have had weather issues and issues with fouling, and we have had some small success sprinkled in here and there.  I have always kind of looked at this project as work in progress.  We will continue to take baby steps and develop best practices as we move along.  I think the potential is huge, it's just a matter of time and resources to get it all accomplished. 
7. OYSTERS CAN BE A BIT DIVISIVE—SOME PEOPLE CAN'T GET ENOUGH OF THEM, OTHER PEOPLE ARE NERVOUS TO TRY THEM. WHAT ARE YOUR TIPS FOR AN ENJOYABLE OYSTER EXPERIENCE FOR FIRST-TIMERS WHO WANT TO GIVE THEM A TRY?
Go to an oyster roast.  Try them lightly steamed first and then when you are ready jump into the deep end of the pool.
8. WHAT ARE SOME MILESTONE ACHIEVEMENTS THAT HAVE KEPT YOU MOTIVATED THROUGHOUT YOUR CAREER?
Hurricane Mathew basically destroyed a large portion of the restaurant and really put things in perspective for me.  It taught me that a positive attitude coupled with compassion, and hard work will create a successful outcome in the worst of scenarios.  the way our staff and the community reacted to our situation was the most incredible thing I have experienced to date.  We are truly lucky and I feel blessed every day.  
9. WHAT'S YOUR FAVORITE WAY TO EAT AN OYSTER? OYSTERS HUDSON-STYLE? FRESH WITH MIGNONETTE? OR SOMETHING ELSE ENTIRELY?
I like them plain, right out of the water. 
More Trending Stories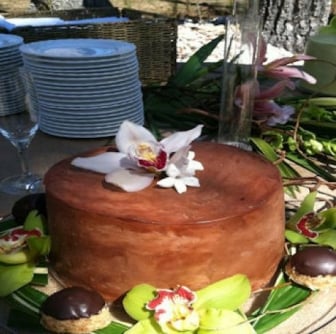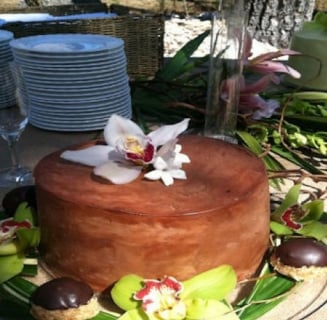 The Cottage – Café, Bakery & Tea Room's Chocolate Lavender Love Cake
Recipe courtesy of The Cottage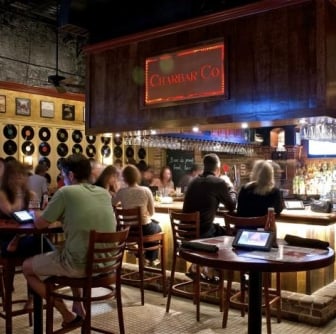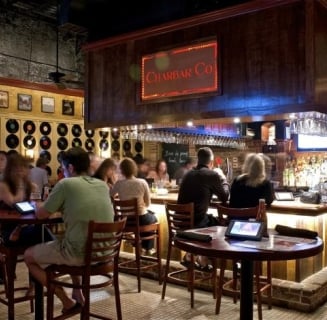 Food Finds and Good Times in Hilton Head Island
If you are in any way familiar with Hilton Head Island, you already realize that restaurants here are so good; they provide reason alone to visit our...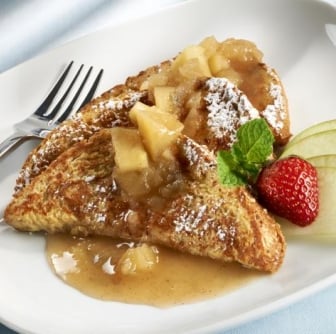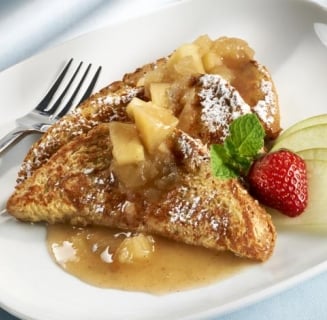 Corner Perk Spiked Caramel Apple French Toast
Recipe courtesy of The Corner Perk Cafe
Basic French Toast
You will need:
sliced Challah bread
1 pint heavy cream
4 eggs
1 tsp cinnamon
...