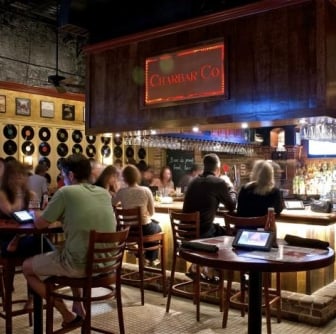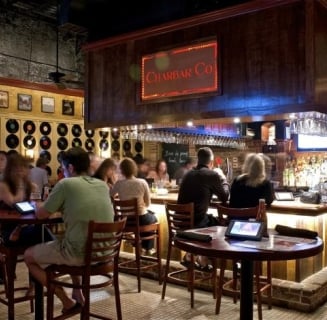 Food Finds and Good Times in Hilton Head Island
By Hilton Head Insider
If you are in any way familiar with Hilton Head Island, you already realize that restaurants here are so good; they provide reason alone to visit our fair Lowcountry isle. The Island is now squarely in the middle of a renaissance of sorts, with many fun, fresh eateries shooting to the front of the class in both style and substance.
BURGER BONANZA
Charbar Co., located on the Island's south end (33 Office Park Road) near the entrance of Sea Pines, has upped the burger ante with its fresh approach to "better burgers". The casual atmosphere is perfect for foodies and families and the menu here centers on what else? Burgers. While the chef-driven menu also include salads, a couple of appetizers (like Charbar cheese fries seasoned hand-cut fries topped with sharp cheddar, pimento, chives, bacon & spicy ranch) and several tempting après meal sweets (ice cream sandwich sliders with specialty cookie crust and three ice creams a plus shakes – served either 'virgin'…or spiked to your liking) it's the build your own burger that's the golden ticket here.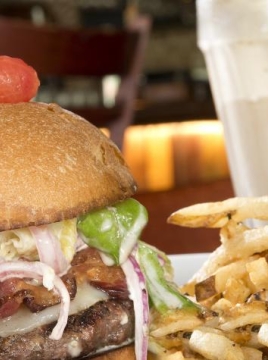 Chef Charles Prejeau tells that it all starts with the beef. "We take a lot of care in selecting our beef and we grind it all here at the restaurant, adding in just the right amount of our own secret seasoning blend, he says. "We also bake two of the four breads we serve here daily, the sour dough and the focaccia." The flavored mayo, sauces, and pickles are also made in-house at Charbar Co.
The high standards of quality are apparent, as attested by the growing number of regulars whose own perfect burgers are becoming second hand to Chef Charles. "And while there are hundreds of combinations one can concoct using the ingredients from our burger.
GOOD (REALLY GOOD!) AND SIMPLE
Simplicity in living, and eating, seems to have become underappreciated and fairly rare of late, especially within the clique of modern gastronomy. Odd food combinations (ramen noodle burgers, anyone?) and strange cooking methods (see molecular gastronomy) raise an eyebrow of interest, but like the pet rock, jelly shoes and mullet hairstyle, they will (hopefully) fade away as the superfluous gimmicks they most certainly are. And though I have never been the one among my family and friends to shy away from the unusual on any given menu, I do prefer the simplicity of good taste.
And good, simple taste can be found at A Lowcountry Backyard Restaurant. Owner/Chef David Peck draws upon the familiar ingredients of the South Carolina coastal region in his menu. The restaurant is tucked within a small set of commercial buildings off of Palmetto Bay Road with a several outside tables nestled under a canopy of wisteria. David spent most of his youth on the island and environs and consciously credits many locals, including native Gullah friends, for introducing him to authentic Lowcountry foods and ways.
David says, "The best way for us to support local economy, including farmers and fishermen, is to utilize them as resources for our ingredients. We buy SC tomatoes and other SC vegetables in season, serve iced made from tea grown by the Charleston Tea Plantation Company and we serve and sell Colonial Plantation Raw Honey from just up the road in Hardeeville, SC. Daily specials here are heavily dependent on seasonal and local ingredients, but regular favorites like the Charleston Special (cheddar grits cake over tomato basil cream toped with local flounder and homemade lemon dill sauce) and the Tomato Stack (locally sourced tomatoes fried and served with ranch dressing and homemade pickles) are menu cornerstones.
HOT SPOT AHEAD
Another spot that channels some Lowcountry soul is Lucky Rooster Kitchen & Bar, located mid-island at South Island Square (841 William Hilton Parkway) so it's very convenient to pretty much every lodging choice on the island. The menu here is small but mighty, playing homage to both comfort food and "adventurist dishes". The atmosphere here is rustic-casual with an upscale tone that is certainly friendly, but in my opinion caters to a foodie clientele – not the ideal eatery for a visiting family with young kids.
That aside, if you and your foodie pals take your dining seriously and best served with a handsome measure of joviality, this is a great place to try. Pork pot roast (with sweet corn succotash, bourbon roasted peach and bourbon pork sauce) and local crab and corn chowder will cure any traveling blues. If food is a serious cultural pursuit for you, then dishes like the tempura fried squash blossom with crab mousse, "Mexican street corn" and guacamole will not disappoint. Chef/Owner Clayton Rollison also offers a raw bar featuring local oysters and shrimp when in season, as well as oysters from the Northeast and Canada all year long.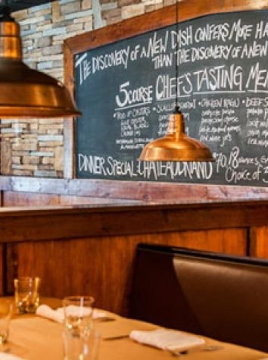 SLOW BURN… TAKE IT EASY
Known for generous portions of delicious pulled pork, pork ribs and beef brisket, served with your choice of five sauces (including Carolina mustard, Texas sweet, Carolina vinegar and the Slow Burn) Bullies BBQ has become a local and visitors favorite. If you consider yourself a barbeque pitmaster (barbeque lingo for aficionado) of the traditionalist sort, then if you're in Hilton Head Island this place is THE place. And if you agree with the old adage that holds the best barbeque joints are found at the most (ahem) interesting places, then this may be your nirvana…
While the location is convenient (mid-island near Palmetto Dunes on Hwy. 278), Bullies setting certainly fits the bill as described above – it's attached to a gas station and inside, the walls are covered by thousands of signatures and messages written in black magic marker penned by folks from all over the world. It's casual and comfortable – actually a pretty awesome to kick back with a beer (or homemade iced tea) and some slow wood smoked barbeque!
If you care to eat in, there is ample seating but you can also place your order to go as ribs, pulled pork and chicken, brisket, ribs and mouth-watering sides are sold by the pound. They also offer two types of coleslaw, both "Carolina" (vinegar based with no mayo) and traditional (creamy with mayo) by the pound and their popular jalapeño cornbread by the dozen.
Sandwiches in all combinations and "family packs" that come complete with sides of mac and cheese, coleslaw and that cornbread will make everyone happy!
Chef Charles Pejeau has kindly shared his shrimp burger recipe – toppings and accoutrement are up to you, although you can try the their spicy shrimp burger at the restaurant any time!
More Trending Stories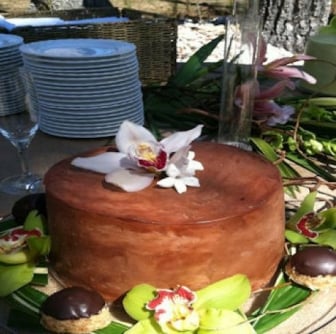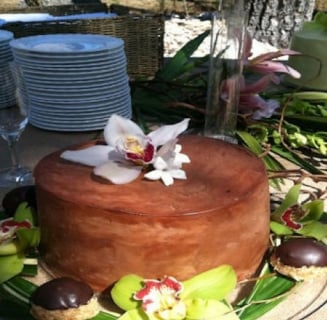 The Cottage – Café, Bakery & Tea Room's Chocolate Lavender Love Cake
Recipe courtesy of The Cottage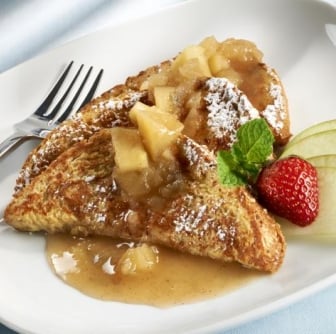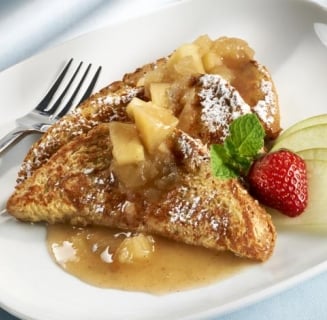 Corner Perk Spiked Caramel Apple French Toast
Recipe courtesy of The Corner Perk Cafe
Basic French Toast
You will need:
sliced Challah bread
1 pint heavy cream
4 eggs
1 tsp cinnamon
...