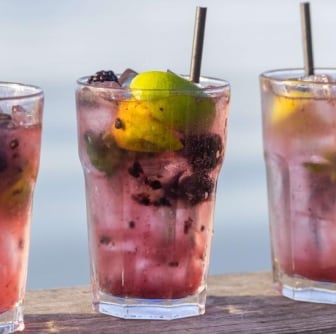 Fall in Love with Hilton Head Island's Romantic Restaurants
By Hilton Head Insider
Nothing quickens the heart quite like an intimate setting, the warm glow of candlelight and sumptuous cuisine. For those pining for the perfect fusion of flavor and ambiance on Hilton Head Island, I've taken it to the streets – or at least social media – to get the down low from Island visitors and locals on their fan favorites, just in time for Valentine's Day.
No matter if your foodie flight of fancy runs toward a cozy spot tucked away from everyone but you and your date, or you prefer bold surroundings with a see and be seen "scene", look no further than Hilton Head Island eateries to stir your passion and your palate!
Charlie's L'etoile Verte, 8 New Orleans Road
C'est oui to a locals favorite, "Charlie's". If your love is a Francophile, or simply swoons for great food in a French country atmosphere then this may be the place to satisfy your queen (or king) of hearts. Over the years, Charlie Golson has created a bastion of French country cuisine here on Hilton Head Island, with quality ingredients, superb service, and a terrific wine list (Charlie's daughter, Margaret is a Certified Sommelier under the Court of Master Sommeliers). The atmosphere here can be quite "bubbly" so for a more intimate experience ask for a corner table, perhaps by the wood-burning fireplace when making your reservation. Although menus are written new everyday according to "what's fresh" there are some 'Charlie's classics' like the pate maison, blackened redfish prepared ala K-Paul's Louisianne and filet mignon served with Boursin fines herbes that will have you shouting "Que c'est délicieux " in no time.
CQ's, Harbour Town, Sea Pines Resort
This place is an Island institution for many reasons with none being antiquated in the least! Yes, the restaurant was the very first building erected in Harbour Town in 1970 and the 18th century heart pine floor contributes to the relaxed, Lowcountry atmosphere but the inventive cuisine certainly shines with a contemporary glow. In my totally unscientific social media poll of the Island's most romantic restaurants, CQ's was mentioned most often. Classics with a twist like Maple Leaf Farms duck breast with barley confit and sundried cranberries and a blackberry demi glace as well as seasonal delicacies like crispy scored flounder served with lemon jasmine rice, quinoa, spinach and an apricot shallot glaze are highlights here. Try to secure a sunset reservation.
Michael Anthony's Cucina Italiana, 37 New Orleans Road
Like Charlie's above, most Islanders can state, "We're going to Michael Anthony's" and everyone knows where you mean and they are probably jealous! The fine Italian cuisine and modern upscale atmosphere found here is a real treat. From the comfortably modern decor to the warm bar and private dining room, you can kick a romantic night into high gear. My meal usually starts with the Carpaccio di Manzo, a simple yet utterly decadent delight as is the gnocchi – probably the best I have ever had anywhere. The pastas are created fresh on the premises, with a selection that includes Agnolotti di Zucca (homemade butternut squash ravioli with butter sage sauce garnished with wild mushrooms and crispy pancetta) and Spaghetti con Granchio, Arugula e Pomodoro Fresca (Spaghetti with fresh lump crab, arugula and sweet baby tomatoes sautéed with white wine, garlic and extra virgin olive oil). Carni e Pesci (meat & seafood entrees) include Bistecca alla Fiorentina, a Tuscan style herb encrusted bone-in rib eye and Pollo al Mattone (chicken under a brick with lemon parsley gremolata). Desserts are an imperative here, so save room for the chocolate hazelnut panna cotta, classic Tiramisu or profiterole with gelato. I'll share a couple of insiders secrets with you too – you can order half servings of the pasta dishes and they are happy to just serve you dessert and coffee (or cordial or dessert wine) in the bar area.
Skull Creek Boathouse, 397 Squire Pope Road or by boat located on Skull Creek on the Intracoastal Waterway at Marker 13
There's a lot to love about this restaurant as is attested by its numerous mention in my "poll". The sunset views are outstanding and while the ambiance is both family-friendly and laid back, if a more romantic evening is required just ask for a table on the terrace away from any larger parties. Here you'll enjoy a huge and varied menu selection with lots of fresh seafood prepared many ways including sushi, ceviche, nigiri sushi and at least 7 different fresh tuna preparations – and that's just for starters. Dinner entrées run the gamut from coco seared sea scallops to butcher cut steaks, Island BBQ chicken and more. 
The Jazz Corner, Village at Wexford
What can I say about this fabulous place? It holds a special place in my heart as the location of my first date with my now-husband. As a nationally recognized and admired jazz club, Bob Masteller and Charlie Swift's 'place' has garnered attention as one of the absolute best jazz music venues on the East Coast. Great attention to detail is evident here both in the quality of the musical entertainment and in the superbly creative menus and excellent service. The she crab soup is a favorite as is the spinach, walnut & pear stuffed chicken, plus nightly specials will tempt you to go off-menu. Dinner reservations sell out very quickly so if all reservations are sold out, stop by late for a jazz-inspired after dinner drink and shared dessert with your sweetie – butterscotch creme brulee with mocha & Butterfinger creme chantilly, anyone?
While I could go on and on with this post – there are so many awesome restaurants and eateries on the Island that lend themselves to romance. But don't just take my word, here are some additional choices gleaned from my poll, with both visitors and locals chiming in their favorites. 
More Trending Stories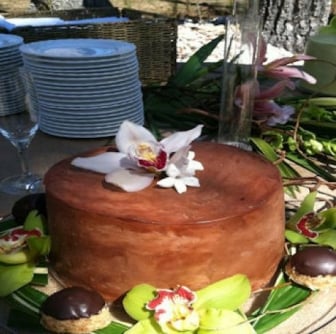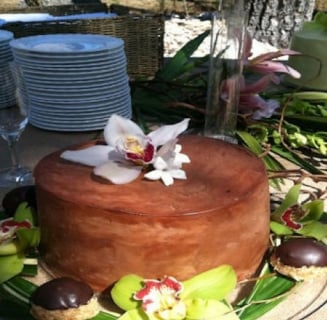 The Cottage – Café, Bakery & Tea Room's Chocolate Lavender Love Cake
Recipe courtesy of The Cottage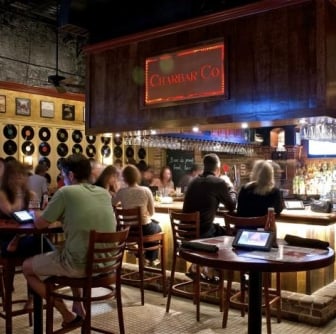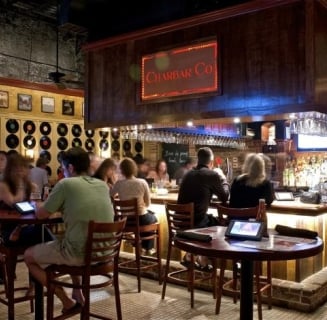 Food Finds and Good Times in Hilton Head Island
If you are in any way familiar with Hilton Head Island, you already realize that restaurants here are so good; they provide reason alone to visit our...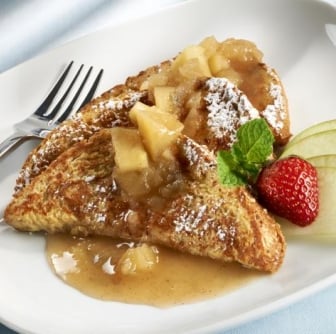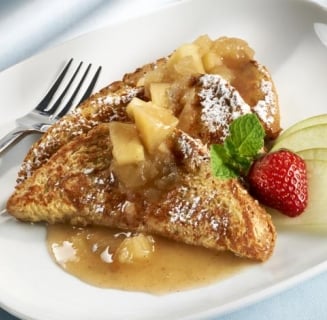 Corner Perk Spiked Caramel Apple French Toast
Recipe courtesy of The Corner Perk Cafe
Basic French Toast
You will need:
sliced Challah bread
1 pint heavy cream
4 eggs
1 tsp cinnamon
...