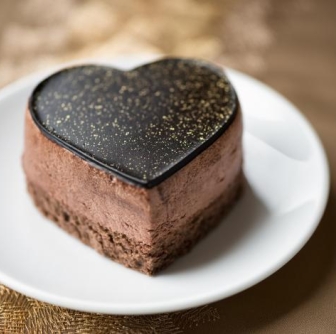 Desserts meet date night – best places for a romantic and decadent valentine's day dinner
By Heather Rath
Hilton Head Island is for lovers. And this Valentine's day, you will find plenty of options to celebrate your love in style with the best food, wine and ambiance locations in the Lowcountry!
WHERE YOU WILL FIND ME AND MY HUSBAND…
One of our favorite date night locations is definately Charlie's L'etoile Verte on New Orleans Road. With plush oversize couches, a friendly wood grain bar and a romantic table for two – you can find a perfect nook to cuddle up to your significant other and share small plates or choose the dining room and enjoy a full candlelit dinner. With nightly chalkboard specials, a carefully cultivated wine list and delightful desserts, this is one of the most romantic and special restaurants on the Island. For dinner, try the freshest catch available or my husband's favorite, rosemary lamb. Desserts change daily but the Pave au Chocolate and the Caramel Cake are both exquisite!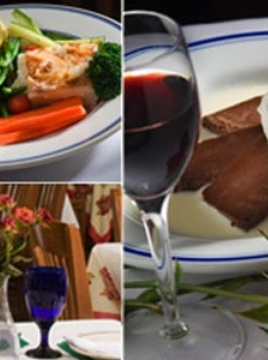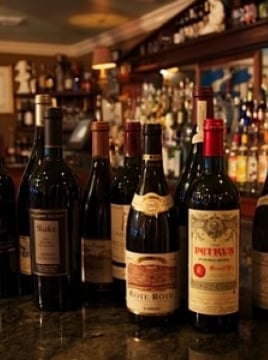 APERITIF AND BANANA PUDDING, WHY NOT?
Cooking at home for Valentine's Day? Pick up dessert from The Purple Cow in Port Royal Plaza. This signature dessert bar on Hilton Head Island also serves tasty cocktails, mocktails and spirited coffee drinks… and just take a look at their desserts! Cheesecakes, brownies, puddings, cupcakes, you name it, Bernie the owner has created it. Pick up on Saturday to serve on Sunday!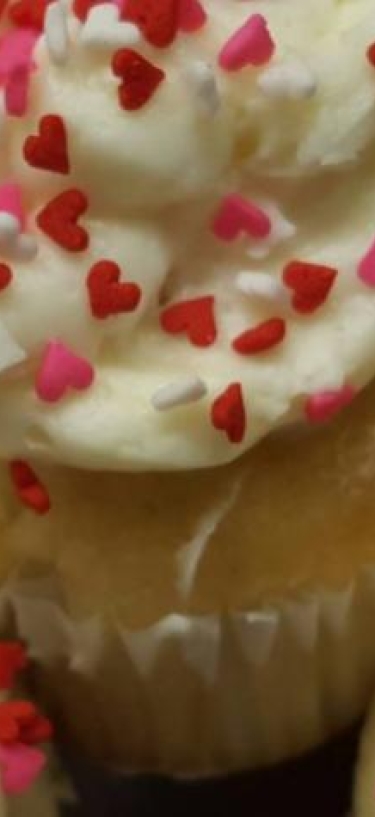 OYSTERS ARE AN APHRODISIAC…
Looking to satisfy a seafood lover – look no further than Hudson's Seafood House on the Docks. Grab your sweetie and enjoy a feast of local oysters (Hudson's has their own oyster beds), champagne and yes, mud pie to deliver the most romantic and delicious Valentine's night dinner ever.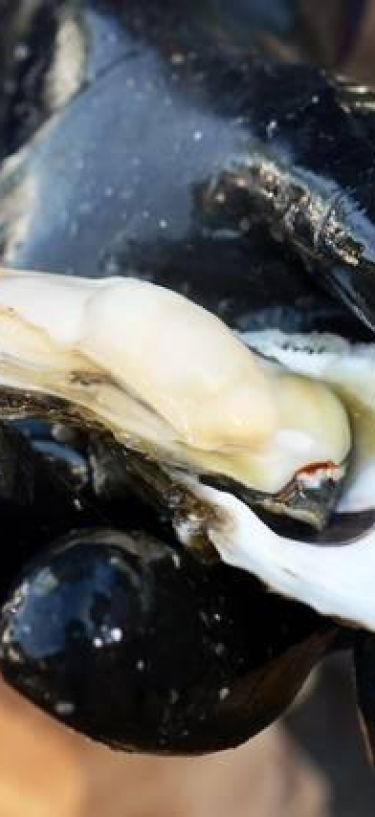 A GREAT PLACE FOR A VALENTINE'S LUNCH…
Maybe you and your spouse work nights or perhaps have little kids at home? Try celebrating your Valentine's day with a tasty lunch instead! Serving up both lunch and dinner, Local Pie on New Orleans Road is the newest restaurant on the Hilton Head Island scene using only locally sourced products via local vendors – making this more than just another pizza joint – this place IS community. Try their authentic neapolitan-style wood fired pizza with locally sourced ingredients such as "The Gump" with Carolina shrimp, scallop sausage, garlic calamari, roast tomato, green olives, goat cheese, arugula or the "Mac & Cheese Not Pie" with Spirelli pasta oven baked in a cast Iron with house Bechamel, fresh mozzarella, ricotta and parmesan. And dessert, oh my, the dessert that has QUICKLY become legendary on Hilton Head Island, "A Little Chocolate Something" – 11 layers of chocolate. Just take a look at the picture and imagine how happy you both will be to split this decadent dessert!
Local Note – Local Pie also offers an awesome lunch special during the weekday that will keep your budget in check! Weekdays from 11am-2pm! Includes a soft drink, your choice of Any Full Size Salad, 10″ One-Topping Pie or One-Topping Mac-n-Cheese with a Side Salad. Just $10 per person!
DELIGHTFUL DESSERTS…
Serving Lunch, Dinner, Tea's and Desserts The Cottage, located on Calhoun Street in Downtown Bluffton (voted Best Desserts by the readers of Hilton Head Monthly in 2014) has a hummingbird pie that would make any southerner proud. Also try their espresso cheesecake!
VIVA ITALIA!
Pomodori, also located on New Orleans Road, serves up a rotating menu of handmade pastas, specialty sauces and fabulous meats (think housemade sausage) in a quaint atmosphere. Chef Amanda, who was trained in Italy, created an intimate eatery where the chef visits each table and each bite is savored. Save room for the espresso torta, a triple chocolate espresso brownie with vanilla gelato and cayenne caramel.
Taste the flavor of the Lowcountry by viewing our delectable restaurant selection here!
More Trending Stories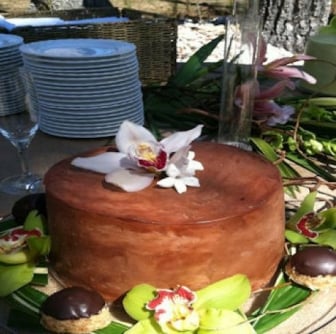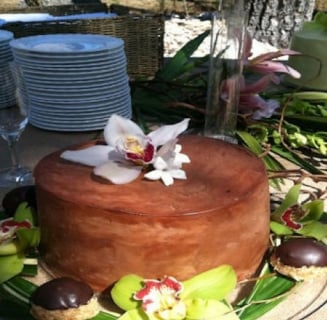 The Cottage – Café, Bakery & Tea Room's Chocolate Lavender Love Cake
Recipe courtesy of The Cottage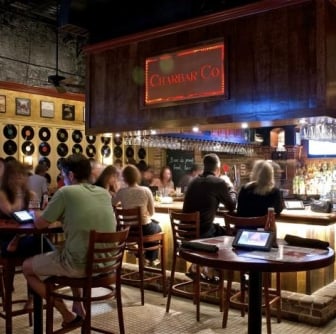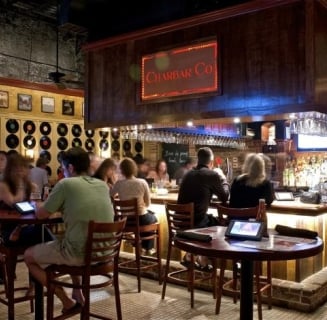 Food Finds and Good Times in Hilton Head Island
If you are in any way familiar with Hilton Head Island, you already realize that restaurants here are so good; they provide reason alone to visit our...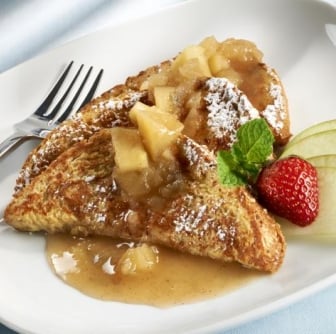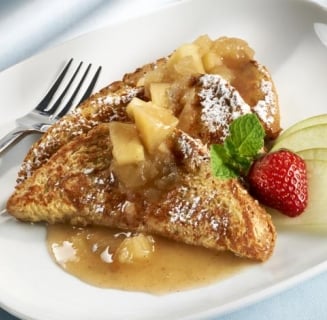 Corner Perk Spiked Caramel Apple French Toast
Recipe courtesy of The Corner Perk Cafe
Basic French Toast
You will need:
sliced Challah bread
1 pint heavy cream
4 eggs
1 tsp cinnamon
...