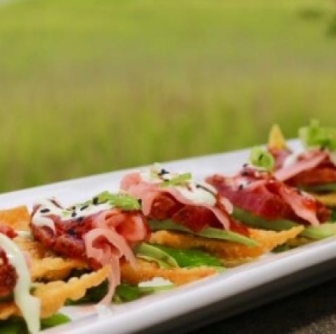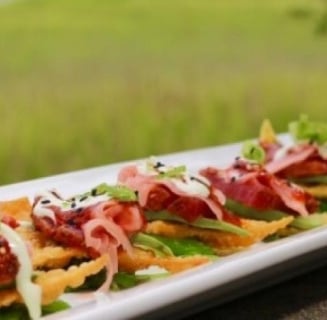 Black Marlin Featured on Food Network's Beach Eats
By Hilton Head Insider
This Summer Chris Carge, the Executive Chef of Black Marlin Bayside Grill made a featured appearance on the series premiere of Food Network's Beach Eats. The episode shows Chris and Curtis Stone cooking two of Black Marlin's specialty dishes together and having a blast behind the world-famous Hurricane bar serving up Black Marlin's signature drink, the Hurricane. In order to celebrate Executive Chef Chris Carge's television debut, Black Marlin held a viewing party bash; complimentary Hurricane drinks in autographed souvenir glasses, vintage popcorn bags, string lights and prideful shouts of excitement, along with a few hardball jokes with Chris, made the evening a hit!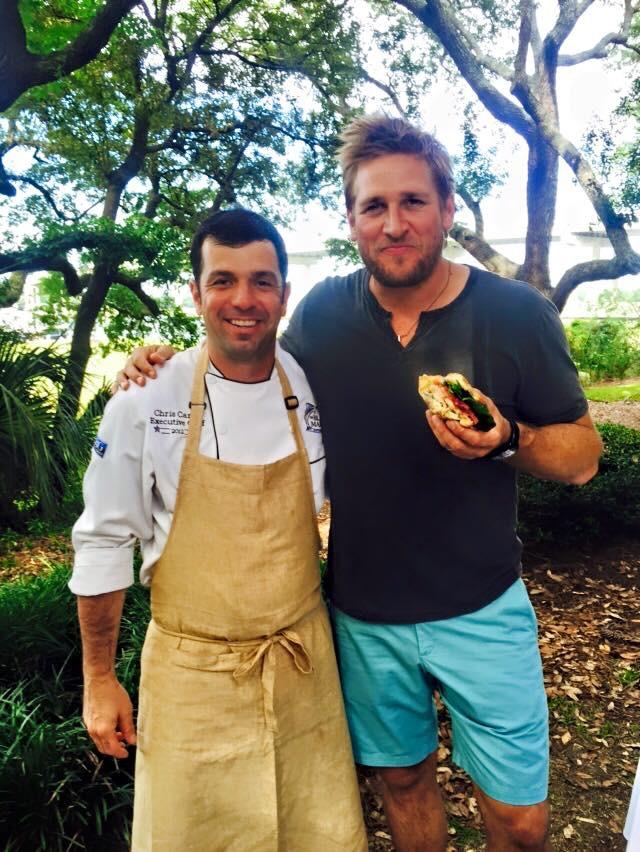 About sixty of Chris's closest friends and family, along with the Black Marlin team, came out to celebrate the nationwide recognition of his culinary creativity, passion and genius! While filming for the show, Curtis Stone was especially astonished by Carge's food creations, remarking that Black Marlin's Shrimp Burger is extremely fresh and, "the best shrimp burger I've put in my mouth!" Stone was also a tad weary about trying Carge's Sushi Nachos, but after biting into the crispy wonton nacho topped with fresh, seared Ahi Tuna, soy chile vinaigrette, avocado, wasabi aioli and pickled ginger, the Food Network Chef was extremely impressed with how the rare flavors came together to produce such a taste-bud pleasing appetizer!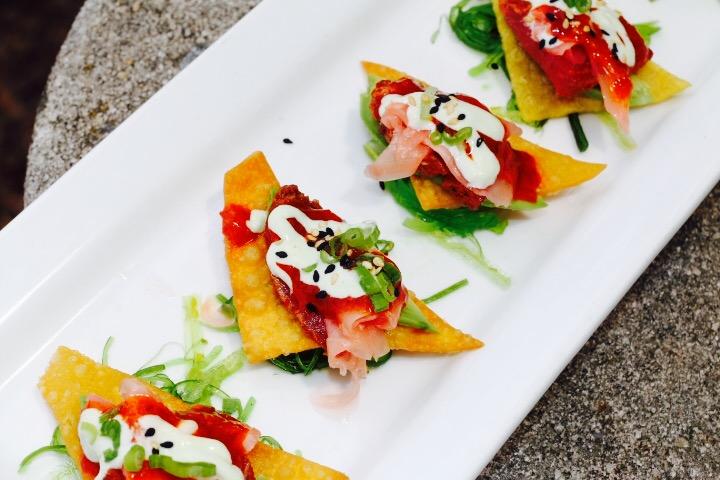 You don't want to miss out on the flavorful dishes Curtis Stone enjoyed when on Hilton Head Island! Make a stop at The Black Marlin Bayside Grill today to treat your taste buds to some delicious seafood cuisine!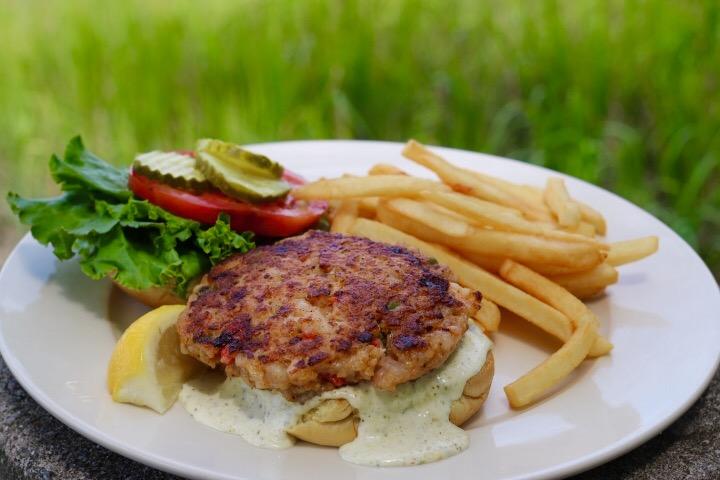 More about The Black Marlin Bayside Grill As Curtis Stone says, the place to dine at on Hilton Head Island, where it's always hurricane season, is The Black Marlin and Hurricane Bar! Nestled waterside in Palmetto Bay Marina, Black Marlin is where many locals call home. Whether you are just coming in off the water in flip flops, having the entire family in town for a casual dinner outside or inside or planning a romantic date night or rehearsal dinner, Black Marlin offers an atmosphere and diverse menu that is sure to please everyone.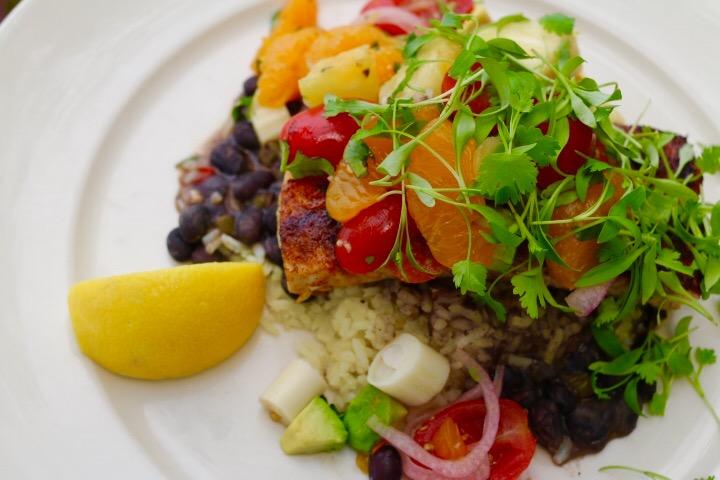 The expansive menu, multiple dining options and friendly service will make any dining experience a memorable event. Black Marlin offers a semi-private room, covered patio and an outdoor hurricane bar with plenty of televisions for your viewing pleasure. Many travelers dock at the marina for a week or a month or even years, and dine at the Key West inspired restaurant on a regular basis – meaning breakfast, brunch, lunch and dinner. The unique food and personalities of Black Marlin are like none other; there is no way to describe the experience accurately through written word – you must come out and experience it yourself!
More Trending Stories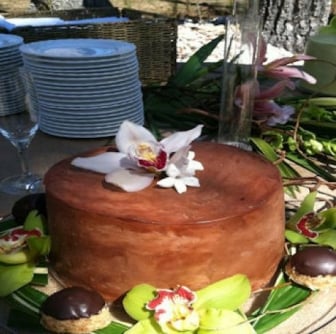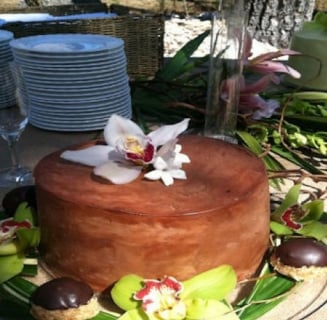 The Cottage – Café, Bakery & Tea Room's Chocolate Lavender Love Cake
Recipe courtesy of The Cottage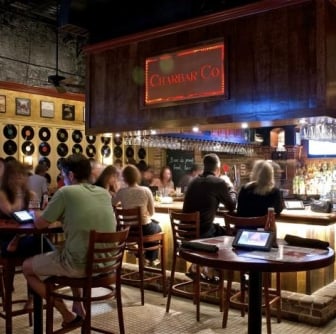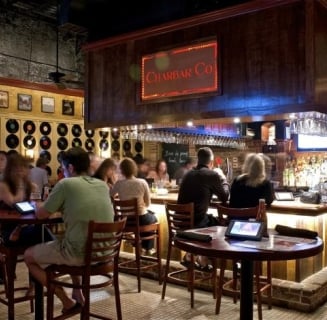 Food Finds and Good Times in Hilton Head Island
If you are in any way familiar with Hilton Head Island, you already realize that restaurants here are so good; they provide reason alone to visit our...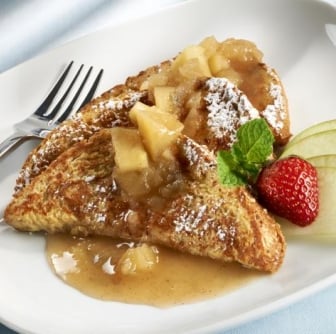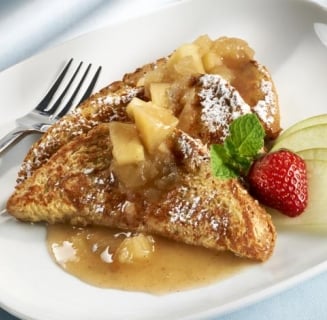 Corner Perk Spiked Caramel Apple French Toast
Recipe courtesy of The Corner Perk Cafe
Basic French Toast
You will need:
sliced Challah bread
1 pint heavy cream
4 eggs
1 tsp cinnamon
...