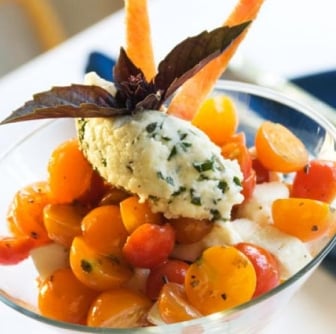 Alexander's Restaurant Tomato/Mozzarella Parfait
By Hilton Head Insider
Ingredients for Basil Oil:
½ Cup Basil (chopped)
1 Cup Vegetable Oil
Preparation: For the Basil oil heat the oil in a small sauce pot until warm to the touch. Remove from heat and place the basil in the oil making sure it is completely submersed. Let cool and refrigerate over night. Strain and save oil, will stay good sealed and in refrigerator up to three weeks.
Ingredients for Mozzarella:
5 Oz. Fresh Mozzarella (¼ in. diced)
⅓ Cup Basil Oil
Salt and Pepper to taste
Preparation: Place cubed cheese in a bowl and add the 1/3 cup basil oil. Season with salt and pepper to desired taste. Let marinate for at least an hour. Hold in the refrigerator till ready to use.
Ingredients for Tomatoes:
2 Cups Berry Tomatoes
⅓ Cup Balsamic Vinaigrette (your favorite type)
Salt and Pepper to taste
Preparation: Slice all the tomatoes in half so they will absorb the dressing. Toss with the dressing and season with salt and pepper to taste.
Ingredients for Mascarpone:
½ Cup Mascarpone
1 Tablespoon Chopped Basil
½ Teaspoon Basil Oil
Salt and Pepper to taste
Preparation: Mix 1/2 cup cheese with 1/2 teaspoon basil oil and 1 tablespoon chopped basil. Mix well and season with salt and pepper.
Preparation for Parfait:
In a chilled martini glass layer the cheese, then tomatoes, a little more cheese and more tomatoes. Finish with a dollop of the mascarpone. Serve cold. Garnish with bacon strips and a basil leaf if desired. Serves 4.
Photo: Alexander's Restaurant Tomato/Mozzarella Parfait (Photo credit Kaufman Photography)
More Trending Stories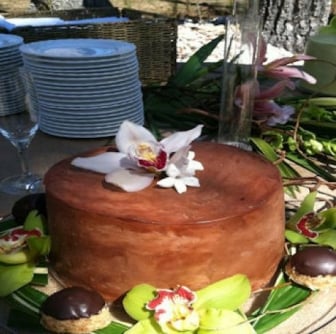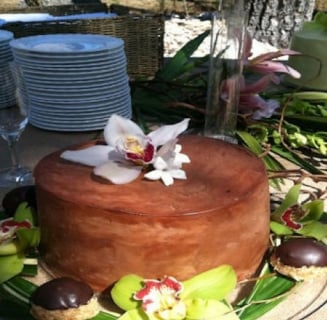 The Cottage – Café, Bakery & Tea Room's Chocolate Lavender Love Cake
Recipe courtesy of The Cottage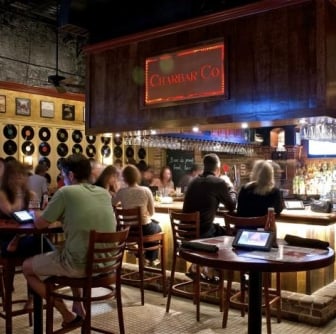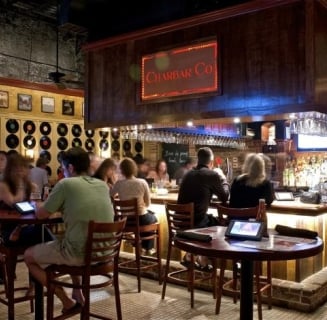 Food Finds and Good Times in Hilton Head Island
If you are in any way familiar with Hilton Head Island, you already realize that restaurants here are so good; they provide reason alone to visit our...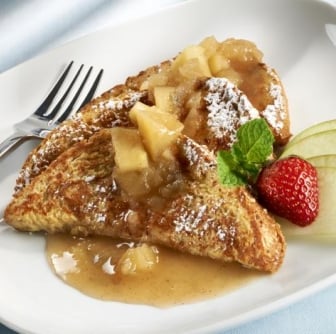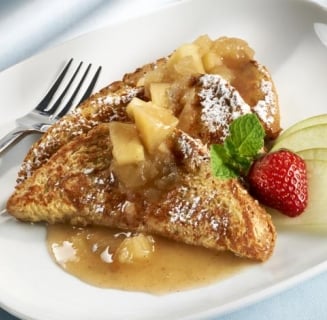 Corner Perk Spiked Caramel Apple French Toast
Recipe courtesy of The Corner Perk Cafe
Basic French Toast
You will need:
sliced Challah bread
1 pint heavy cream
4 eggs
1 tsp cinnamon
...