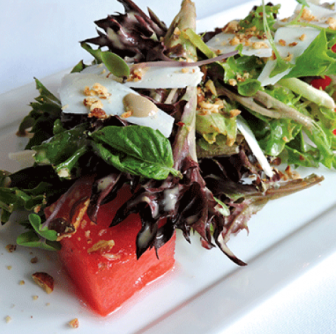 Alexander's restaurant summer watermelon salad
By Hilton Head Insider
INGREDIENTS FOR BALSAMIC VINAIGRETTE:
2 Tbsp Honey
1 Tbsp Creole Mustard
1 Tbsp Dijon Mustard
1 ea. shallot
1 Tbsp Garlic, minced
1 tsp Worcestershire sauce
1 Cup Balsamic vinegar
2 Cup Blended oil (75% Canola, 25% Extra Virgin Olive oil)
INGREDIENTS FOR THE MARINATED WATERMELON:
1 ea. Watermelon, seedless
1/2 Cup Grenadine
2 Tbsp Red wine vinegar
2 ea. Garlic cloves, crushed
1.5 Cup Blended oil (75% Canola, 25% Extra Virgin Olive oil)
2 tsp Granulated sugar
INGREDIENTS FOR THE SALAD:
1 lb. Mixed greens, rinsed
4 Tbsp Smoked almonds, crushed
6 oz. Ricotta Salata cheese, shaved with a peeler
2 oz. Fresh basil, torn by hand
DIRECTIONS:
Take the watermelon and remove the rind. Cut the watermelon into bite size pieces. Combine all the ingredients for the marinade, and whisk together. Pour over the watermelon, cover with plastic wrap, and store in the refrigerator for at least 4 hours.
For the dressing combine all ingredients, except for the blended oil, in a food processor. Combine until well incorporated. With the processor on, slowly add the oil, until the dressing is emulsified. Adjust seasoning to taste with salt, pepper, lemon, and/or sugar.
Now it is time for the party to start. Place the marinated watermelon at the base of the plate (sort of like the foundation). In a mixing bowl, mix the greens with the balsamic vinaigrette. Place over the watermelon. Take the torn basil and stud in different areas throughout the salad. Top the salad with the shaved ricotta and sprinkle the smoked almond over the top. This recipe serves 8 people and can be plated "party style" or individually.

Enjoy!
More Trending Stories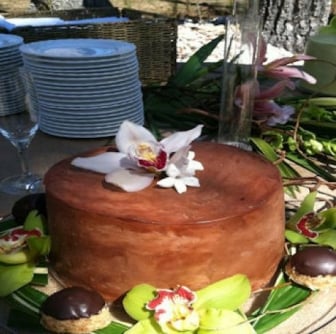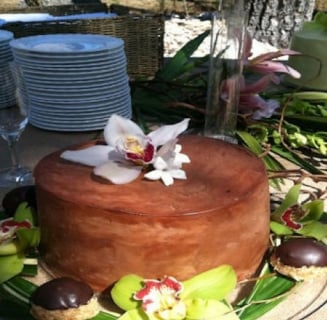 The Cottage – Café, Bakery & Tea Room's Chocolate Lavender Love Cake
Recipe courtesy of The Cottage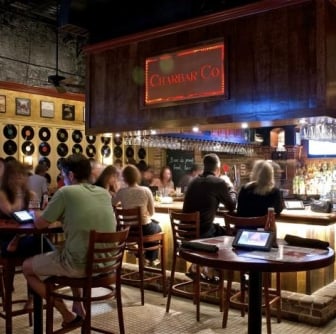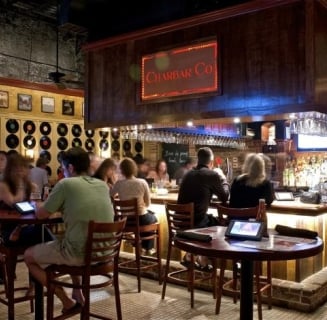 Food Finds and Good Times in Hilton Head Island
If you are in any way familiar with Hilton Head Island, you already realize that restaurants here are so good; they provide reason alone to visit our...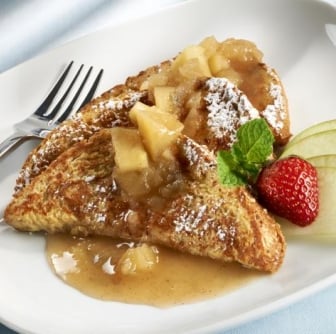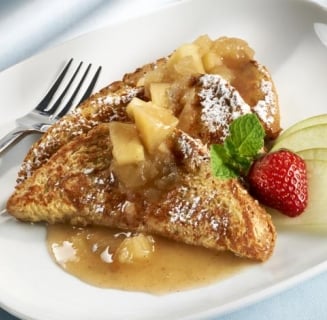 Corner Perk Spiked Caramel Apple French Toast
Recipe courtesy of The Corner Perk Cafe
Basic French Toast
You will need:
sliced Challah bread
1 pint heavy cream
4 eggs
1 tsp cinnamon
...