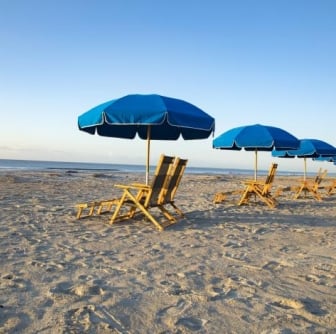 Top 10 (No 9!) Ways to Hike and Bike Hilton Head Island Like a Local
By Heather Rath
For the 2.5 million + visitors we have to Hilton Head Island each year, the Island's over 60 miles of public pathways are an oasis of transportation. A way to get out of the car and find your way to a restaurant or beach park via pathway. But for many visitors, that just isn't enough. They want to know the real Hilton Head Island, the parts that locals love and enjoy year round – so here you are! And you'll see my favorites too. Most of the locations are free and open to the public. Enjoy – and don't forget I'm on twitter at @heatherrath. Leave your comments in the space below as well and if you like this, please share it!
1) Pickney Island (Heather's Favorite for No Crowds)
so one of the "problems" (yes, I know this isn't a real problem) of living on an Island is that we are confined in space. Expansive trails just don't exist on Hilton Head like they do out at Pickney Island National Wildlife Refuge. Park and bike or walk for miles and miles and miles – through a windy and broad trail system with main paths and alternate trails. The main trail is 3.5 miles one way but the Island offers nearly 14 miles total of trails for biking and hiking pleasure. Never crowded on the weekdays, this is a fantastic place to let the kids run and explore. Pickney offers fantastic birding and opportunities for photography – with hundreds of expansive oaks dripping with Spanish moss and the marsh in the background. The wildflowers in the spring are spectacular.
2) Jarvis Creek Park Nature Trail 
Many locals and visitors enjoy the one mile loop around Jarvis Creek Park for fitness and alligator watching, but did you know that off to the left of the parking lot is a nature trail that goes through the woods for a short distance? Awesome place to be off the beaten path and in nature.
3) Mitchelville Beach Park (Heather's Favorite to Feel "Back in the Day")
Located down a dirt road (MitchelvilleRoad) by Barker Field, locals LOVE Mitchelville Beach Park. Islanders in the know have been clamming here for years and the boardwalk is spectacular to see all kinds of animals. Make sure you take a ride down the dirt road – with its anchors of oak trees that are hundreds of years old – you'll see how Hilton Head Island truly was "Back in the Day."
4) Fort Howell
It took me almost 10 years of living on Hilton Head Island to visit Fort Howell and I was so happy I did. Located just down the road from the corner of Beach City Road and Dillon is a Fort that is kept in existence by the Hilton Head Island Land Trust. Hike into the Fort and see the newly revealed statue of a soldier from the USCT, stationed on Hilton Head Island during the Civil War.
5) Sea Pines Forest Preserve and Shell Ring
If you're not staying in Sea Pines, this is worth every $ of the gate fee to gain bike access. Acres and acres of lakeside dirt path riding, an oasis of outdoor everything to get lost in – yes, even in tourist season. Charles Fraser was the visionary who developed Sea Pines and the most brilliant thing he did (in my humble opinion) was The Sea Pines Forest Preserve. Walk through the wildflower patch in spring, watch for GIANT alligators when it's warm and visit the Indian Shell Ring any time of the year. Lake Joe and Lake Mary offer grand views of fish jumping. Pack a picnic and spend the day. You'll love every minute.
6) Auduban Newhall Preserve
If you've visited Hilton Head Island, you've probably driven past this one a few times! Located on Palmetto Bay Road, this is a two mile interpretive trail located on 50 acres…an easy bike ride or trail hike with the kids.
7) Fish Haul Park/Mitchelville
Mitchelville, the place where the first self-governed Freedman's Village for Contraband slaves was established during The Civil War and is located on a piece of land called Fish Haul Park. See the interpretative signs describing the Freedman's village, see the plot of land established for the quarters and take a walk out on the pier to view where the Battle of Port Royal took place. This is an easy ride to get to from any resort on the Island.
8) Greens Shell Park
Another Native American 10,000+ year old shell ring – located on the north end of the Island, next to Amelia White Cemetery, a traditional Gullah Cemetery. This area has interpretative signs and a dock that takes you out to the marsh. Amazing opportunity here for photography!
9) South Beach in Sea Pines
One of my favorite bike rides in Sea Pines takes you from Lawton Stables to South Beach Marina. Keep going beyond South Beach on the path and you'll see some access to the beach at the very tip of the toe of Hilton Head!
10) JUST AS I WAS ABOUT TO TELL YOU MY LAST SECRET SPOT, I DECIDED TO HOLD BACK.
Yep, there's one place on Hilton Head Island that I won't reveal…quite yet ?
I hope you enjoy your outdoor family adventures on Hilton Head Island!
More Trending Stories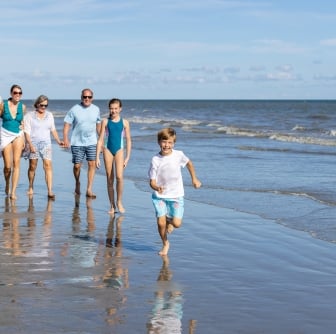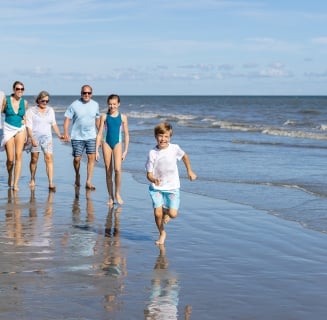 What to Pack on Your Hilton Head Island Vacation
You did it! You planned your vacation to America's Favorite Island®. You've picked your resort, researched the best restaurants, and booked your excur...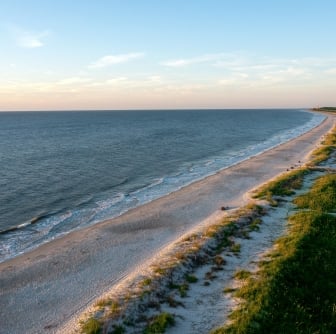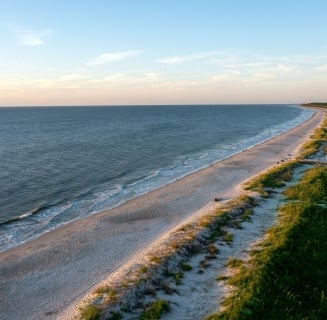 Our Wide Open Space: Hilton Head Island's Beach Is Vast, Hard-Packed, and Lively
Bring flip flops when you go to the beach on Hilton Head Island. The shores are sugar sand firm. Your bare feet may soon grumble, for this seashore is...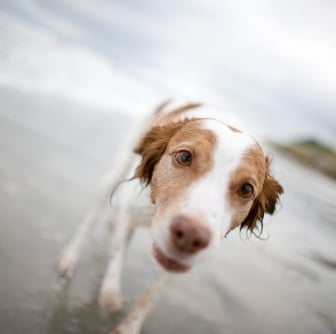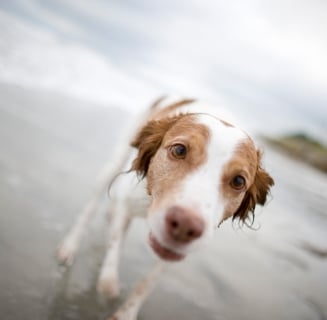 Hilton Head Island Just Named a Top Pet-Friendly Destination by FlipKey
FlipKey, the vacation rental site of TripAdvisor, shared some great news with us – they have just released this year's list of the Top Pet Friendly...