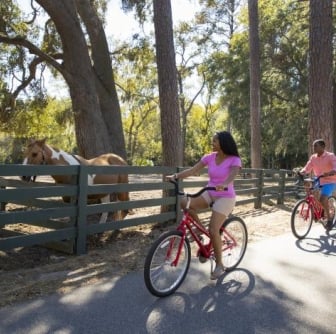 outdoor activities on hilton head island
By Hilton Head Insider
A visit to America's Favorite Island isn't complete without spending a little time outside. Here, you can explore the Spanish moss-draped walkways that wind their way across the island, take time to perfect your golf game on the links, or spend the day relaxing in the Lowcountry with your toes in the sand and a book in your hand as the waves gently lap along the shore. Whatever makes the outdoors great for you, you'll find it here on Hilton Head Island.
At this time of year, days on Hilton Head Island are beautiful, while the nights are relaxing and comfortable—making it the perfect time to step outside and take in everything the Island has to offer. Here are a few of our favorite outdoor activities that you can't miss on your next visit.
I WANT TO RIDE MY BICYCLE, I WANT TO RIDE MY BIKE
Rated as a Gold Level Bicycle Friendly Community by the American League of Bicyclists, Hilton Head Island is a popular spot for bikers of all ages—and it's easy to see why! From the moment you start peddling, you'll discover over 60 miles of pathways covering the island—perfect for relaxing exploration. Head out on your own or as part of a group ride organized by one of the local biking clubs. Don't forget to make your way to the public beaches at low tide to ride your bike along 12-miles of coastline for a genuinely unforgettable Lowcountry experience.
If you're a serious biker, or simply love the sport, you may want to consider a membership in the League of American Bicyclists. Not only does membership help build a more bike-friendly America, it also comes with benefits—including roadside assistance, manufacturer discounts, insurance, and more!
GET YOUR (LOWCOUNTRY) MOTOR RUNNING
Looking for have a little more wind in your hair than a bicycle can provide? Drop the top on one of the exotic Slingshot Roadsters available to rent from Adventure Drive of Hilton Head Island! These eye-catching 3-wheeled roadsters offer an exciting open-aired driving experience—so you can take in more of the sights and sounds that make the Lowcountry such a special place. When you hit the road in one of these non-stop joyrides, your Hilton Head Island experience will be slingshotted to new heights.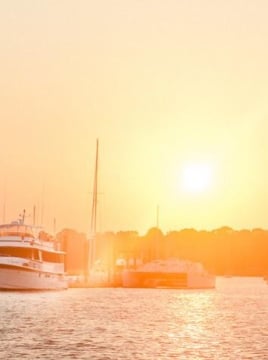 TAKE A HIKE!
On Hilton Head Island, when we say "Take a hike," we mean it as an endearing suggestion. After all, Hilton Head is home to some of the most incredible hiking paths in all of South Carolina. Surrounded by beautiful foliage, each hiking path on Hilton Head Island leads you toward points of interests that help to shape the Lowcountry experience. When you're on an early-morning walk or taking an early-evening saunter, be sure to keep your eyes peeled for local wildlife—including Great Blue Heron, Opossums, and more!
HILTON HEAD IS FOR THE BIRD LOVERS
Hilton Head Island is a bird lover's paradise. Eagle-eyed birdwatchers can try to catch a glimpse of bald eagles, egrets, sandpipers, wood storks, pelicans, white ibis, osprey, and more in our protected wetlands. For the best birdwatching experience, we recommend a visit to Audubon Newhall. This 50-acre nature preserve is home to a flurry of bird activity—especially in the early morning—making it the perfect location to see and learn more about our feathery friends.
GOLF THAT'S ANYTHING BUT PAR FOR THE COURSE
With more than 24 championship courses, there's a good reason Hilton Head Island is known as America's Golf Island! Golf enthusiasts will feel as though they've hit a hole-in-one when they arrive here. From the winding doglegs of Bear Creek Golf Club to the seaside beauty of Atlantic Dunes in The Sea Pines Resort, beginners and experts alike will find a challenge at every hole. Maybe you're more of a golf spectator than player? Be sure to take a look at upcoming events taking place on Hilton Head Island for an opportunity to see the best of the best hit the course.
There's no doubt about it, Hilton Head Island is an outdoor lover's paradise. Whether you love an exciting adventure or prefer a casual, relaxing outdoor experience, you'll find it here on Hilton Head Island. Start planning your visit to Hilton Head Island today, and while you're at it, enjoy a few more cool Lowcountry outdoor facts with this handy infographic.
More Trending Stories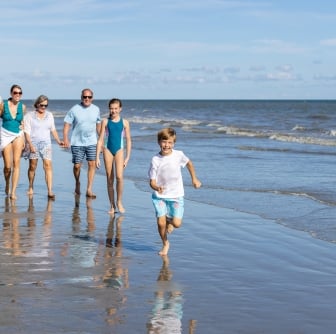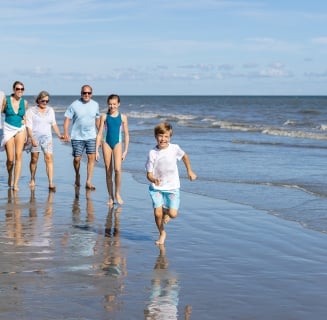 What to Pack on Your Hilton Head Island Vacation
You did it! You planned your vacation to America's Favorite Island®. You've picked your resort, researched the best restaurants, and booked your excur...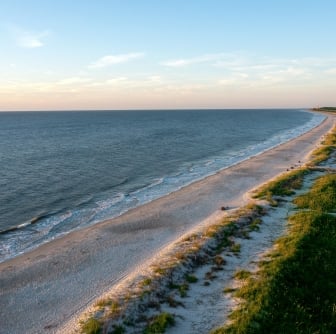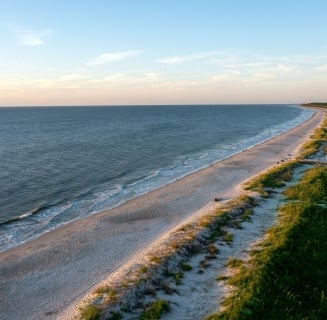 Our Wide Open Space: Hilton Head Island's Beach Is Vast, Hard-Packed, and Lively
Bring flip flops when you go to the beach on Hilton Head Island. The shores are sugar sand firm. Your bare feet may soon grumble, for this seashore is...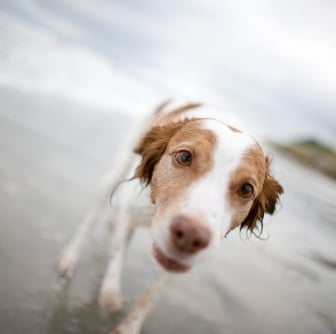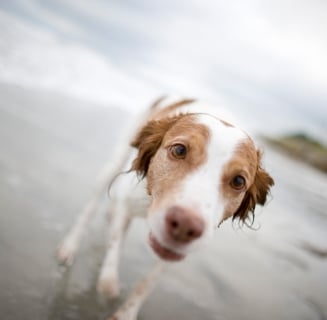 Hilton Head Island Just Named a Top Pet-Friendly Destination by FlipKey
FlipKey, the vacation rental site of TripAdvisor, shared some great news with us – they have just released this year's list of the Top Pet Friendly...