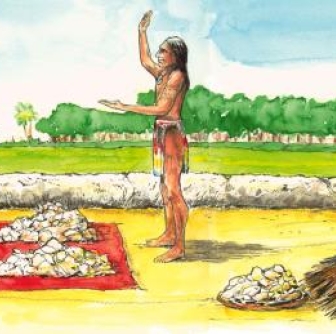 The Mysterious Sea Pines Shell Ring
By Todd Ballantine
THE FIRST VISITORS arrived on Hilton Head Island 4,000 years ago. This is no typo: 40 centuries in the distant past, Archaic (means "early") Indians migrated across North America and arrived on its coastal islands. Evidence—from fossils to tools and ceramics found here—shows that the Ancient Ones came to the coast to hunt small game and harvest seafood on barrier islands. Hilton Head Island is the largest island on the Southeast Coast, and it was a popular destination for yes, our first tourists. And like loyal visitors, they returned again and again. The evidence lies deep in the heart of the Sea Pines Forest Preserve. See for yourself: all you have to do is find the ancient ring.
FOLLOW THE PATH TO DISCOVERY
Sea Pines is a renowned resort and large residential community on the "toe"-end of Hilton Head Island. Enter via the Greenwood Drive access, off the Sea Pines traffic circle. Pay the small entrance fee—the price is well worth the adventure. About one mile ahead, on the left, is the sign for: Sea Pines Forest Preserve. Pull in, park your car, pick up the Visitor Map, and follow the scenic trails through the Preserve. Your destination is the "Sea Pines Shell Ring," sometimes called "Indian Shell Ring." It's a scenic 20 minute walk across boardwalks, past scenic recreational lakes, and through woodlands of Spanish moss-laden live oaks, palmettos, and ship's mast-straight pines.
Suddenly, the forest grows quiet, and you know you have arrived at the Ring. Signs lead you into a shallow basin enclosed by a low wall that appears earthen (more about that in a minute). A huge southern magnolia tree and on all sides, live oaks cantilever their limbs over the area. This place feels like a cathedral. That's because it is.
Why a ring? The low wall encircling this area only covered with earth. In fact, it is a near-perfect circle of shells. Here lie thousands of oysters, clams, whelk (large snails, turtle, fish and other shells and bones from animals easily collected from salt marshes, trapped in wooden weirs, and hunted with spears. About 40 years ago, an archaeologist from the University of South Carolina excavated the area and determined:
People built this ring approximately 4,000 years ago—the same time period when Egyptians erected the Great Pyramids.
Ancient Indians built this ring over a period of 300 years. That's a very impressive return-trip rate to Hilton Head Island!
There are no signs anyone lived in the ring. Like similar rings and Indian mounds in the Southeast, this shell ring was most likely a ceremonial area and community plaza.
All the shells were only carried a short distance. A tidal salt marsh once flowed through the center of Sea Pines and southern Hilton Head Island. This wetland is now fresh-water and it is named "Boggy Gut."
Seek and you will find much more
No one knows why the Shell Ring People abandoned the site over 3,500 year ago. Perhaps climate change and rising sea level affected seafood populations. Maybe other warlike tribes invaded. What we do know is that Hilton Head Island has many mysteries of history and nature awaiting your discovery. For more information and clues: visit the Coastal Discovery Museum at Honey Horn (843-689-3033)
More Trending Stories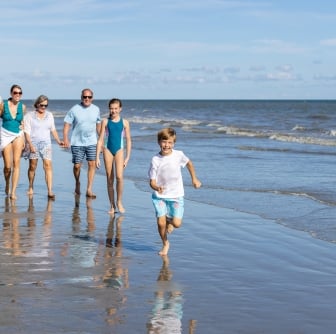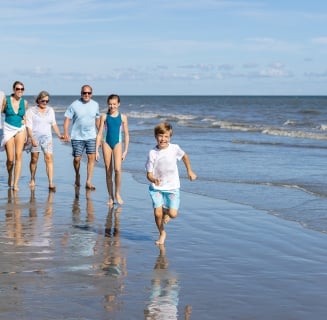 What to Pack on Your Hilton Head Island Vacation
You did it! You planned your vacation to America's Favorite Island®. You've picked your resort, researched the best restaurants, and booked your excur...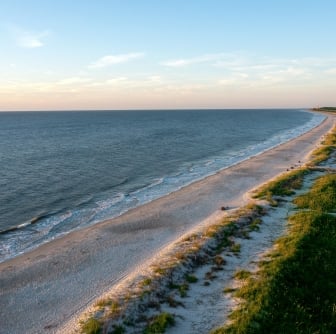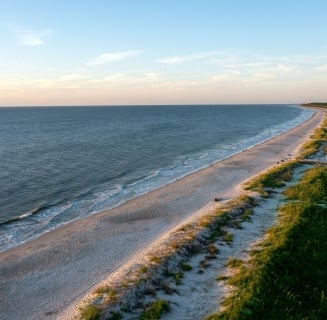 Our Wide Open Space: Hilton Head Island's Beach Is Vast, Hard-Packed, and Lively
Bring flip flops when you go to the beach on Hilton Head Island. The shores are sugar sand firm. Your bare feet may soon grumble, for this seashore is...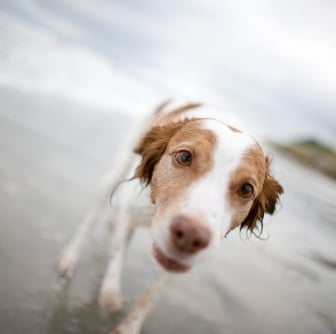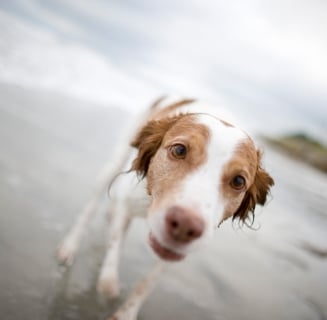 Hilton Head Island Just Named a Top Pet-Friendly Destination by FlipKey
FlipKey, the vacation rental site of TripAdvisor, shared some great news with us – they have just released this year's list of the Top Pet Friendly...