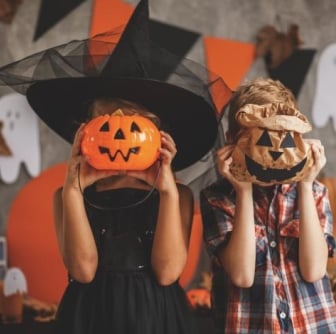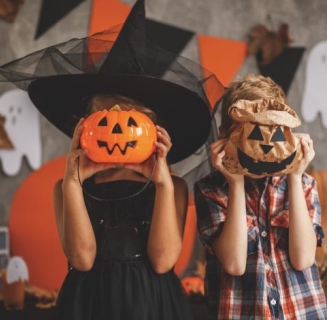 Halloween on Hilton Head Island
By Heather Rath
October on Hilton Head Island brings a slight dip in temperatures plus an incredible amount of children's activities that visitors and locals alike can take advantage of….while still enjoying shorts and flip flops weather! Here is a list of our local Hilton Head & Bluffton Halloween activities…hope to see you there!
The Island Rec Center will hold their annual Pumpkin Patch on Hilton Head Island, Friday, October 26th from 4-8pm. Last year , my husband Joe, my son Gray (then 10 months) and I had a great time – meeting up with friends for Halloween activities at Shelter Cove Community Park, right on the marsh. It's a wonderful event for locals and visitors with a pumpkin patch, pumpkin painting, haunted hay ride, live farm animals (like a llama!) bounce houses, food, games, music, and a Halloween costume contest for the kids!
In 2011, our friends, the Caron', little one Emma won the costume contest! How adorable is she as Dorothy, of course, with a Toto dog too!
Gray was just a little peanut last year – crawling around the bouncy house. This year, we are excited to watch him interact with the live farm animals and take a haunted hay ride…and who knows, maybe he can give his girlfriend Emma a run for her money in the costume contest!
Insider tip: This event is fun for all ages. There will be a beer, wine & food for sale with all money benefitting the Rec Center Scholarship Fund. $10 per child, children under 2 and parents free.
Back by popular demand, the Hilton Head Firefighters Haunted House will be in action October 19, 20, 23-27 & 30th at Pineland Station on Hilton Head. Joe and I went a couple years ago (sans child) and it was terrifying! Age appropriate for older children and adults, these guys do a great job scaring the wits out of their guests.
Insider tip: If you do have smaller children and want to bring the whole family – come early, the Firefighters will honor a request for a PG version. Just let them know. Otherwise, prepare to be really scared! $7 adults, and $5 for kids under 10.
October 18, 19 & 20th the Enchanted Forest at Honey Horn will be on display for younger ones. This non-scary forest will feature story telling, pumpkin bowling, wagon rides, obstacle courses and arts & crafts. Sponsored by the Lions Club and designed for the little ones (3-7 years old) before bedtime, this three night event is each night from 5:00 – 7:30pm. $5 for kids in costume, $7 with no costume, Parents are free.
Insider tip: If you are visiting the Island, you must go by Honey Horn and visit The Coastal Discovery Museum. They have wonderful children's programs too!
OTHER HILTON HEAD & BLUFFTON HALLOWEEN EVENTS
The Sandbox Children's Museum will be hosting a "Spookalicious" Halloween on Saturday, October 27th from 10 till 5pm. Come dressed in costume and enjoy Halloween crafts, games and a spooky scavenger hunt….and decorate a cookie! Just $5 per person for this fun day, children under 1 are free.
Insider tip: The Sandbox is a great way to spend time playing with your child and making great Hilton Head memories…all in an educational, learning and growing environment! Take it from me, we are members and Gray loves it!
After your "Spookalicious" time at The Sandbox, continue your Halloween festivities on Saturday the 27th at The World Famous Salty Dog! From 4-8pm, The Salty Dog will be hosting their annual Haunted BBQ & costume contest. Come for dinner with Jake, the Salty Dog with burger sand hotdogs plus the full menu. They will also have a haunted village and a kids costume contest at 7pm. What a way to spend Halloween!
Insider tip: Everyone knows a visit to The Salty Dog is a must during your visit to Hilton Head Island! This party will be fun for both parents and kids!
On Sunday, October 28th, Providence Presbyterian Church on Hilton Head will host a family friendly Harvest Festival from noon till 3 with games, hayrides and a pumpkin patch.
Insider tip: If you have forgotten to grab a pumpkin right before Halloween, you can find one here!
Also on Sunday the 28th, Tanger Outlets will be host to a Halloween Harvest & Trick or Treat event from 2-4pm in Bluffton. "Fright-ful" fun games, activities and contests for children 12 and under. Coastal Discovery Museum and The Sandbox will also be there to share exciting facts about BATS and to make craft projects! Festivities in the courtyard at Tanger 2 and trick or treating at both centers!
Insider tip: What a great idea….shop and have the kids entertained, yes please!
More Trending Stories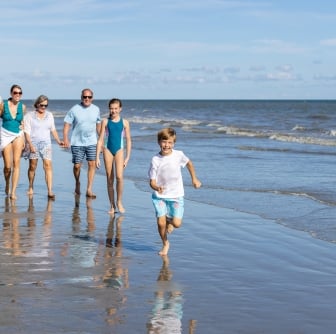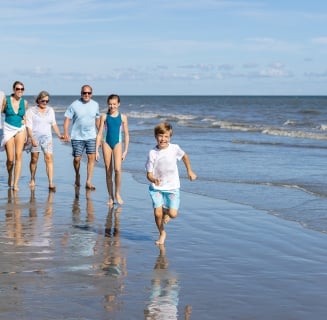 What to Pack on Your Hilton Head Island Vacation
You did it! You planned your vacation to America's Favorite Island®. You've picked your resort, researched the best restaurants, and booked your excur...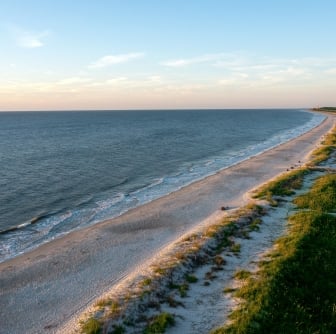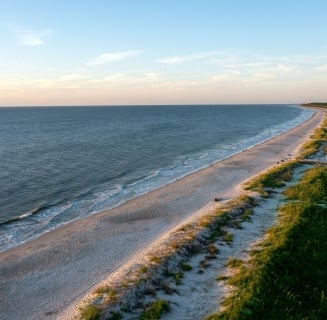 Our Wide Open Space: Hilton Head Island's Beach Is Vast, Hard-Packed, and Lively
Bring flip flops when you go to the beach on Hilton Head Island. The shores are sugar sand firm. Your bare feet may soon grumble, for this seashore is...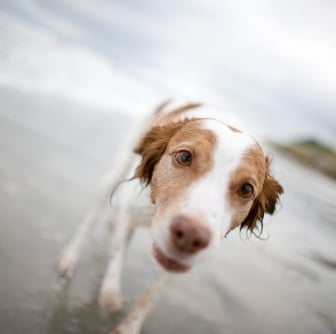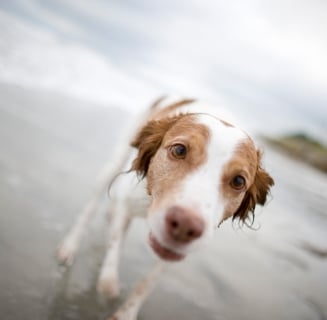 Hilton Head Island Just Named a Top Pet-Friendly Destination by FlipKey
FlipKey, the vacation rental site of TripAdvisor, shared some great news with us – they have just released this year's list of the Top Pet Friendly...