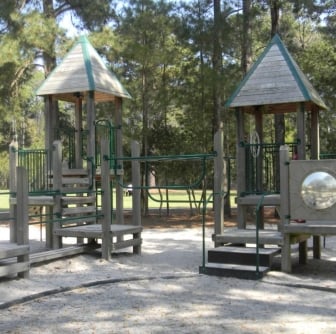 Family Friends Parks & Playgrounds on Hilton Head Island
By Heather Rath
When I told my husband my newest blog post was about playgrounds and parks on Hilton Head Island, he quickly lent his opinion!  You see, when Gray (16 months) first started walking, my husband was so excited to find the "BEST" playground on the Island – he envisioned weekends of playground hunting where he and Gray would bond over stairs, swing-sets and slides.  Now, every weekend, you can find our family riding bikes on the miles of paths…either to the beach or to the park to play.
Here are our top three places to play – the hubby and my favorites…..just for you!
Jarvis Creek Park – Located on the north end of the Island, right before Walmart, this park has it all, and as a mom, is my favorite. When Gray was an infant, I would meet my mom friends for some stroller time on the trails that wind around the lake that features fish, turtles and the occasional American alligator. Most recently, we had a mom meet-up picnic on the grass, perfect to let the little ones run around. In the next couple of years, I can see hosting Gray's birthday party at the open-air pavilion with grills adjacent to the playground! Gray loves running on the fishing pier too! Here are some pics from Jarvis….
Chaplin Community Park – Located mid-Island, off Hwy 278, my husband thinks Chaplin is the best playground on the Island. It has two separate playgrounds for parents of multiple-age kids, but still adjacent so you can keep an eye on everyone. And there is SO much to do!
Besides the playground, Chaplin is home to the local dog park, tennis courts, walking trails, basketball courts, soccer fields, and so much more. Spend a morning exploring this playground and with easy and free parking, take one of the trails to the beach!
Driesson Beach Park – Just off 278, Driesson is located at the end of Bradley Beach Rd which is a community of both residents and rental homes, little-known to most Islanders and visitors. It's a great neighborhood and I love this park – it feels like we are playing in someones backyard! Warning….it's a pay-to-park area, however the ease of access to the playground and the boardwalk to the beach make the nominal fee worth it. It's also a perfect place for a family picnic!
Click here to see a video of Gray charging the big boy stairs and slide at Driessen!
Click here to access the Town of Hilton Head's info on parks and playgrounds, along with location, pavilion rental and grill information. You can search by amenities or park type too!
Click here for access to the Town of Hilton Head's Parks & Amenities Map!
Happy playing ya'all!
More Trending Stories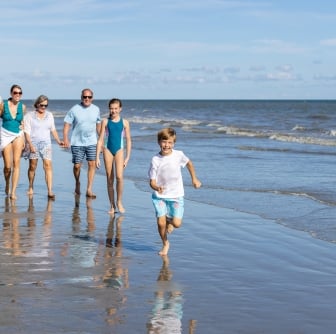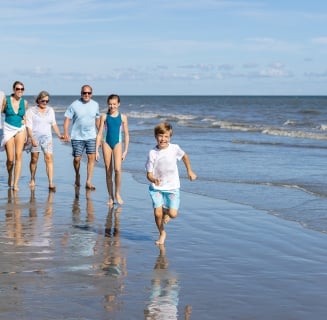 What to Pack on Your Hilton Head Island Vacation
You did it! You planned your vacation to America's Favorite Island®. You've picked your resort, researched the best restaurants, and booked your excur...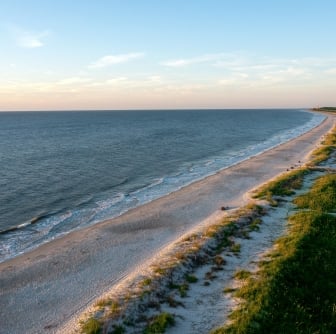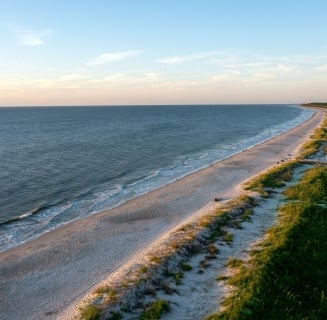 Our Wide Open Space: Hilton Head Island's Beach Is Vast, Hard-Packed, and Lively
Bring flip flops when you go to the beach on Hilton Head Island. The shores are sugar sand firm. Your bare feet may soon grumble, for this seashore is...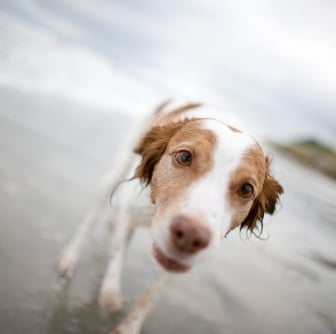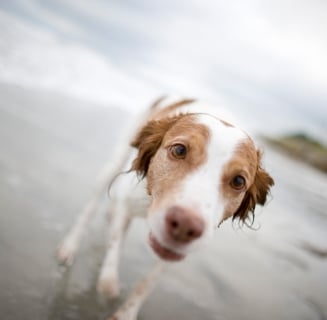 Hilton Head Island Just Named a Top Pet-Friendly Destination by FlipKey
FlipKey, the vacation rental site of TripAdvisor, shared some great news with us – they have just released this year's list of the Top Pet Friendly...