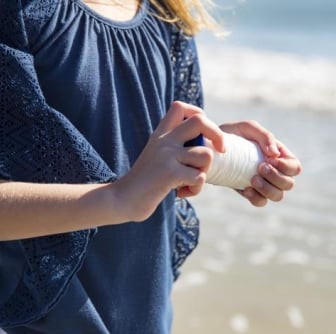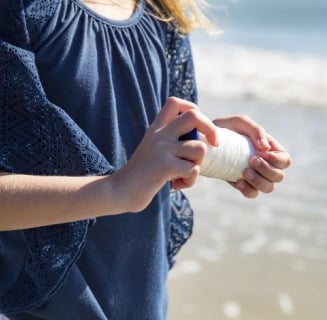 Island newcomers share why hilton head is now home
By Becca Edwards
When I tell people I'm from Hilton Head Island, they always shake their heads and say, "I didn't think anyone was from Hilton Head." To some extent they're right. Year after year, the Island attracts families from all over the country and even the world. To learn more about why people are flocking to the Island, I asked several newcomers five basic questions and not only gained some new insights but also fell in love with my home town all over again.
QUESTION #1: WHERE DO YOU LIKE TO SPEND YOUR WEEKENDS ON THE ISLAND?
Unanimously, everyone answered outside. Whether it was renting tents from Shore Beach and having a mellow day on the beach, or riding along Hilton Head's award winning bike paths, or taking a boat ride over to Daufuskie Island, everyone agreed they felt more inspired and motivated to be outside now living here.
QUESTION #2: WHAT SURPRISED YOU MOST ABOUT HHI?
Kelly Yokley, who moved to the Island last year told me, "The most surprising aspect of our move would have to be how welcoming the local community has been. The diversity of Hilton Head is refreshing and we felt at home immediately here." Kari Marko agreed saying, "I was surprised about the amount of people from all over the USA that are transplants just like us!" and Karen Kuehler, who believes people here "have a more positive attitude," said she found herself feeling, "grateful to be part of such a beautiful environment."
QUESTION #3: WHERE DO YOU LIKE TO EAT?
With so many great places to dine on the Island, many admitted this question was a tough one. Marko said she really enjoyed going to friends' houses or picnicking on the beach. Others said it depended on the occasion naming Red Fish and CQ's as good date night spots, Giuseppi's and Local Pie for family pizza night, Java Burrito for a casual meal or cup of coffee and DelisheeYo for healthy fare.
QUESTION #4: HOW DO YOU KEEP YOUR KIDS BUSY?
Because Hilton Head offers so many outdoor activities, all of the parents agreed the Island is an easy place to entertain children and Kuehler pointed out, "They have a lot more freedom here living in a safe, secure community." From cruising around the treetops at Zipline Hilton Head, to dolphin watching, to Van Der Meer tennis and golf lessons, one parent even said, "I could go on and on, but I'll just stop at simply saying my kids are having so much fun and even I feel like a kid here."
QUESTION #5: WHY DID YOU MOVE TO THE ISLAND?
The common consensus for this question was quality of life. According to Kuehler, "We moved to Hilton Head for a healthy change. We found ourselves constantly on the go and always trying to keep up with schedules. We rarely had quality family time to unwind and regroup. Hilton Head checked all the boxes." Yokley, who grew up vacationing to Hilton Head, said she and her husband fell in love with the Island and decided to move. "Moving here has been one of the best decisions we have made and a dream realized. It's funny, we use to look for any excuse to get out of town for the weekend, but since moving here it's really hard to get us off the Island. It's home," said Yokley.
Becca Edwards a blogger for the Hilton Head Chamber and owner of b.e.WELL+b.e.CREATIVE.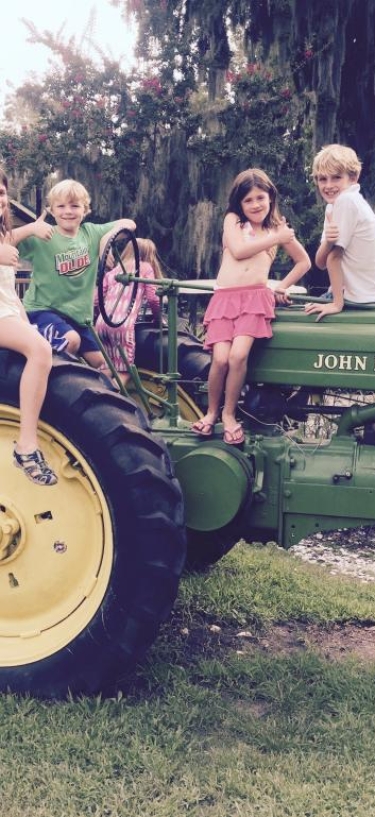 More Trending Stories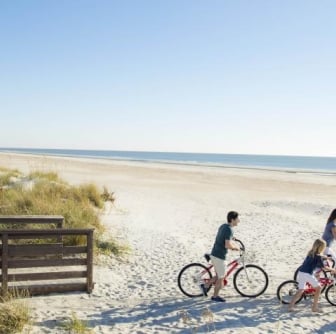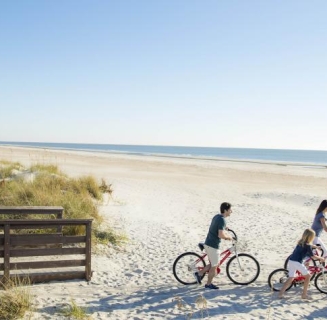 Best Bike Trails on Hilton Head Island
With over 60 miles of leisure pathways winding through lush forests, serene beaches, and historic sites, there is plenty to see and do on America's...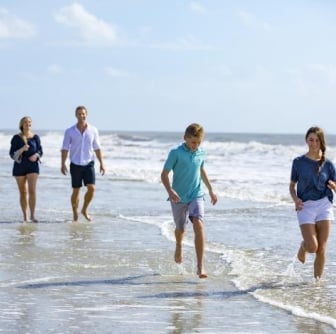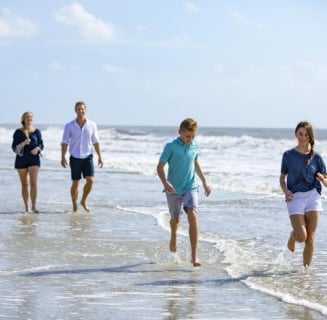 Jogging on the Beach
One of the joys of living near, or visiting, the ocean is being able to easily, and daily, enjoy its assets…the beach, the water, the seafood, and the...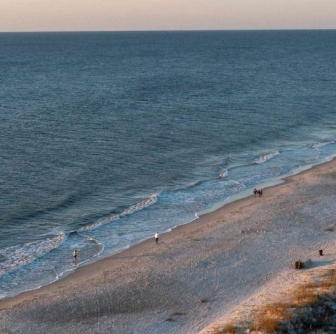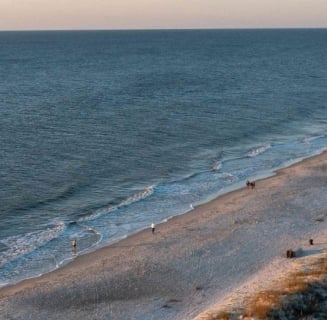 Five Ways to Unplug on Hilton Head Island
Avoid the unplugging anxiety on Hilton Head Island by filling your day with the beautiful scenery characteristic of America's Favorite Island®...