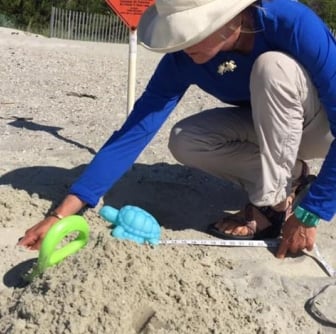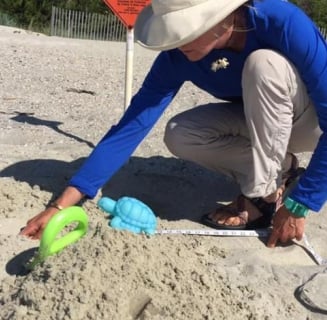 Q&A with Amber Kuehn From Sea Turtle Patrol
By Hilton Head Insider
Amber Kuehn is the lead manager of Hilton Head Island's Sea Turtle Patrol conservation efforts. As a marine biologist and Turtle Trackers volunteer, she is deeply committed to conserving and preserving sea turtles and their habitats, especially in the Lowcountry. Recently, Amber took some time out of her very busy schedule to chat with us about her role with Sea Turtle Patrol Hilton Head Island, sea turtle education, research, advocacy, and what people can do to help with sea turtle protection efforts. Here are some highlights from that conversation.
PLEASE TELL US A BIT ABOUT YOURSELF AND YOUR CHILDHOOD. LOOKING BACK, WOULD YOU SAY THERE WERE CRUCIAL MOMENTS GROWING UP THAT HELPED STEER YOU INTO MARINE BIOLOGY?
I grew up in Bluffton, a town with a 2 square mile city limit and no traffic lights. My street did not have a name, it was a dirt road, and our PO BOX was #4, which also belonged to my great-grandparents. We found our entertainment on the rivers, none of which are technically rivers. They are tidal embayments (the ocean pushing water into the land with the tide). We were often referred to as "river rats" who knew their way around a boat and the Lowcountry waterways. We waterskied, pulled the inner tube, threw a cast net, fed dolphins (illegal now, of course), fished, and explored. Sometimes you gravitate toward what you know. I became a professional boat captain to further my career in the scuba diving industry. I always knew how to operate a boat, so when Island Scuba Dive and Travel purchased a boat for offshore dive excursions from Hilton Head Island, I was out of the shop and onto the boat as often as possible. I've certified hundreds of divers, but always preferred the captain's chair.  
WHAT DOES THE SEA TURTLE PATROL DO ON HILTON HEAD ISLAND?
Sea Turtle Patrol Hilton Head Island patrols the 14 miles of beach for sea turtle tracks beginning May 1 at 5 a.m. daily. The nests are marked with three poles and flagging tape, and about 50% are moved to higher ground, away from the king high tide line. This process must be done within 24 hours before development starts inside the egg. Incubation lasts approximately 60 days, and we ensure the eggs stay high and dry. 
We monitor the nests for hatching. Then, three days after the first emergence, we count the contents, document, and submit our findings to the South Carolina Dept. of Natural Resources.
WHAT WAS YOUR MOST REWARDING EXPERIENCE WORKING WITH THE SEA TURTLE PATROL?
There is always something new on the beach that brings the bigger picture into view, whether it's the reaction of visitors to what we're doing or the mystery behind the exact location of the nest chamber based on field signs left behind by the nesting loggerhead (6,047 nests since 1991), green (five), leatherback (five) or Kemp's ridley (one). The Kemp's ridley, the most endangered of the seven species, nested on Hilton Head Island on April 26, 2019. 
It was only the fourth ridley nest recorded in South Carolina. I just happened to be on the island and called to the beach to document it (it arrived before we even started patrols on May 1). But the most rewarding experience was digging Stumpy's nest in 2020. This turtle was DNA-tagged and nested successfully in 2012 (five nests). She went missing for four years (they usually take a two-year break) and showed up on Hilton Head Island in 2017. I photographed her getting back to the water after attempting to nest in 2017 and immediately noticed that she was missing a back flipper. She had been taking the time to heal before attempting to nest again, hence the four-year hiatus. In 2020, the first year of my night patrol, I came across her track on two separate occasions. 
I quietly sat behind her while she began to dig. It was interesting to watch the alternating back flippers and see her operating her hip joint as if she were digging with the missing flipper. I got my sand scoop and dug in place of her flipper. She didn't seem to know or care that I was right behind her. I dug, took a break, she dug, and together we made the perfect nest chamber. She dropped her eggs, and we covered them up with sand. I left her to disguise her nest. I watched it for emergence success, and it hatched with 93% success. Unfortunately, all of her offspring made their way into the dune toward the light that was left on at the beachfront rental property behind the nest. This incident gave urgency to having the revisions to the Hilton Head Island Lighting Ordinance strengthened and approved. I had been working on it, but Stumpy put "a fire on it and in me". With the help of our sister organization, Turtle Trackers, I persisted until it passed in March 2021.
WILL YOU PLEASE WALK US THROUGH WHAT A DAY IN THE LIFE OF A SEA TURTLE CONSERVATIONIST LOOKS LIKE DURING NESTING SEASON?
4 a.m. alarm, 5 a.m. beach, 10 a.m. head home to put the tour boat together for an afternoon charter, turtle talks, and night beach patrol 9 p.m. – 1 a.m. Repeat. May – September. The last nest usually hatches in mid-October.
LITTERING AND LIGHT POLLUTION ARE VERY REAL AND SERIOUS THREATS TO SEA TURTLES. CAN YOU EDUCATE OUR READERS ABOUT THESE ISSUES?
One common misconception is that red light is invisible to sea turtles. 
They see it, but hatchlings are not attracted to the red/orange/yellow wavelength. Scientists know that hatchlings choose artificial white light over the moonlit ocean, but don't know why. The theory behind the red wavelength has to do with the fact that water absorbs (removes) these wavelengths. Have you ever witnessed a red ocean, orange pond, or yellow lake? I hope not, but you often see green, blue, indigo, and violet waters. When a sea turtle comes to the surface for air, it sees the spectrum together, or white light. When it is swimming, it sees green/blue. Seeing a red wavelength is unfamiliar, but still visible. Litter creates obstacles for hatchlings attempting to find their way to the water in the dark. The same goes for nesting sea turtles that may also get entangled and drag debris into the water. This entanglement can interfere with their ability to swim, resulting in difficulty in making it to the surface for a breath of air.
WHAT CAN REGULAR VISITORS AND TOURISTS OF HILTON HEAD ISLAND DO TO LESSEN OUR IMPACT ON THE SEA TURTLES?
During the nesting season, visitors must keep their distance and turn their flashlights (preferably red) off when encountering a sea turtle on the beach. If frightened, she will abandon her nest preparation and leave the beach. She may make another attempt later that night, but if it happens repeatedly, she will drop her eggs into the ocean to make room for the next clutch that is forming. They will lay 4-6 nests in one summer. When the turtle is on her way back to the ocean, approaching from behind at a respectful distance is acceptable.
WHAT IS SOMETHING THAT HUMAN BEINGS CAN LEARN FROM SEA TURTLES?
Life goes on. They have experience and move with purpose. They do not depend on each other but have an intimate connection to the natural environment. They give more than they take.
ARE THERE OTHER WAYS PEOPLE CAN TAKE ACTION NOW?
We've noticed our patrol staff becomes the center of attention on the beach when explanations are needed for the tracks, eggs, and mystery belonging to the 400 lb turtle that emerged in the middle of the night. 
A donation to keep us operational on the beach is always appreciated. The sea turtles benefit when we can inform visitors of the do's and don'ts that keep them safe. Hatchlings will have a safe journey to the ocean if the beach is clean, dark, and flat. 
Filling holes, knocking down sandcastles, removing beach gear and trash, and using red light flashlights on night beach walks are all excellent measures for proper beach etiquette to preserve sea turtle populations.
WHAT'S NEXT FOR YOU AND THE SEA TURTLE PATROL?
Sea Turtle Patrol aims to build a working facility that incorporates a sea turtle museum, an auditorium for sea turtle lectures, a conference room, and a reception area. There would also be triage for injured sea turtles. We would love to give a behind-the-scenes tour of our work to showcase at our own establishment. We also plan to organize internships and exchange programs with nesting beaches in Costa Rica. There is so much to be done.
Thanks, Amber, for sharing your expertise and insights with us! If you'd like to help the efforts of Sea Turtle Patrol, make sure to donate to their endeavors or consider volunteering with their sister organization, Sea Turtle Tracker. 
Whether you're here for a brief getaway, a seasonal vacation, or making America's Favorite Island® your new home, do your part to protect this beautiful and unique ecosystem. Request your destination guide, and start planning your unforgettable Hilton Head Island getaway today! 
More Trending Stories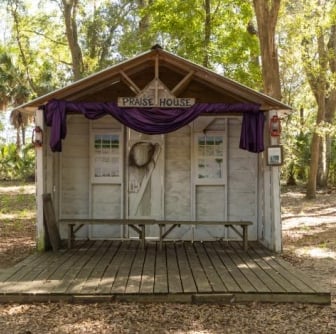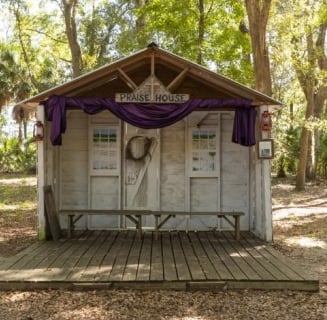 Celebrating Juneteenth on Hilton Head Island
Hilton Head Island is a place to celebrate food, music, and culture all year long. But when holidays hit, the Lowcountry really knows how to throw...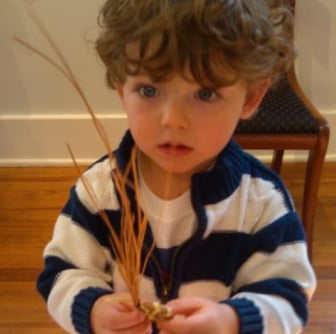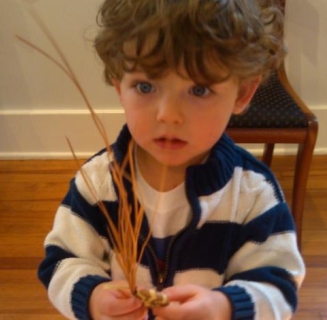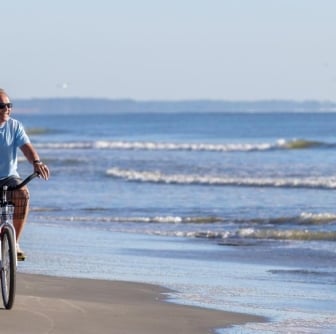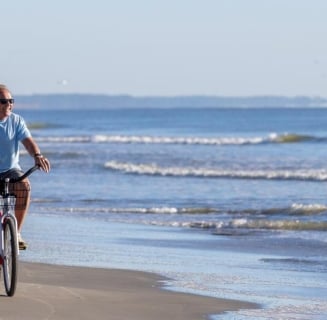 Bike Like a Local on Hilton Head Island
Hilton Head Island is a place that's rich in nature, historic sites, and top-rated restaurants — all surrounded by views of the ocean and picturesque...