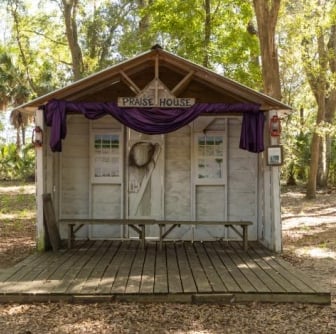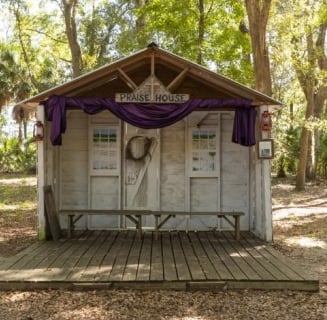 Celebrating Juneteenth on Hilton Head Island
By Hilton Head Insider
Hilton Head Island is a place to celebrate food, music, and culture all year long. But when holidays hit, the Lowcountry really knows how to throw festivities like nowhere else. Juneteenth is fast approaching on June 19th and Hilton Head Island is the perfect place to experience it — and not just because of our incredible outdoor spaces, diverse dining, and endless opportunities for family fun. The Lowcountry is also particularly rich in African-American history and heritage that continues to thrive to this day. It is home to Historic Mitchelville Freedom Park, the first self-governed Freedmen's town in America. Descendents of Mitchelville's original residents carry on the traditions of their ancestors and promote freedom for all while maintaining an essential connection to the language, art, and storytelling of past generations. 
Read on to learn more about Juneteenth, and join us for upcoming celebrations on the island!
WHAT IS JUNETEENTH?
Juneteenth celebrations date back to the late 1800s. On January 1st, 1863, the Emancipation Proclamation was issued by President Abraham Lincoln, declaring that all enslaved persons in the Confederate States were to be freed. Despite the proclamation coming from the highest authority in the nation, it did not result in the immediate freeing of all enslaved persons. In fact, it took until the announcement of General Order No. 3 on June 19th, 1865, over two years after Lincoln's proclamation, for the change to be made in the last state of the Confederacy with institutional slavery.
Since that day, June 19th has been an important day for African-Americans to honor the history of their ancestors and recognize freedom and the continuing march toward equality for all Americans. 
Juneteenth is a time for communities to get together in the spirit of joy and reflection, with special events, live music, and history lessons all playing important roles in the celebrations. While it officially falls on June 19th (hence the name, which combines "June" and "Nineteenth"), Juneteenth festivities are typically held on the third Saturday of June. 
Like any holiday, Juneteenth brings many traditions that are cherished by the communities who celebrate. Some common traditions include singing time-honored songs and reciting famous works by African-American authors. In addition, there are often concerts, parades, markets, and parties. Many communities take time to learn more about the history of African-American culture in the United States and the resiliency of the communities that continue to push for progress. And, of course, there's food, music, dancing, art, and more!
WHY IS JUNETEENTH IMPORTANT?
We all love getting together on holidays to share special moments with our families, friends, and communities. Juneteenth is a celebration of freedom, togetherness, equality, and inclusivity. It is a special day to gather in the spirit of peace and enjoy great music, art, food, and people. A time to embrace and appreciate the scope and diversity of African-American culture and celebrate its many innumerable contributions to American society. It's a holiday dedicated to hope, unity, and progress.
HOW WE CELEBRATE JUNETEENTH ON HILTON HEAD ISLAND
Juneteenth celebrations kick off in Historic Mitchelville Freedom Park on Thursday, June 15th with the 3rd Annual Juneteenth Campout. This is a one-of-a-kind opportunity to not just learn about history, but to experience it yourself with guidance from esteemed historian Joe McGill of The Slave Dwelling Project. Join Joe to eat an authentic Gullah meal outdoors and enjoy a thoughtful discussion about the people who lived in Mitchelville when it was founded. Then, spend the night in the park in a camp setting. The campout is a unique event that offers an experiential and inspiring chance to connect with the historic lives of those who shaped Mitchelville, along with like-minded history buffs. 
Don't miss the Juneteenth Drum Circle, returning by popular demand on Friday, June 16th! This fun and lively event is free and open to the public. Join in the drum circle and participate in the creation of fantastically rhythmic music, which will pair perfectly with food and goods from local chefs and vendors. 
No holiday is complete without some of life's greatest pleasures: art, food, and music! And you'll find plenty of each at the Annual Juneteenth Celebration at Historic Mitchelville Freedom Park on Saturday, June 17th. Enjoy some of your favorite foods or try a new Lowcountry specialty. Listen to the rhythms of live bands, and see the amazing work of local artists. Plus, you can enjoy over 30 art, craft, and food vendors. This event is sure to be popular, so make sure you get your tickets in advance!
LEARN MORE ABOUT JUNETEENTH
There's no better way to learn about Juneteenth than to hear directly from the storytellers who carry on the legacy of those who came before us to work for the freedom enjoyed today. Hilton Head Island is the home of the Gullah people, who have shaped the extraordinary culture and traditions of the Lowcountry for generations. 
Juneteenth is an opportunity for all Americans to come together to acknowledge our history and celebrate progress. It is also a time to honor and commemorate the contributions of African-Americans to our rich culture and heritage. 
PLAN YOUR TRIP TO EXPLORE HERITAGE & HISTORY
While Hilton Head Island is the perfect place to celebrate Juneteenth, we offer plenty of ways to honor and explore African-American history, heritage, and culture all year long. Discover the inspiring living history of the Gullah people, taste traditional cuisine, and experience a distinct way of life on Hilton Head Island. Start planning your visit today.
More Trending Stories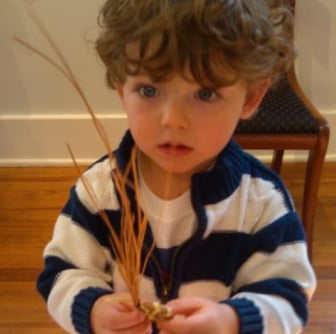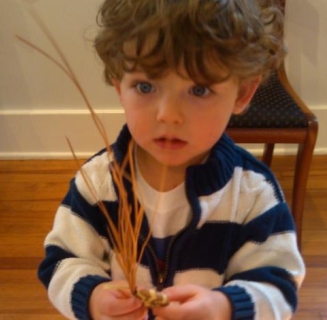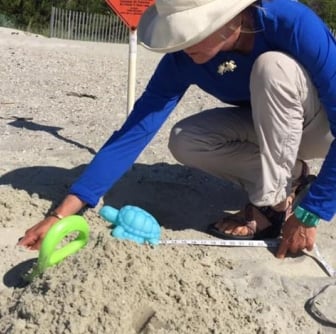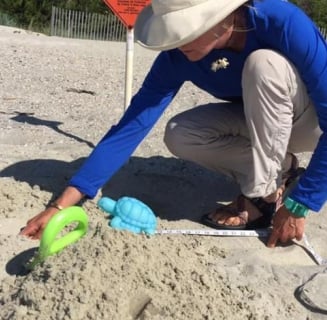 Q&A with Amber Kuehn From Sea Turtle Patrol
Amber Kuehn is the lead manager of Hilton Head Island's Sea Turtle Patrol conservation efforts. As a marine biologist and Turtle Trackers volunteer...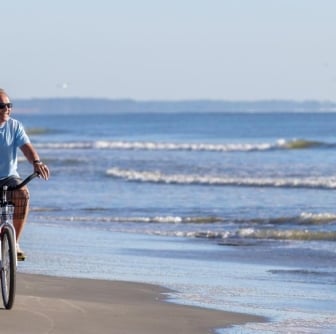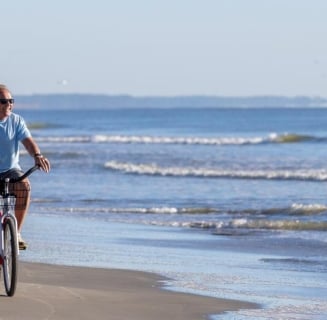 Bike Like a Local on Hilton Head Island
Hilton Head Island is a place that's rich in nature, historic sites, and top-rated restaurants — all surrounded by views of the ocean and picturesque...