Law School for Non-Lawyers
Location: CULINARY INSTITUTE OF THE SOUTH 1 Venture Drive, Bluffton, SC 29910
Maps & Directions
LAW SCHOOL FOR NON-LAWYERS: EIGHT CLASS COURSE
Do you know your rights and responsibilities under the law? While you may not be a lawyer, it is important to understand the law and how it affects you. The South Carolina Bar is sponsoring Law School for Non-Lawyers, an 8-class course (see schedule below) designed to provide an overview of the SC legal system and insight into common legal issues. All classes are taught by licensed attorneys and judges. The Fall 2023 course will be held at TCL's CULINARY INSTITUTE OF THE SOUTH at 1 Venture Drive in Bluffton, behind the Kroger in the Buckwalter Place Shopping Center on Mondays from 6- 9 pm. Tuition is $99 and includes the course textbook. To register, please visit www.tcl.edu/law or contact Carrie Hirsch at 843-684-0923 or [email protected]. REGISTRATION CLOSES SEPTEMBER 6.
September 11: Overview of State Courts: Alternative Dispute Resolution
September 18: Juvenile Justice: Child Protection Hearings
September 25: Family Law: Real Estate and Landlord Tenant Law
October 2: Wills, Estates, and Probate: Health Care and Elder Law
October 9: SC Workers' Compensation: Employment Law
October 16: Bankruptcy: Consumer Law and Debt Collection
October 23: Criminal Law: Torts
October 30: Education: Immigration
Directions
Turn into Buckwalter Place Shopping Center in Bluffton from Buckwalter Parkway then follow signs towards the back of the complex. The Culinary Institute of the South is located behind the Kroger Supermarket. There are parking spaces on the side of our building next to the playground. To enter through the main entrance, walk around to the front of the building.
Admission Details:
$99 for EIGHT 3-Hour Classes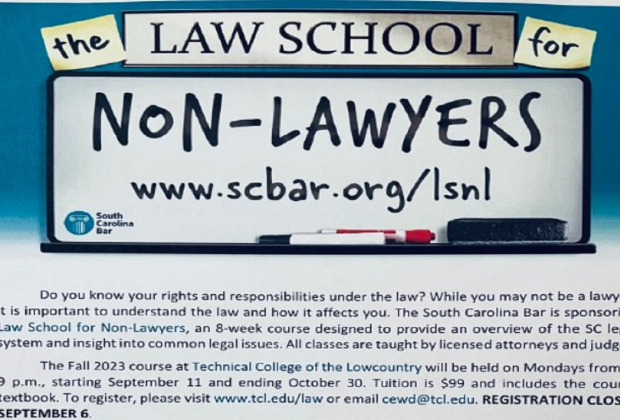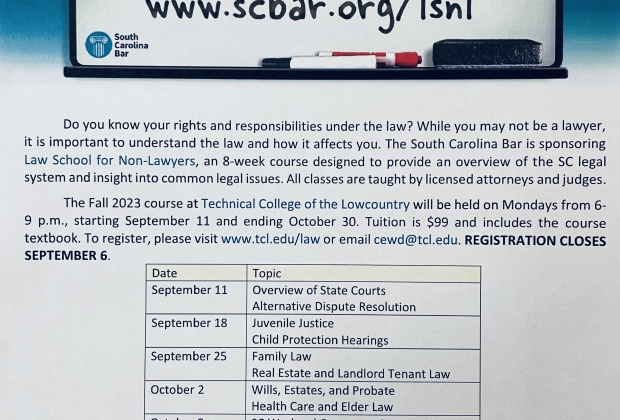 Related Events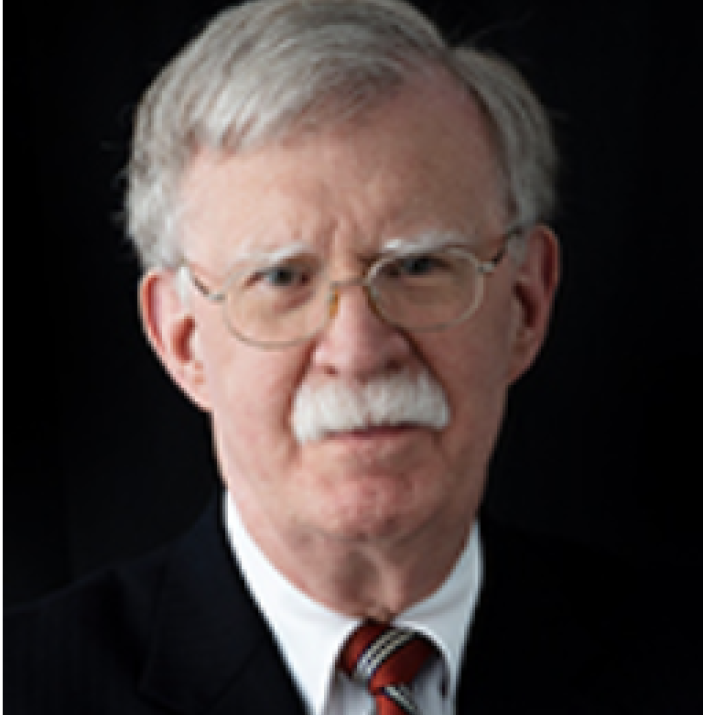 World Affiairs Council of Hilton Head Distinguished Speaker John Bolton will be giveing a presentation on National Security and our Elections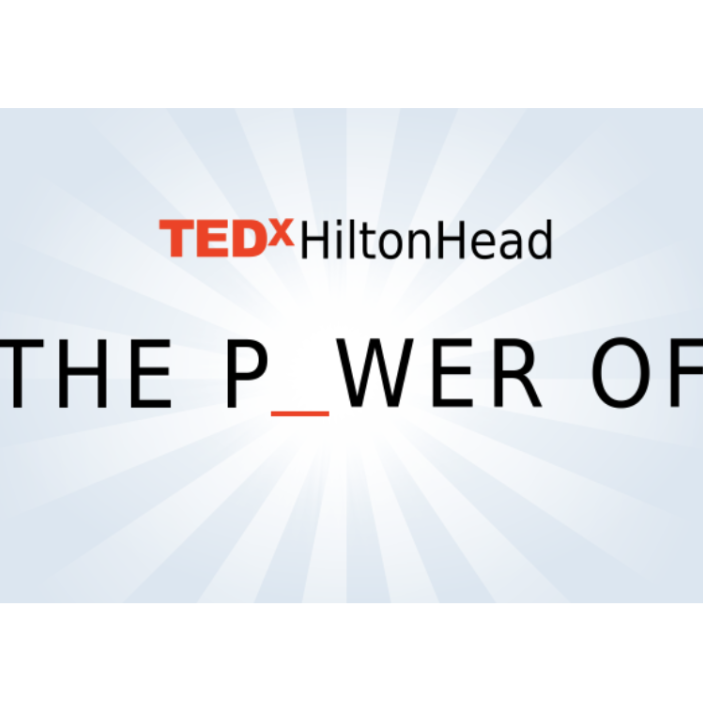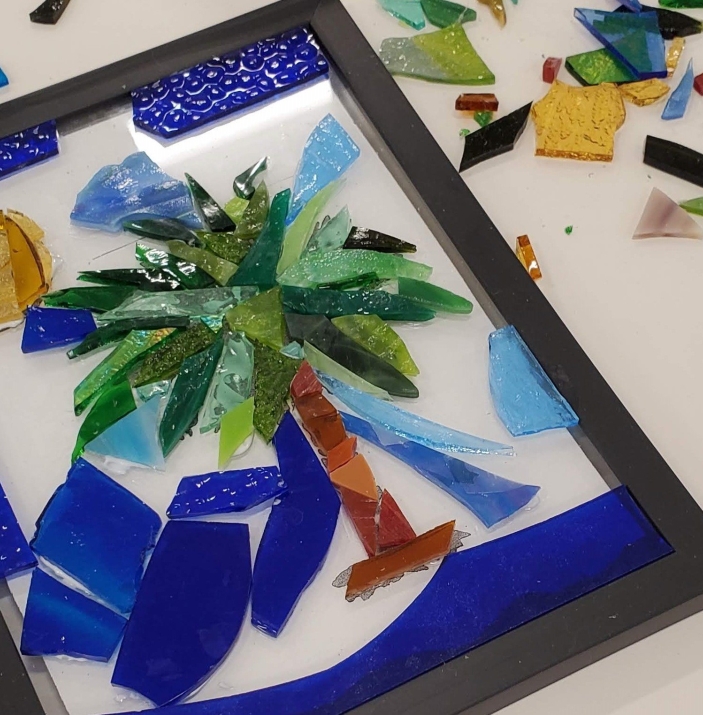 Lowcountry Glass Mosaics Workshop