Catadores Club Tequila Holiday Dinner featuring Patrón
Location: Savannah Tequila Co. at Plant Riverside District 400 West River Street, Savannah, GA 31401
Maps & Directions
Savor a delicious holiday dinner perfectly paired with tastings of Patrón small batch tequila!
Savannah Tequila Co. at Plant Riverside District will host the second annual Catadores Club Tequila Holiday Dinner on Wednesday, Dec. 6 at 6:30 p.m. This one-night-only dining experience will offer an exquisite five-course dinner paired with select, curated tastings of Patrón's ultra-premium tequilas.
For this holiday-inspired dinner menu, Savannah Tequila Company's Chef de Cuisine Luis Bueno will showcase dishes that capture the warmth and joy of a Mexican Christmas dinner enjoyed with family and friends. Each course will be perfectly paired with tastings of Patrón small batch tequila as well as specialty cocktails featuring two new Patrón expressions: El Cielo, a light, fresh and ultra-smooth prestige silver tequila, and El Alto, a high-end reposado tequila with sweet agave notes. 
The menu for this immersive holiday dining experience will feature:

First Course: Tlacoyo de Suadero    
Braised Beef, Refried Pinto Beans, Queso Chihuahua, Tomatillo and Avocado Salsa, Serrano Cream and Radish

Second Course: Arroz a la Tumbada
Saffron Sofrito Rice with Monkfish, Shrimp and Octopus

Third Course: Taco de Pastor Negro
Black Achiote Marinated Pork with Manzano Pepper and Pineapple Sauce, Guajillo Sauce and Radish

Fourth Course: Chuleta de Puerco
Grilled Berkshire Pork Chop with Hibiscus and Chipotle Sauce, Sweet Potato and Apple Puree, Roasted Carrots and Crispy Brussel Sprouts

Fifth Course: Ponche
Guava Mousse with Fruit Punch Filling, Gingerbread Cookie and Candied Almonds

Attendees will have the rare opportunity to learn from Elite Patrón Ambassador Krystal Garner about the brand, which has become a pop culture phenomenon with high-profile mentions in hit songs by top artists, including Miranda Lambert, Taylor Swift, Justin Bieber, Robin Thicke and Missy Elliott. Founded in 1989, Patrón Tequila is made exclusively at Hacienda Patrón in Jalisco, Mexico using small brick ovens, volcanic stone Tahona wheels and time-tested methods.

The monthly Catadores Club Tequila Pairing Dinner series at Savannah Tequila Co. offers thoughtful pairings of authentic Mexican cuisine with acclaimed tequilas and international tequila experts, offering an interactive learning experience about spirits, food and culture. Top tequila brand ambassadors lead attendees through guided tastings, offering guests the opportunity to sample special selections that are rarely seen in Savannah, Ga., and providing tableside cocktail experiences.
 
Tickets for the special holiday-themed Catadores Club Tequila Holiday Dinner are $150 per person plus tax and gratuity and are available at plantriverside.com or on OpenTable.com. Reservations are required.
Admission Details:
$150 per person plus tax and gratuity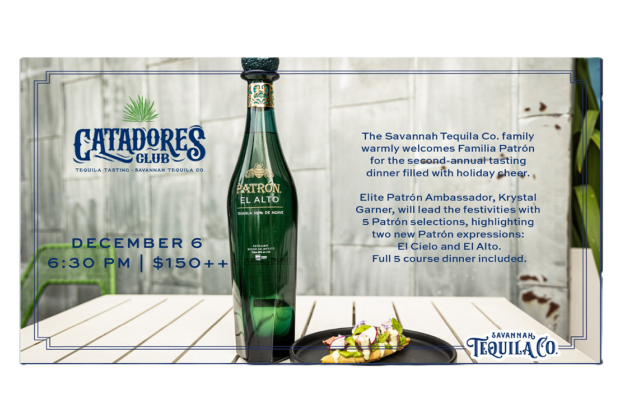 Related Events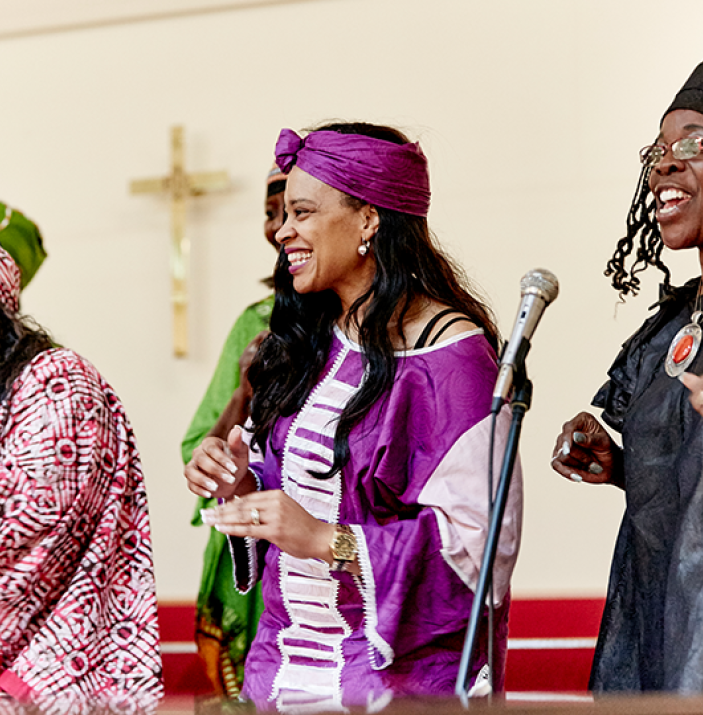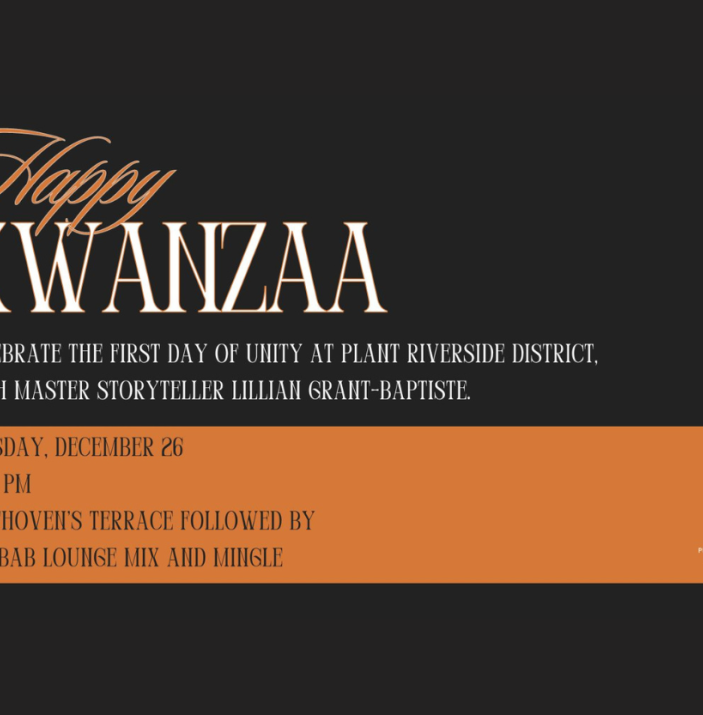 Kwanzaa Celebration feat. Master Storyteller Lillian Grant-Baptiste