Skull Creek Dockside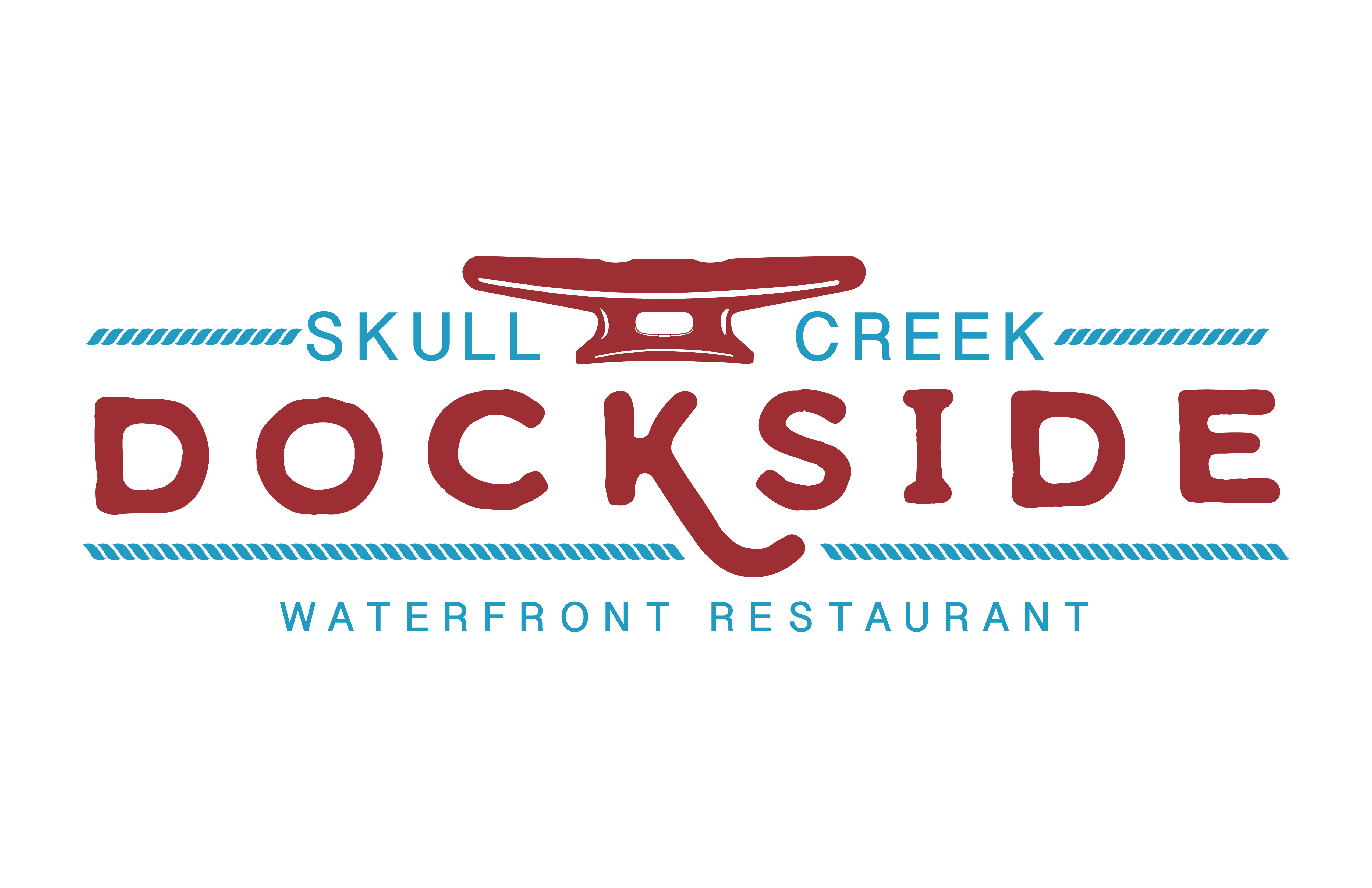 Skull Creek Dockside Restaurant, the newest restaurant from The SERG Restaurant Group and its 11th  original concept, dropped its anchor this month and forever changed the culinary landscape of the lowcountry. This restaurant, which resembles an old-style river house, is full of authentic architecture, reclaimed wood, and nautical accents that leave you feeling like you've stepped into a Melville novel. Second-to-none, the sweeping waterfront view is showcased by full-pane glass windows throughout the restaurant which you can enjoy no matter where you dine. The covered patio dining area, and massive outdoor bar, The Sharkbar, allow patrons to enjoy the lowcountry climate and serve to further highlight the amazing sunset views over Skull Creek.
If you are concerned about long wait times, the good news is that the restaurant provides a family recreation area between Dockside and Boathouse. The space houses a stage for live music overlooking the water, an adult space with games, and the new Shrimp Boat playground, where kids can play while families are waiting for a table, or simply enjoying the amazing views.
Another thing Dockside boasts is a second-story event space. The Compass Rose banquet room offers guests unrivaled water and sunset views offering a perfect setting for the most memorable celebrations. It's ideal for those looking for unforgettable rehearsal dinners, graduations, anniversaries and social and corporate gatherings.
Reservations accepted.