Lowcountry lifestyle, elevated.
2023 marks the 21st celebration of the fine art of the automobile; the passion that drives us to collect and curate these beautiful works of craftsmanship and construction; and the spectacular Lowcountry backdrop that draws thousands of spectators to the island each November.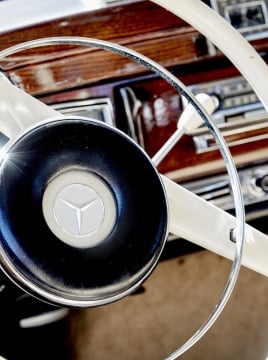 Sunday, November 05, 2023
Concours D'Elegance
Nearly 200 vehicles and 75 judges from across North America will enter the 1st and 18th fairways of Port Royal Golf Club's Planter's Row Golf Course on Sunday, November 5, but only one will leave with the title of Best of Show.
The Hilton Head Island Concours d'Elegance has it all. Lowcountry beauty and the beach. World-class golf and resort accommodations. Galas and showcases and casual camaraderie. Classic automobiles from yesteryear. And today's most spectacular modern rides.
Host Hotel
The Westin Hilton Head Island Resort & Spa
Perched on Hilton Head Island's famous white sand beaches and nestled amidst swaying palmetto trees, The Westin Hilton Head Island Resort & Spa offers travelers a true tropical oasis.