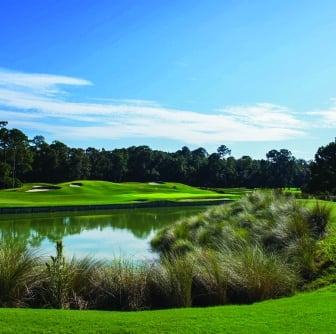 Want Your Kids to Love Golf? Bring Them to Hilton Head Island
By Lisa Allen
There is something Hilton Head Island has perfected over the years: fun family vacations. Sprinkle in some fun on the golf course and it might make you sing.
Doug Weaver is sort of like a Pied Piper of golf. The director of instruction at Palmetto Dunes Oceanfront Resort pulls out a golf club and people gather around, be they tots, teens or grandparents. What's his secret? He adores golf and it's kind of contagious.
Starting with toddlers, he gets them into the game with a few instructional songs and silliness. (See the Youth programs at Palmetto Dunes video). The program is Little Swingers, but maybe it should be called Little Singers.
"The songs give them the structure for success," Weaver said. "Everyone likes success.
Doug Weaver of works with a young golfer at Palmetto Dunes. Photo courtesy of Palmetto Dunes Oceanfront Resort
Give someone success and they want more whether they're 3, 17 or 70."
Weaver's love for golf started with his grandfather, who ignored convention and taught his six daughters how to play at their West Virginia golf club. Weaver joined the family sport at age 3.
"I was around people who love golf," said Weaver, a former PGA Tour player. "I'm a good golfer because my parents let us have fun on the golf course. I knew golf was fun for Doug Weaver as a 3-year-old and I know it can be fun for any 3-year-old."
When the sprinklers came on during one recent lesson, Weaver let the kids hit balls through the rainbows. "They were soaking wet and they loved it."
If kids start to look hot while working on the range, Weaver hands out water balloons. Problem solved and attendance is assured for the next lesson.
Golf and families are engrained at nearly every course in the area. Nearly every one has junior tees and junior rates.
All three courses at The Sea Pines Resort–Ocean, Heron Point and the inconic Harbour Town–have junior tees and junior rates, said Cary Corbitt, director of sports.
Sea Pines also offers the Future Stars Program all summer to teach players 12 and younger about the basics of the game and etiquette.
Or bring the family to Shipyard Golf Club any weekday afternoon this summer. Nine holes are reserved for you.
There's no need to be intimidated to play or worried about holding up some semi-pro golfer, said Ken McNerney, general manager. Starting at 4 p.m., half of the courses are devoted to families. It's $30 per adult and rental clubs are included with the $15 fee for those under age 17. It's a perfect combo for those just seeing if they like the game.
"It's their course for that time," McNerney said. "We set up junior tees to make it more fun. It's something everyone can do together."
Bring the family and trigger in your children a passion for the greatest game ever played. Your children's souvenir from the family golf vacation to Hilton Head Island might just be lifelong.
More Trending Stories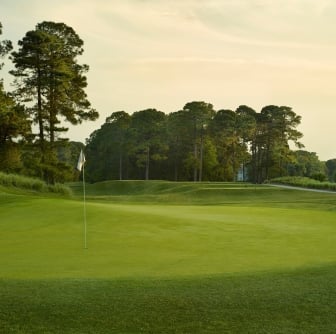 Discover These Hidden Gems Around Hilton Head, America's Golf Island
The names of several courses on and around Hilton Head, America's Golf Island roll off the tongues of diehard golfers everywhere. Harbour Town Golf...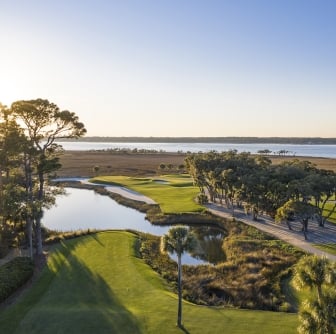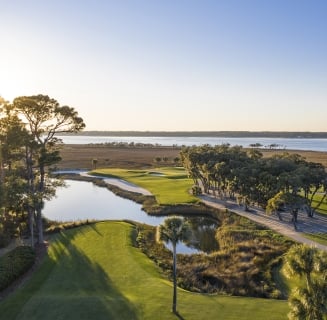 Rees Jones
Pete Dye's iconic Harbour Town Golf Links and its famous lighthouse will always be the face of Hilton Head Island golf. But it can be argued that...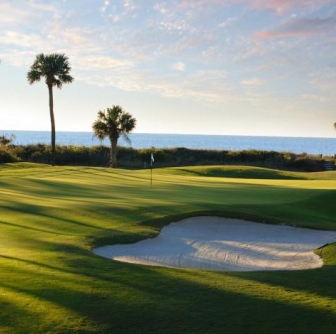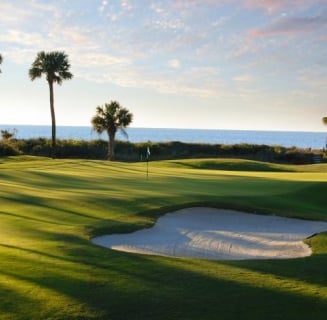 What You Won't See at the RBC Heritage - Unless You Go!
The crew from the Golf Channel and CBS love coming to Hilton Head for the RBC Heritage, especially after the crucible of Augusta National the week...