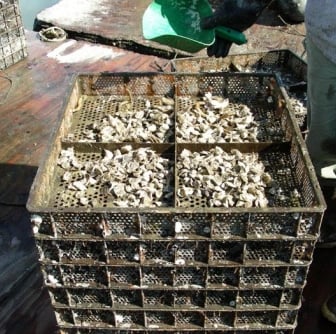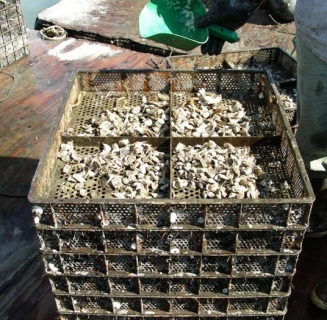 Hilton head restaurant brings preservation to the plate
By Becca Edwards
When it comes to ordering oysters, the world is literally, well, your oyster. There's the more well-known ones like Apalachicola, Bluepoint, Gulf Coast, Kumamoto, Malpeque and Shinnecock. And then there are the more exotic ones like Beausoleil, Forbidden, Hama Hama and Naked Cowboy. Each one of these scrumptious bivalves has its own flavor profile based on the water it was harvested in. Take our local oysters. Like our Lowcountry estuaries (and maybe our locals), our oysters are categorized as briny yet sweet.
"Oysters are a very personal thing. For me, when I take a bite of a local oyster I am taken back to memories of growing up jumping off a dock in Calibogue or Spanish Wells and getting a mouthful of water. Oysters are like bites of nostalgia," said Andrew Carmines of Hudson's Seafood.
Carmines has spent the past few years researching everything there is to know about oysters and he is as they say, "a character." He takes pride in his family and his restaurant (which is nearly one in same given the fact that the restaurant is a family business that has been serving Hilton Head Islanders and visitors for over 40 years). He takes pride in his hometown—often volunteering in preservation efforts and local charities. And he takes pride in now harvesting oysters.
"It's just an awesome project," said Carmines. And it's a labor intensive one. Carmines had to:
Connect with a hatchery approved by the state. (Carmines combed the east coast for just the right hatchery.)
Buy seeds.
Bring the seeds to a nursery for several weeks as they mature into "spat". (Note: these little critters grow exponentially so there are multiple stages of transferring them.)
Pick just the right time and place and then transfer the oysters to Port Royal Sound.
Monitor them and wait 16 months.
Yet for Carmines it's worth it. "These oysters are like my babies—I love watching them grow. Also, this is my way of trying to prevent what happened in the Chesapeake from happening here. (Harvests of native Chesapeake oysters are now 1% or less of historical levels.) Plus, I like being cutting edge and omitting the middle man so I can give my patrons the best possible food for the best possible price."
Carmines said he came up with the idea of harvesting his own oysters while looking out of the window of his waterfront restaurant. "We have a really soft bottom made of pluff mud," explained Carmines. "And we have really significant tide influence. This makes it very challenging for oysters to grow independently."
So Carmines started making calls to the South Carolina Department of Natural Resources (which he says has been helpful and supportive), talking to oyster experts, enlisted the expertise of veteran crabber Rob Roe of Beaufort, SC, and will be showcasing his oysters this spring.
"I want people to be able to order single, local oysters that are big and plump like a Gulf oyster, but have our unique flavor profile."
As for the name of Carmines' signature oyster he first laughs, "I thought about naming it after my daughters, Alice and Milly, and then I thought why not let Hilton Head name it? After all, shouldn't locals decide what to call the area's best oyster?"
Click here to check out Hudson's or any of Hilton Head's other restaurants.
More Trending Stories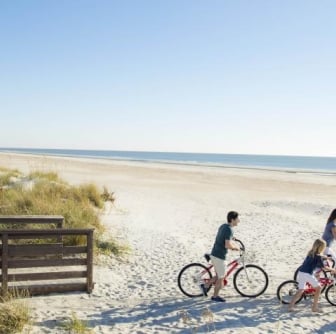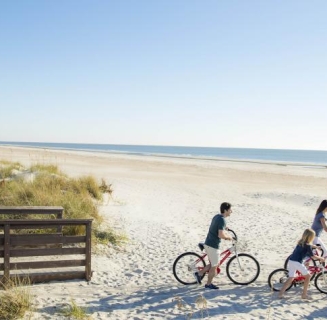 Best Bike Trails on Hilton Head Island
With over 60 miles of leisure pathways winding through lush forests, serene beaches, and historic sites, there is plenty to see and do on America's...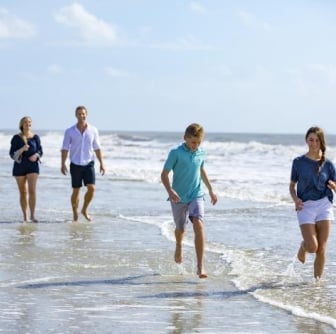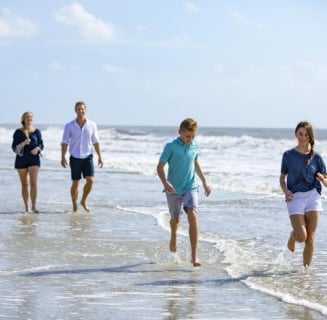 Jogging on the Beach
One of the joys of living near, or visiting, the ocean is being able to easily, and daily, enjoy its assets…the beach, the water, the seafood, and the...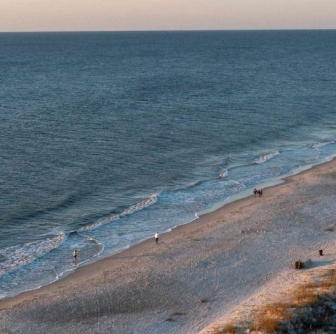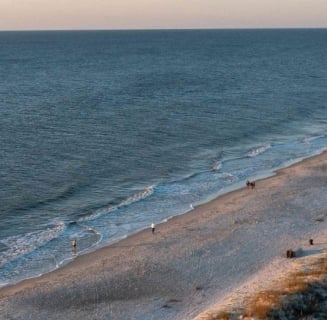 Five Ways to Unplug on Hilton Head Island
Avoid the unplugging anxiety on Hilton Head Island by filling your day with the beautiful scenery characteristic of America's Favorite Island®...