Indulge in Lowcountry Cuisine
Immerse yourself in the flavors of the Lowcountry as you delight in a culinary journey that embraces sustainability and the farm-to-table philosophy. Experience the essence of Hilton Head Island through classic local delicacies like freshly shucked oysters, and flavorful dishes infused with local ingredients, paired with a bottle from a local winery. Every bite and sip is a celebration of the land and sea that surrounds us.
Award Winning Waterfront Dining
SERG Restaurant Group
From seafood to steaks, BBQ to burgers and brews, the SERG Restaurant Group's 19 locations on Hilton Head Island are sure to delight any member of the family. Enjoy waterfront sunsets at Skull Creek Boathouse or grab front row spot at The Rooftop at Poseidon; day or night, find your entertainment fix at a SERG Group location.
Dining
Savor The Island
Browse local dining options on Hilton Head Island and get a true taste of Southern hospitality and Lowcountry flavors. 
Top Tastes of The Island
What happens when you combine the freshest seafood with a little Lowcountry flair? The recipe for an unforgettable dining experience. Discover these Island favorites and discover and unforgettable Hilton Head Island dining experience.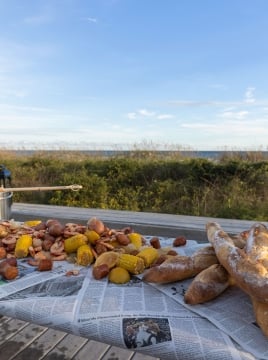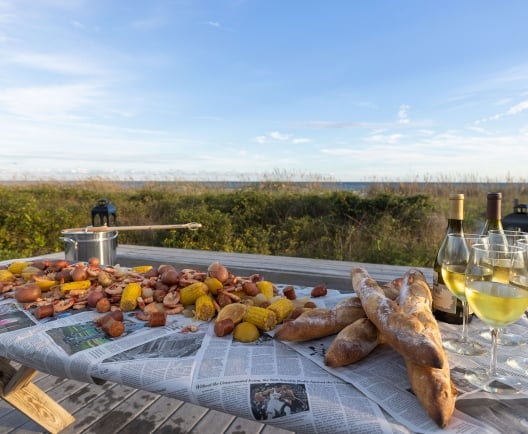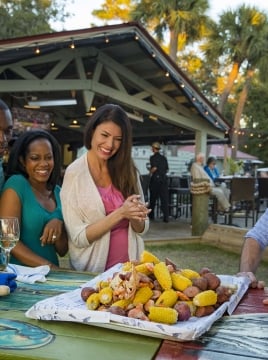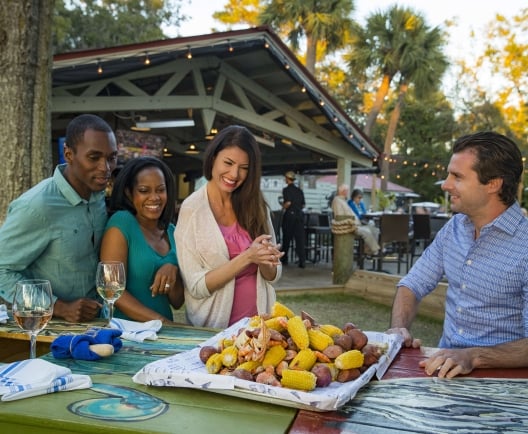 Culinary Events
Decadent holiday feasts, food and wine festivals, farmers' markets showcasing the best local dishes: there's always something delicious on the menu on Hilton Head Island. Our culinary events and festivals are sure to delight the most discerning tastes.
Additional Featured Dining Partners