Eager to learn more about the Gullah, their history and culture? Check out these helpful resources:
Tours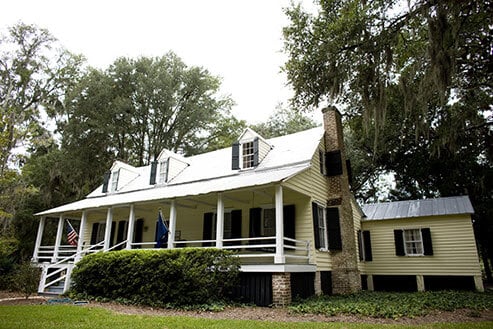 Heyward House Historic Center: In Old Town Bluffton, offers daily guided walking tours and group tours by appointment.
Calibogue Cruises: Offers comfortable boat transportation to Daufuskie Island and golf cart rental for self-guided exploration of the historic sites on this rugged barrier island.
Discover Tours: Custom groups tours and destination packages including Daufuskie with Gullah Chef Sallie Ann Robinson.
Gullah Heritage Trail Tours: Fourth generation Gullah family members bring history to life with this fascinating tour through traditional Gullah neighborhoods and 'off the beaten path' historic sites. Departs from the Coastal Discovery Museum.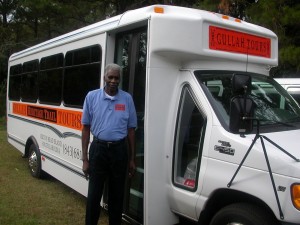 Heritage Library Foundation: Private reference library and research center on Hilton Head Island.
Legacy History Tours: Explore the Hilton Head area's historical sites including Civil War era, Revolutionary War era, Reconstruction era, Plantation era, early explorers and settlers. Custom, private guided tours.
Santa Elena History Center: Find the lost story of Santa Elena at the brand new interpretive center in downtown Beaufort, where the inaugural exhibit "Santa Elena: America's Untold Story" is now open along with ancillary exhibits throughout the building. Come visit and engage with the Santa Elena Foundation as we restore a "missing century" of South Carolina and American history.
Tour Daufuskie:  Offering "Sallie Ann Robinson Gullah Tours", an authority of Gullah culture and 6th generation native Gullah on Daufuskie Island. Our "History & Artisans Tour" is a look at Daufuskie's past-to-present.
Genealogy
Heritage Library Foundation: Private reference library and research center on Hilton Head Island.
Lowcountry Africana: Free website with the genealogical records and document of those of Gullah/Geechee descent in South Carolina, Georgia, and Florida.
Guides
Historical Resources
Daufuskie Island Historical Foundation: Non-profit organization dedicated to the educational, scientific and charitable preservation of the cultural heritage of Daufuskie Island, South Carolina.
The Penn Center: Located on St. Helena Island, SC this National Historic Landmark is the site of one of the country's first schools for freed slaves.
Heritage Library Foundation: Private reference library and research center on Hilton Head Island.
Museums & Libraries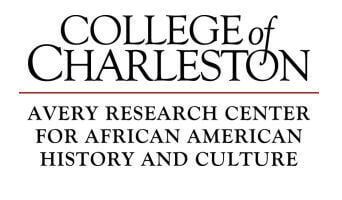 Avery Research Center: Located in Charleston, SC on the site of the former Avery Normal Institute, a hub for Charleston's African-American community from 1865–1954. Affiliated with the College of Charleston, the center houses the permanent Avery Normal Institute exhibit, temporary exhibits and preserves and catalogs materials that document the African American experience in the Lowcountry, South Carolina, and beyond.
Beaufort County Library: Online resource with historical background information and links. On site reference materials including some audio, video and microfilm.
The Chicora Foundation: Public, non-profit heritage preservation organization founded in 1983 based in Columbia, SC.
Coastal Discovery Museum: Located on Hilton Head Island at historic Honey Horn Plantation include permanent exhibit depicting Gullah history and culture in the area.
Gullah Museum of Hilton Head: Established in 2003 to preserve and protect Gullah history, culture, customs, traditions, language, stories, songs and structures on Hilton Head Island including the "The Little House".
Lowcountry Africana Resource Library: Dedicated to records that document the family and cultural heritage of African Americans in the historic rice-growing areas of South Carolina, Georgia and extreme northeastern Florida.
York W. Bailey Museum at The Penn Center: A "living" museum chronicling the Gullah experience on the sea islands through tours, lectures, demonstrations, music and live performances.
Organizations
Gullah Geechee Cultural Heritage Corridor: Designated by an act of Congress in 2006 as a national heritage area, the corridor recognizes the significant contributions made to American culture and history African Americans known as Gullah Geechee and assist local and regional governments and public and private entities in preserving and Gullah sites, history, arts and folklore.
Gullah/Geechee Sea Island Coalition: Now incorporated into the Gullah/Geechee Nation
Gullah/Geechee Nation: Based on St. Helena Island, this group aims to preserve, protect, and promote their history, culture, language, and homeland through collective efforts providing a healthy environment, ensure the well being of individual and promote economic empowerment.
Native Island Business & Community Affairs Association, Inc.: Sponsors the annual Hilton Head Island Gullah Celebration and continuously works to foster economic development and improve the quality of life of Native Islanders on Hilton Head.
Preservation
Artisans, Performers & Storytellers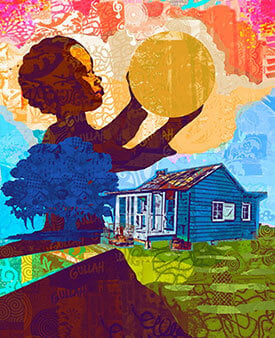 Amiri Farris: Hailing from West Palm Beach, Florida, this emerging mixed media artist embraces his familial Gullah roots by way of his Grandmother and earning BFA and MFA degrees at nearby Savannah College of Art & Design. Gullah influences strongly throughout his art where he combines, "original imagery to create art that celebrates Gullah life, and its historic elements but also focuses on contemporary experiences."
Anita Singleton-Prather: Best known for her Gullah-inspired persona "Aunt Pearlie Sue" and member of the Gullah Kinfolk performance group, educator and entertainer rolled into one.
Four Corners Art & Gallery: This Bluffton gallery regularly features works by Gullah-inspired painter Amiri Farris, Bluffton-based Louanne Laroche and Lowcountry photographer Marge Agin.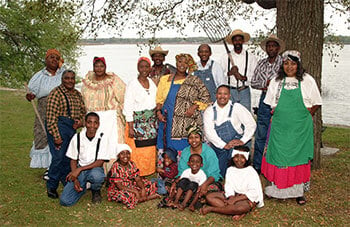 Gullah Kinfolk: Dynamic gospel group performs uplifting songs ranging from spirituals to traditional gospel songs to originals featuring "Aunt Pearlie Sue".
Jery Bennett-Taylor: Currently the only practicing basket maker in St. Helena Island, her striking baskets have been displayed at the York W. Bailey Museum at Penn Center and can be purchased at the Gullah Grub restaurant on St. Helena Island.
Jonathan Green: World renowned visual artist and Beaufort native, passionately leads the way with extraordinary "narrative realism" fine art depicting the rich cultural heritage of the Gullah community in which he was raised.
Louise Miller Cohen: Native of Hilton Head Island, founder of the Gullah Museum of Hilton Head and Gullah storyteller and teacher.
Marlena Smalls: Founding member of the Hallelujah Singers, this vocalist and historian, also founded the Gullah Festival in Beaufort and has appeared in numerous PBS television shows about the Gullah. Her repertoire includes sacred music, jazz, gospel, contemporary and blues.
Phillip Simmons: Called a "poet of ironwork", Simmons received a National Heritage Fellowship from the National Endowment for the Arts, spending 77 years as a blacksmith, focusing on decorative iron work. Examples of his work can seen throughout Charleston, SC and his pieces are displayed at the Smithsonian Museum, South Carolina State Museum, France, China and private collections throughout the world.
Ron & Natalie Daise: Bestowed with the Order of the Palmetto (the highest honor given by the state of SC) and having introduced countless preschoolers to "Binyah Binyah Polliwog", the Daise's performances, writings, and recordings have validated the rich history of the Gullah people for over two decades.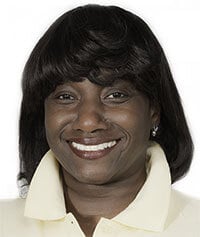 Sallie Ann Robinson: Daufuskie Island native, cookbook author, chef and contemporary keeper of the culinary flame for Gullah cuisine.
The Art of Sonja Griffin Evans:
Sonja Griffin Evans is an international Cultural Gullah Artist born and raised in Beaufort, South Carolina. Growing up in the Lowcountry, which prides itself on its ability to preserve its culture and heritage, has heavily influenced Sonja's artwork, and gives her an uncanny ability to capture the beauty, spirituality and purest representations of the Sea Islands and of African American culture.
The Hallelujah Singers: Founded in 1990, these powerful ambassadors of Gullah culture, shared through songs and stories that date back to the 1600s. They have performed worldwide including at the Kennedy Center, the Spoleto Festival USA, the G-8 Summit ; if you have seen the movie Forrest Gump, you have seen and heard The Hallelujah Singers!
Thomas Mack: Originally a tailor, quilting came naturally as part of family life from an early age. Now a resident of St. Helena Island, his quilt masterpeices have been displayed at the Smithsonian Institution. His work is part of the permanent collection of McKissick Museum University of South Carolina and is available through the Red Piano Too Art Gallery on St. Helena Island.