What's Happening on Hilton Head Island This March
By Hilton Head Insider
March is right around the corner here on Hilton Head Island, and with it comes the promise of warm weather, spring flings, and plenty of things to do! Whether you're making your first visit, planning a return trip, or living the Lowcountry life year-round, this is a great time to find yourself on America's Favorite Island™. Here are a few events happening this March that we can't wait to share with you.
ENJOY FOOD AND WINE ON ISLAND TIME
What do foodies and wine aficionados have in common? They're both going to love the Hilton Head Island Wine & Food Festival. Taking place March 9-15 at The Sea Pines Resort, the Hilton Head Island Wine & Food Festival is a week-long celebration and an island tradition. Now in its 35th year, this is the perfect place to sample signature Lowcountry cuisine, join in wine education sessions, and watch demonstrations from celebrity chefs. Oh, and don't forget the Grand and Public Tastings. Bon appetit!
LUCK OF THE IRISH? MORE LIKE LUCK OF THE LOWCOUNTRY
St. Patrick's Day falls on a Tuesday this year, so we're celebrating a little early here on Hilton Head Island! On Saturday, March 14, at 10 am, bring the entire family to South Beach for the Annual South Beach Shamrock Hunt. Here, while children ages 12 and under search the beach for lucky shamrocks, parents can enjoy a performance by Beth, The Music Lady. And if you find a shamrock, well, you're in luck! They can be redeemed for treats at The Salty Dog.
If you're thinking of chasing a leprechaun to the end of the rainbow, you'll want to warm up by competing in the Hilton Head Shamrock Run! Taking place Sunday, March 15, this 5K fun run and health walk is a perfect way to kick off your shamrock Sunday. And while there may not be a pot of gold at the end of this race's rainbow, you will find refreshments, pizza, music, and door prizes when you cross the finish line. Prizes will also be awarded to the top three overall male and female finishers.
Of course, it wouldn't be a party without a parade, and the HHI St. Patrick's Day Parade is one of the best. On average, 25,000 people come out annually to join in the fun with kilt-wearing marching bands, bagpipes, fabulous floats, horses, and more. And throughout the years, some pretty big names have joined us to celebrate, including the Budweiser Clydesdales, the late great Mr. Peanut, and even the Oscar Meyer Weinermobile! 
Don't find yourself saying, "Irish I was on Hilton Head Island for St. Patrick's Day!" Start making your plans today.
ONLY WANT TO GOLF WITH YOU
You're sure to have a hoot(ie) at the 9th annual Darius Rucker Intercollegiate Golf Tournament.
Taking place March 6-8, at Long Cove Club, this tournament welcomes 17 of the top women's college golf teams from around the country as they compete for glory. Whether you're a golf fan, or just looking for a fun way to spend the day, this tournament — known as The Greatest Show in Women's Collegiate Golf — is a fantastic showcase for tomorrow's stars of the sport. And best of all, spectators are welcome, free of charge. Tee times start at 8:30 am. 
LOWCOUNTRY FAIR WITH HISTORICAL FLAIR
History buffs will want to mark March 28 on their calendars. That's the day of the Lowcountry Fair With Historical Flair on the grounds of the Coastal Discovery Museum. You'll find everything you love about spring fairs here — the music, the food, local crafters and artisans — mixed with a showcase of more than 500 years of Beaufort County history. Learn all about Lowcountry ecology while enjoying some great local culture and heritage.
EXPLORE YOUR ARTISTIC SIDE
Throughout March and April at the Coastal Discovery Museum, you can visit the "Above And Beyond"...An Exceptional Collection Of Abstract Artworks exhibit. Put on by the Art Beyond Tradition Group, this exhibit embraces everything abstract, and in the process, shines a new light on art's essential elements — line, color, and form. Equal parts imaginative and inspiring, art lovers won't want to miss this March masterpiece. 
KAYAK BY THE LIGHT OF THE MOON
See Hilton Head Island's natural beauty in a whole new light on a March Full Moon Kayak Tour. Departing from the Shelter Cove Marina at 7:00 pm, this two-hour excursion is led by a local interpretive naturalist guide and kayaking expert. They'll make sure you're comfortable and confident before setting out on a spectacular sunset adventure. Along the way, your guide will point out wildlife, as well as share historical and cultural facts. And, once the sun goes down and the full moon is shining brilliantly, you'll be treated to unbelievable sights that are sure to stay with you long after the night is over. 
As you can see, March is shaping up to be a great month here on Hilton Head Island — the only thing missing is you! Check out our events calendar to stay up to date on everything happening here in the Lowcountry before you book your stay.
More Trending Stories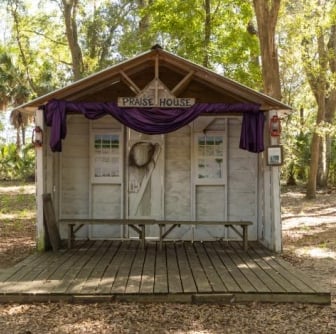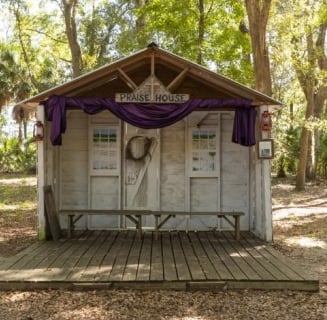 Celebrating Juneteenth on Hilton Head Island
Hilton Head Island is a place to celebrate food, music, and culture all year long. But when holidays hit, the Lowcountry really knows how to throw...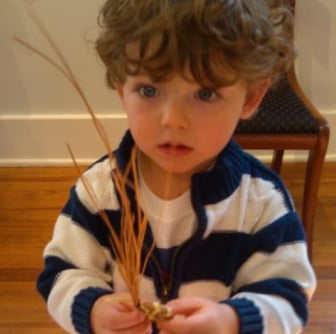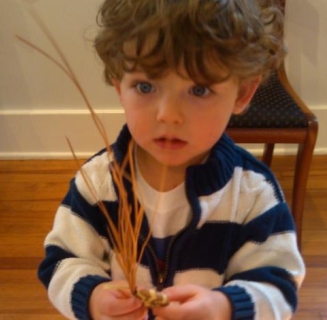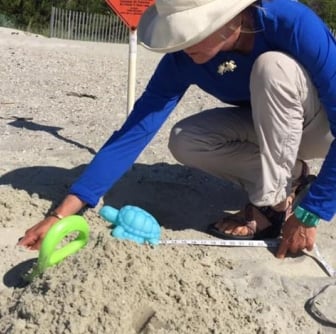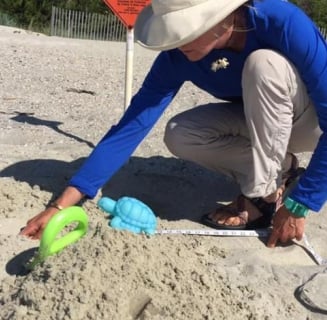 Q&A with Amber Kuehn From Sea Turtle Patrol
Amber Kuehn is the lead manager of Hilton Head Island's Sea Turtle Patrol conservation efforts. As a marine biologist and Turtle Trackers volunteer...